Kathy Shayna Shocket has the inside scoop on celebrities and people who make a difference.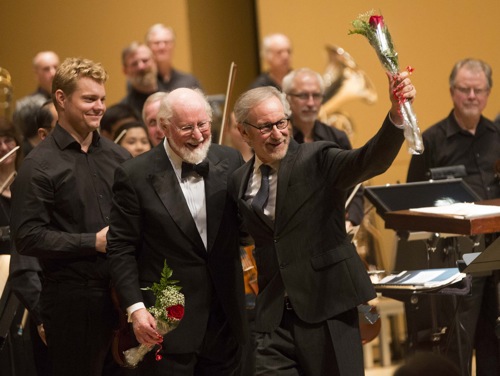 Hollywood icons Steven Spielberg and John Williams were also in Phoenix. 
 The "Maestro" of the movies  Steven Spielberg has been joining the Maestro of music, John Williams for iconic symphony concerts across the country. Not only have the two helped raise funds and graced the stages of the Atlanta, San Francisco and Baltimore symphonies, but for  the Phoenix Symphony as well.
 Steven Spielberg joined John Williams, now 81, for the second half of the concert, and along with large video clips projected behind him, introduced the compositions of Close Encounters of the Third Kind and Indiana Jones.  Steven Spielberg and John Williams have collaborated for more than 40 years on iconic Hollywood films including "E.T.: The Extraterrestrial," "Close Encounters of the Third Kind," "Schindler's List," and the "Indiana Jones" series.  John Williams celebrated career, also scored all six Star War films, and  the"Harry Potter" series.
 This special evening began with a pre-concert cocktail reception for 150 people. After the concert, about 50 people had the chance to meet John Williams and Steven Spielberg for champagne and desserts. "What an honor to have such an incredible benefit concert with two of the biggest names from Hollywood Maestro John Williams and legendary film director Steven Spielberg," said Jim Ward, President and CEO of The Phoenix Symphony.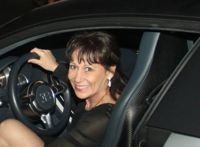 Kathy Shayna Shocket is a freelance Writer, Photographer and TV- Field Producer based in Phoenix, AZ. She's a former TV Reporter who's written for publications such as TIME Magazine, Money Magazine, PEOPLE Magazine,  The Hollywood Reporter  and The NEW YORK TIMES. You can reach her at     redkarpetgirl@aol.com