"The AZ Insider" with Kathy Shayna Shocket: Get the inside scoop on Arizona's social scene and celebrity news.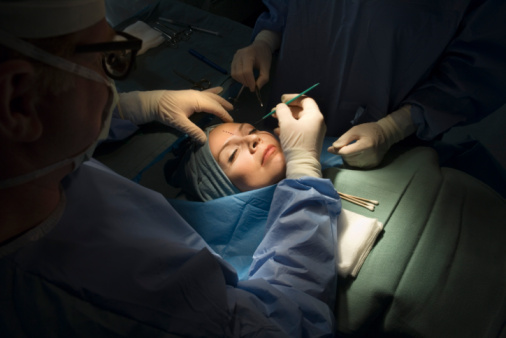 Phoenix doctor found guilty of murder, manslaughter in liposuction deaths.
After a month- long trial in Maricopa County Superior Court, a Phoenix area doctor has been found guilty of murder and manslaughter for the deaths of three plastic surgery patients. Dr. Peter Normann, whose clinic is in Anthem, AZ has now been convicted of second degree murder in the deaths of Ralph Gonzalez, 33, of Scottsdale, and Leslie Ann Ray, 53, of California, and of manslaughter for the death of Alicia Santizo Blanco, 41, of Gilbert.
This trial brought out several disturbing scenarios- not only accusing the doctor of murder and manslaughter and as the Deputy County Attorney Jeannette Gallagher argued in her closing statement, " for a combination of incompetence and arrogance in trying to cover up his (Normann's) incompetence," but that Dr. Normann had been relying on a massage therapist and former restaurant worker with little or no training as medical assistants to work in the operating room.
(The massage therapist by the way, has already pled guilty to eight counts of unlawful practice of medicine.)
There were also allegations that Dr. Normann's operating room lacked proper oxygen and monitoring equipment, and that the former emergency-room physician, was certified as an internist, and had never done a residency in plastic surgery or anesthesiology – and only six days of training for liposuction. Dr. Normann's attorneys, John Johnson and Vikki Liles, argued that the three deaths were accidental, the result of known risks of plastic surgery.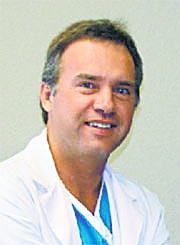 (The Arizona Medical Board lists Dr. Normann's areas of interests as "Emergency Medicine, Internal Medicine and Dermatology")
One of the patients, Ralph Gonzalez of Scottsdale, stopped breathing during a liposuction procedure. Gallagher argued that he died because of a called a lethal dose of lidocaine, which is used in the procedure, and that Dr. Normann mistakenly inserted a breathing tube into Gonzalez's esophagus instead of his trachea, depriving him of oxygen.
The second patient, Alicia Santizo Blanco of Gilbert, died from a badly placed breast implant, liposuction and an attempt to inject fat into her buttocks to enhance its shape.
During the fat augmentation, Gallagher said, Dr. Normann injected the fat directly into a vein, which carried it to her lungs and killed her.
And as in the case of Dr. Normann's attempts to resuscitate Gonzalez, Normann was unable to properly insert a breathing tube.
After the second death , despite the fact that Dr. Normann agreed to a voluntary suspension of his medical license- he hired Dr. Gary Page, a homeopathic physician, to do liposuction. Dr. Page performed surgery in Normann's office with no assistance, or monitor on Leslie Ann Ray of California.
Gallagher highlighted that as a homeopath, Page was not qualified or licensed to perform such procedures, left the clinic in the recovery room, where Normann later discovered her in respiratory distress due to a reaction of the combination of drugs she had been given. (By the way, Dr. Page, who had been also charged with manslaughter in Ray's death, just pled guilty to the lesser felony charge of endangerment.)
When the verdict was read in court, several people wept. Grace Gonzalez, whose son Ralph Gonzalez, who died on Dr. Normann's operating table, said, "There are no winners in this case...I can't get my son back or the other three that died. However, hopefully Peter Normann won't be able to hurt anyone else," said Grace.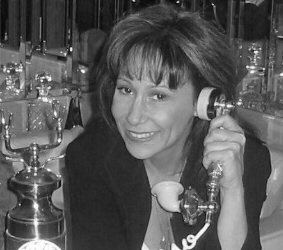 Kathy Shayna Shocket is a Phoenix based writer. If you have a good item for The AZ Insider, you can email her at This e-mail address is being protected from spambots. You need JavaScript enabled to view it .