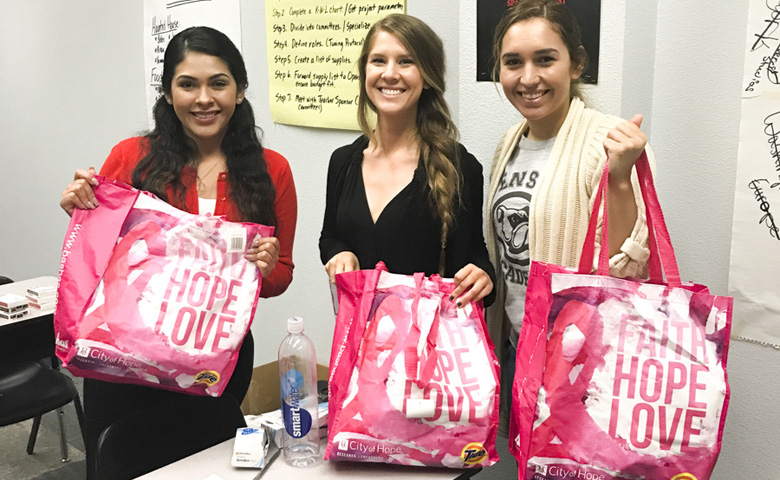 Reaching and serving the community in a meaningful and impactful way, especially during these unusual and unprecedented times, is the chief concern of The Thunderbirds.
"The impact we can make in our Arizona communities is far and away the most rewarding thing we do as hosts of the Waste Management Phoenix Open," said Tim Woods, President of Thunderbirds Charities. "It's an honor to be able to assist the missions of these wonderful Valley organizations and help improve the lives of our fellow Arizonans."
The organization hosts of the Waste Management Phoenix Open. Local organizations need support now more than ever and Thunderbirds Charities remains committed to being stewards of our communities and a much-needed source of funds and supplies to our wonderful charity partners who do incredible work for children and families in need right here in Arizona.
The Thunderbirds raised $14 million alone from the 2020 WM Phoenix Open, and in 85 years have raised more than $160 million to benefit the local community. It's a very proud moment each year when they gift this money to so many deserving charities, but it hit home more this year with the Covid-19 pandemic that has affected not only the state of Arizona, but the entire world.
"We understand the importance these charities serve and that was never more evident than this spring when we had to band together to battle this pandemic," Woods said. "To see what is happening in our community and how we as an organization are able to help so many is a very proud moment."
This $3.8 million that was awarded during the spring cycle is separate from the $1 million "Community Emergency Fund" that The Thunderbirds voted on and approved in March to help charities on the front lines with immediate needs by offering financial assistance, PPE masks and other integral supplies.
"This just goes to show the tremendous support we receive every year for the Waste Management Phoenix Open," Woods said. "Because of this outstanding support, The Thunderbirds are able to give to so many worthy and needy charities, and we can't thank our supporters enough for being such a valuable part of our community. Without them this would not be possible."