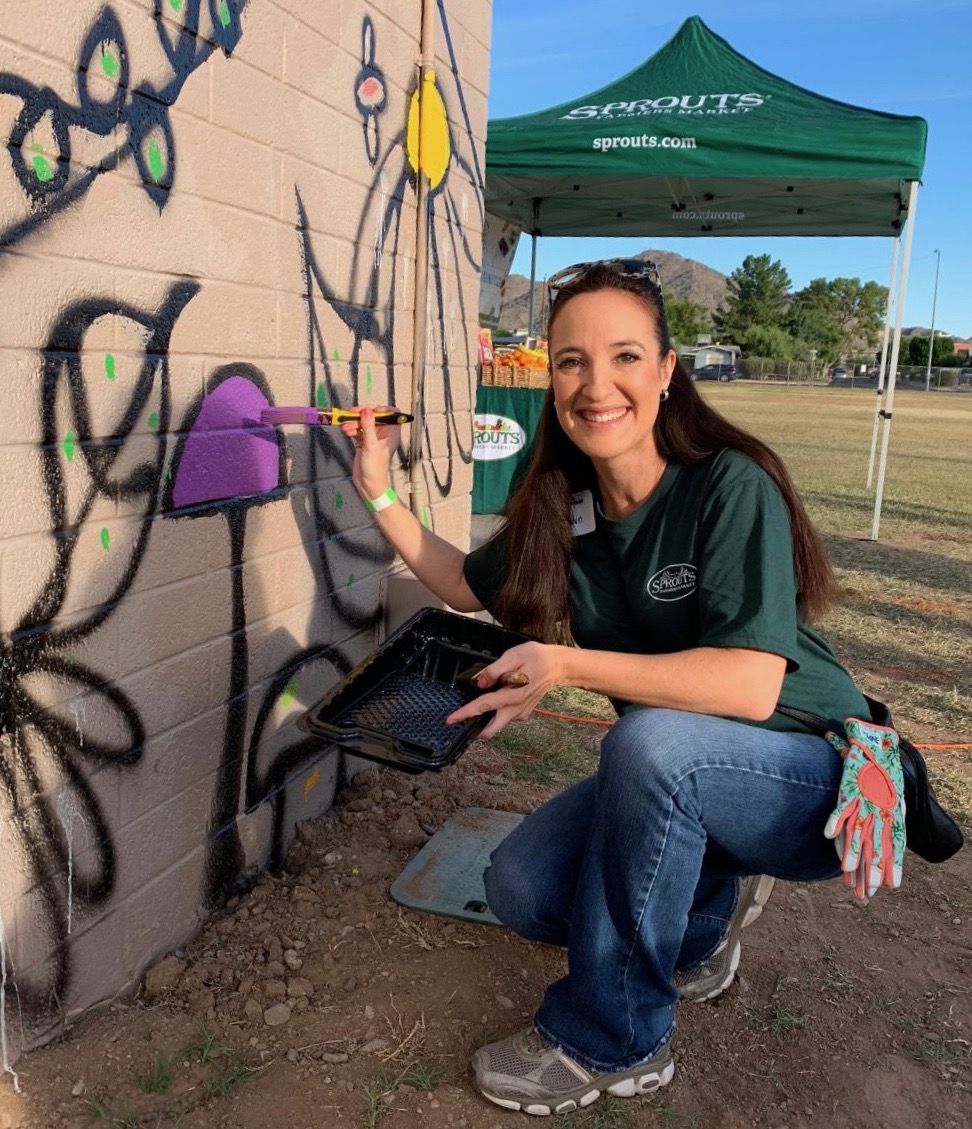 As part of Sprouts National Day of Service, Sprouts team members took part in 40 events nationwide. And there was a lot of great news "sprouting" in Phoenix, literally.
That's because, the Sprouts Community Health Foundation and Sprouts team members helped build gardens across the Valley.
Created in 2015, the Sprouts Healthy Communities Foundation focuses on empowering individuals, especially children, to live healthier lives by supporting programs that teach nutrition education and increase access to fresh, nutritious food. They refreshed the garden area at Spaces of Opportunity in the South Phoenix Roosevelt community. In Sunnyslope, at Desert View Elementary School,team members partnered with HonorHealth employees to build a learning garden for students.
At Spaces of Opportunity, located in the heart of South Phoenix, dozens of volunteers from Sprouts' stores, plus leadership from Sprouts' store support office, united to plant, harvest and help with garden maintenance. At the same time, volunteers also installed raised garden beds, an outdoor learning space and a mural at V. H. Lassen Elementary School located across the street.
Pictured above are Sprouts Scheduling Coordinator Brandon Aquino, Vice President of Marketing Maggie Fearnow, and Vice President of Deli/Bakery Mark Miale helping with the Spaces of Opportunity volunteer project.
Spaces of Opportunity, is working to transform a food desert into a thriving hub of health and fresh food access through the coordination of a 10-acre incubator farm, family gardens, and an on-site farmers market.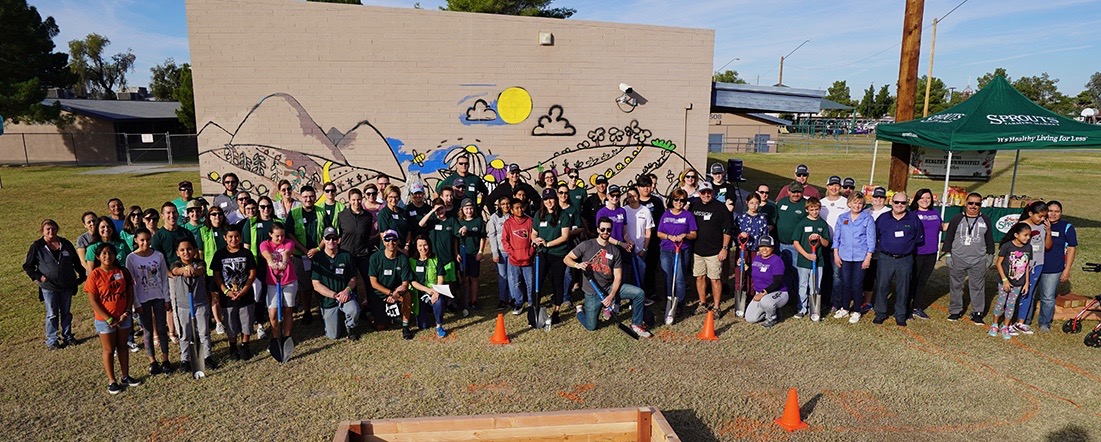 In just one day, at Desert View Elementary School, volunteers from Sprouts and HonorHealth built an outdoor learning garden. HonorHealth and Sprouts each contributed $5,000 to cover hard costs for the project. Sprouts invested an additional $20,000 to have Fort Worth-based Out Teach bring their state-of-the-art project-based learning model to the project, which focuses on the subjects of nutrition, math, science and language arts.
More than half of the materials for the garden were sourced from local Sunnyslope small businesses, including Preach Landscape and Building Supply and Heldt Lumber.
The Sprouts Healthy Communities Foundation's three-year $320,000 investment has helped to fund infrastructure, including the build out of the farmer's market shade structure, restrooms and irrigation, as well as community and youth programming focused on nutrition education and wellness programs underway in the Roosevelt School District through a grant to the Valley of the Sun United Way.

Kathy Shayna Shocket is a freelance Writer, and TV- Field Producer. The former TV-Reporter has written for publications such as TIME Magazine, MONEY Magazine, PEOPLE Magazine, The Hollywood Reporter and The NEW YORK TIMES. You can reach her at redkarpetgirl@aol.com