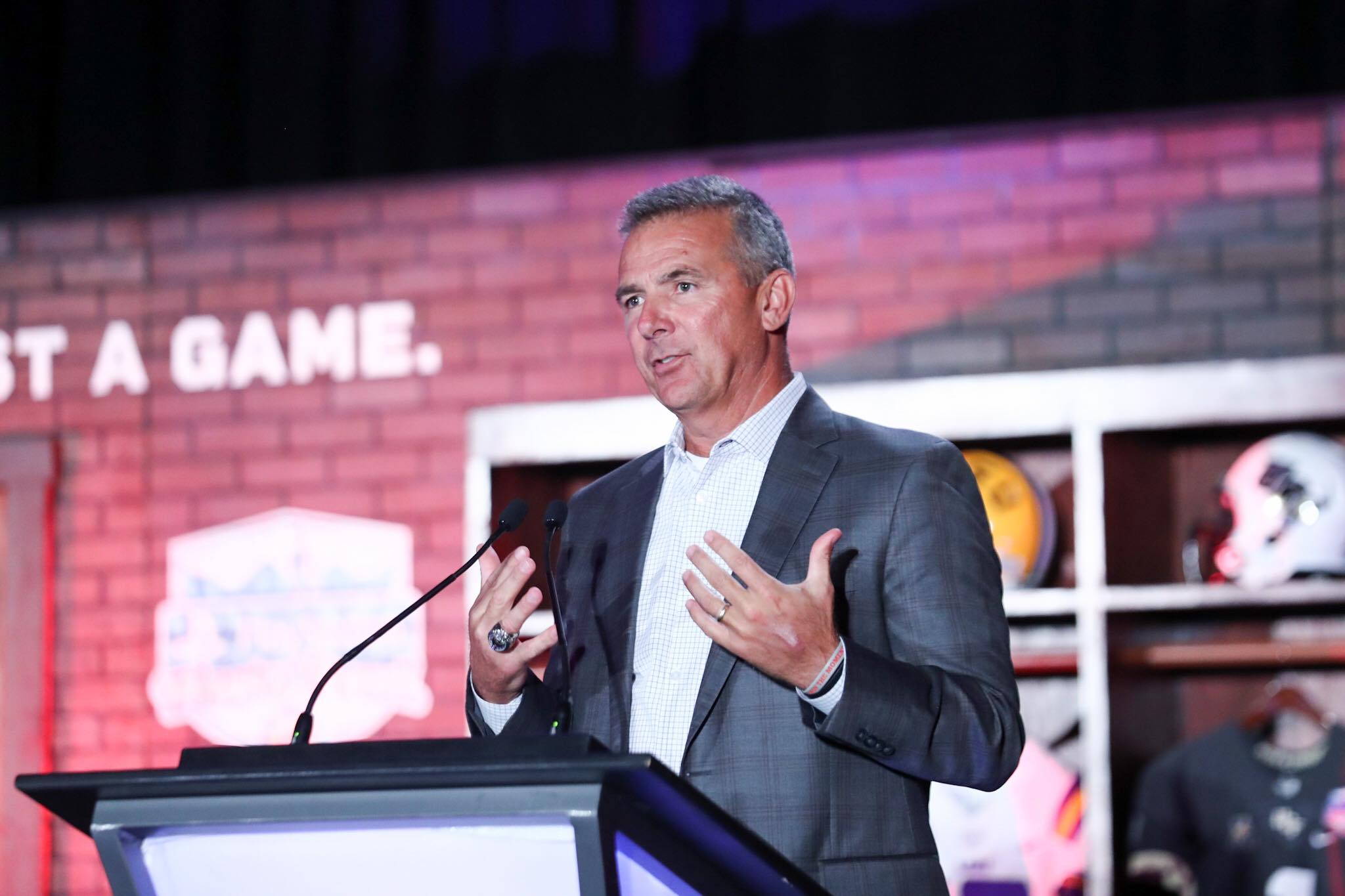 It was exciting. One of the greatest football coaches ever - inspired guests at the Fiesta Bowl luncheon kickoff! (A locker room set on-stage to set the luncheon atmosphere and Cheez-It snacks with our desserts.) And not only did Urban Meyer speak about what makes a successful team, but Fiesta Bowl leaders inspired with some breaking news. Patrick Barkley, Chair of the Fiesta Bowl Board of Directors, announced that $3 million willbe donated in charitable giving in the 2019-20 season.
That means 41 non-profits will benefit from Fiesta Bowl Charities. The total jumps to $10 million over last four years and $15.5 million over last nine. "Giving back to the Arizona community has been core to the Fiesta Bowl mission since we were founded in 1971, from our Board of Directors to Yellow Jacket Committee, volunteers and staff," said Patrick Barkley, Chair of the Fiesta Bowl Board of Directors.
"Providing this record total of charitable giving for the many exceptional nonprofits around the state truly makes a difference in the lives of Arizonans in our core pillars of youth, sports and education."
"We are proud of the success from our Wishes for Teachers, powered by DriveTime program and will continue to invest time and resources to make an even bigger impact for Arizona's teachers," said Fiesta Bowl Executive Director Mike Nealy. "We are inspired by the success stories from our past teachers and grant recipients and we are motivated to increase our giving to support teachers and nonprofits throughout our great state."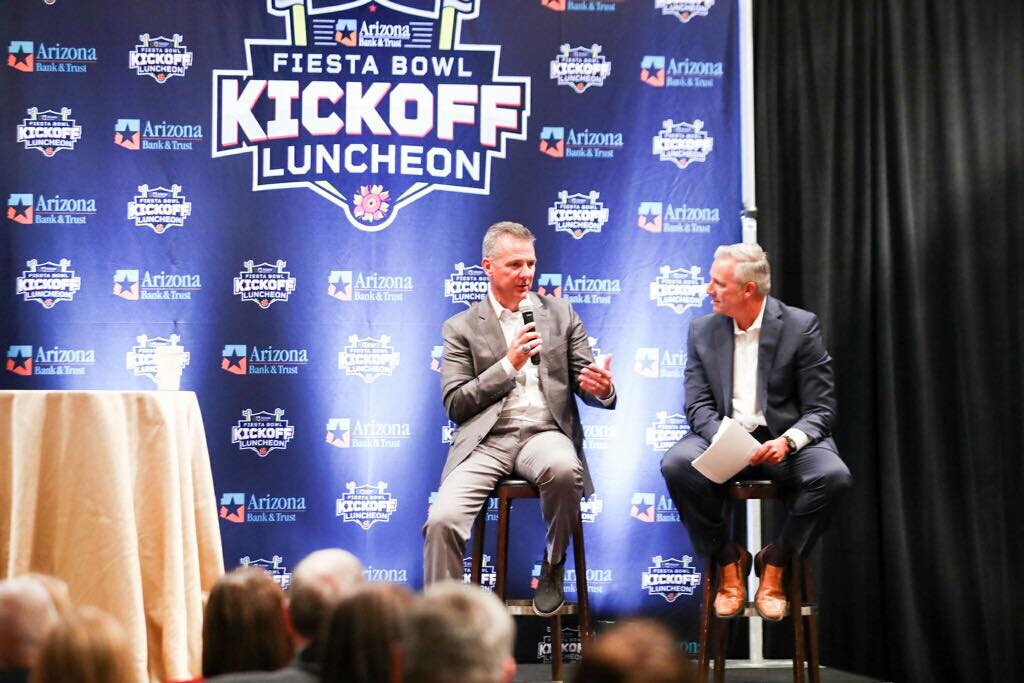 The number of nonprofit organizations across the state of Arizona that will benefit from Fiesta Bowl Charities, is the most of any college football bowl organization. Through the PlayStation® Fiesta Bowl, Cheez-It® Bowl and various community events throughout the year.
This season, Fiesta Bowl Charities implemented new, defined levels of funding. Charitable organizations applied for grants at three different tiers: Spirit of the Fiesta Bowl Grant at $100,000, Touchdown Grant at $50,000 and the Field Goal Grant at $25,000.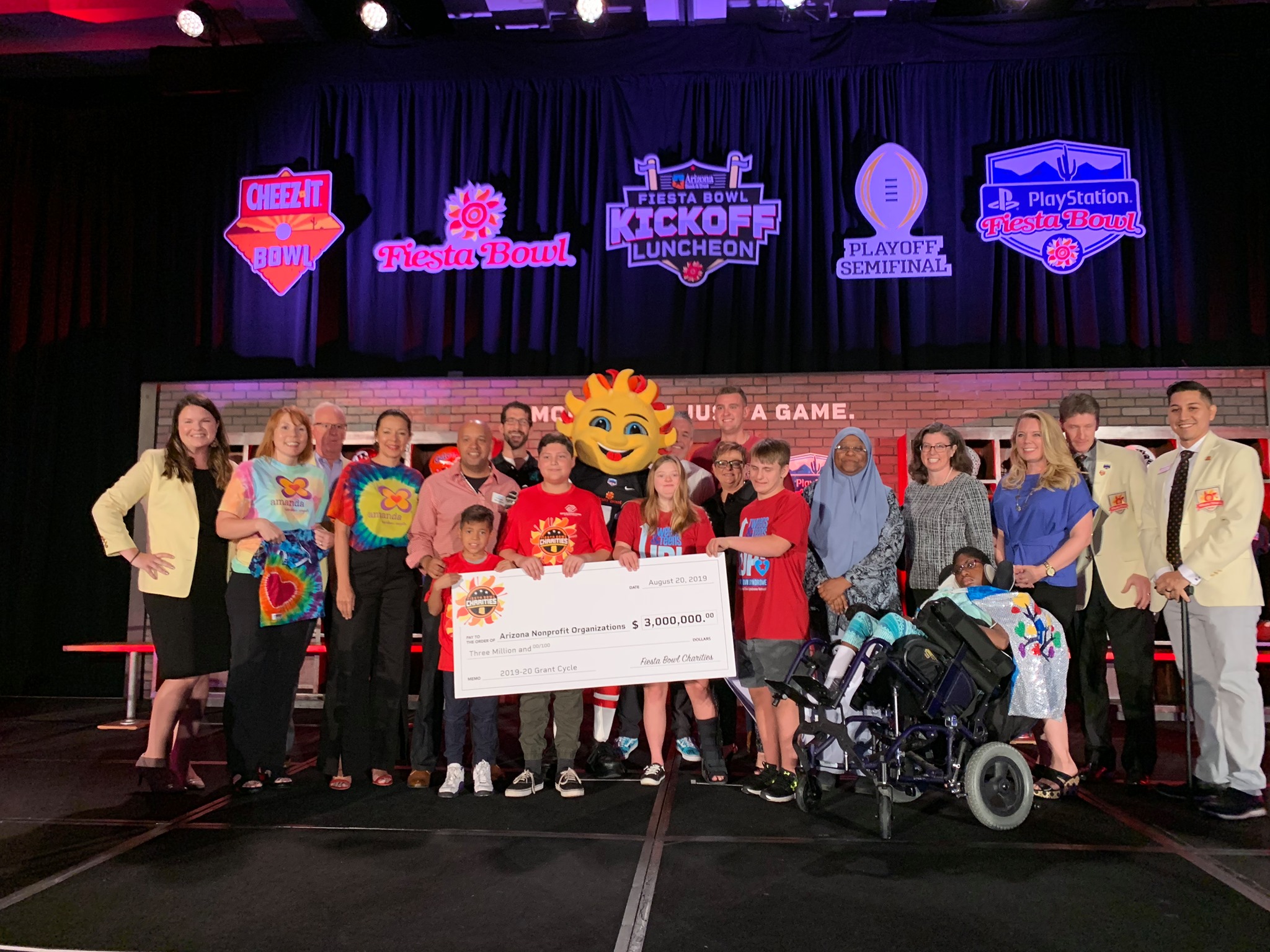 The new funding model allows Fiesta Bowl Charities to make a larger impact through each organization granted, focusing on the depth of the impact. In addition, smaller Fiesta Bowl Charites grants are available for nonprofits who have funding needs that arise during the year.

Kathy Shayna Shocket is a freelance Writer, and TV- Field Producer. The former TV-Reporter has written for publications such as TIME Magazine, MONEY Magazine, PEOPLE Magazine, The Hollywood Reporter and The NEW YORK TIMES. You can reach her at redkarpetgirl@aol.com