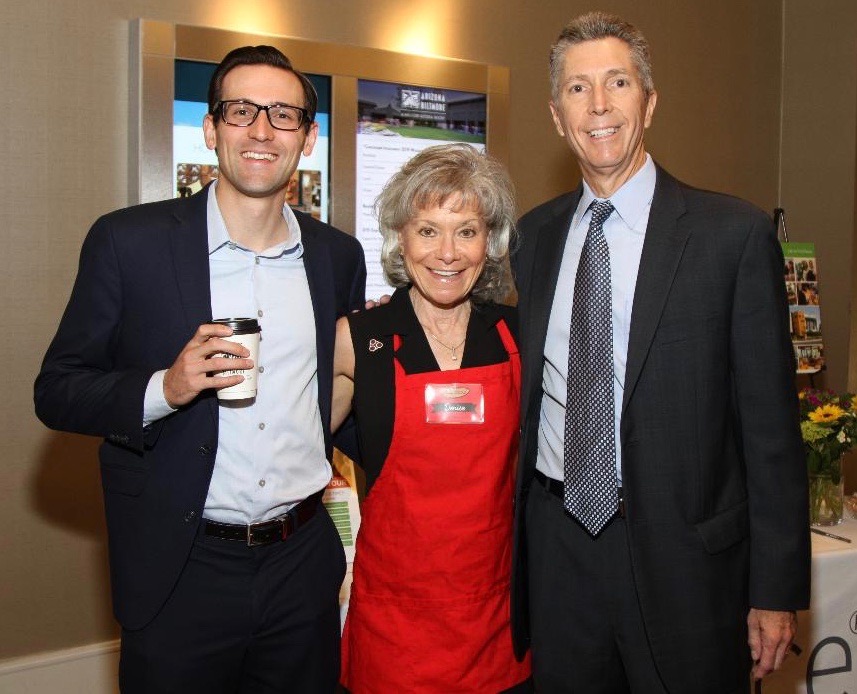 About 1,500 people turned out for SARRC's annual Community Breakfast. That number is quite impressive - but not surprising. That's because for 21 years, the Southwest Autism Research & Resource Center steadfastly continues to build its very loyal community support forr the non-profit co-founded by Denise Resnik. Denise is pictured above with First Place's Chuck Heimerdinger and Mitch Barr.
That loyal support was also reflected in the event's theme "Next is Now," which is a nod to SARRC's new strategic plan that will put effective services within reach of every Arizonan by 2030.
This year's breakfast boasted 80 corporate sponsors who helped underwrite the cost of the event including Jaburg Wilk, long time supporters Kathy and Mike Bosco and the Sanders Charitable Family Foundation.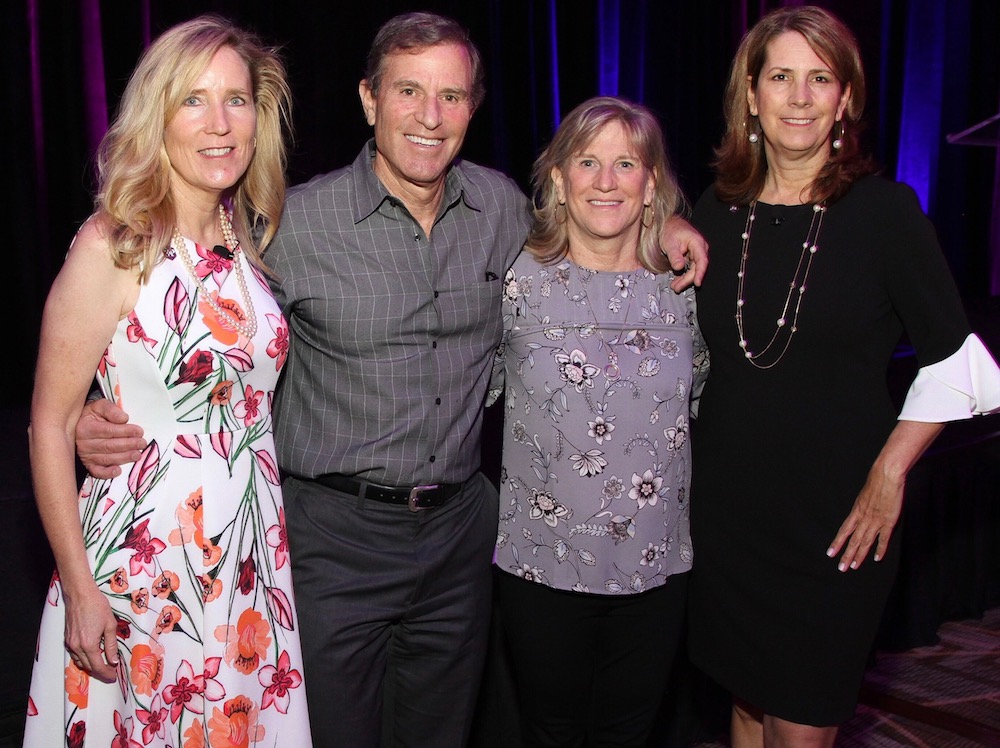 Julie Alpert and Stephanie Papadopoulos who co-chaired the community breakfast are pictured above with Susan and Gary Jaburg. The early morning popular breakfast is underwritten by its generous sponsors, so every dollar raised during the event goes directly back to SARRC's programs and services. Mike Bosco aand Kathy Bosco are pictured below middle and Cindy Sanders is below right.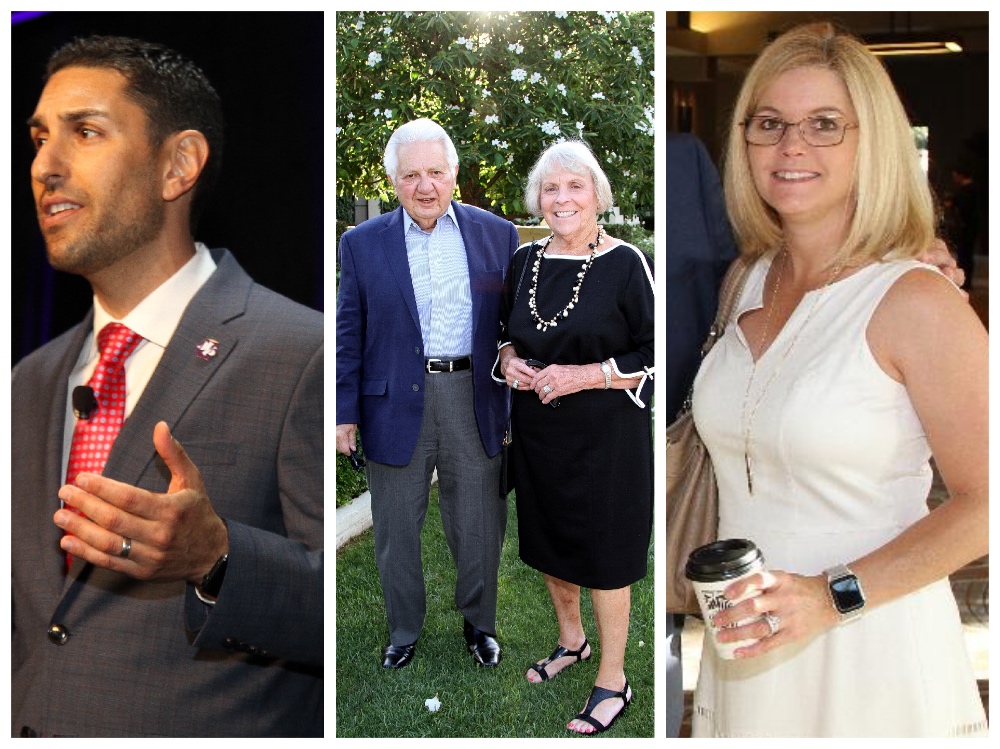 "We've been preparing for what's next and it's time to start now, "says SARRC Pres. and CEO Daniel Openden who is pictured above left ."There is hope in autism and particularly in Phoenix, 'the most autism friendly city in the world.' "
One of the speakers, Zachary Brown, a young man with autism, received an emotional standing ovation. Zachary is pictured below, right. Pictured below left, are community volunteer Bob Emmelkamp. SARRC'S Daniel Openden and Lon Bartel or VirTra, Inc.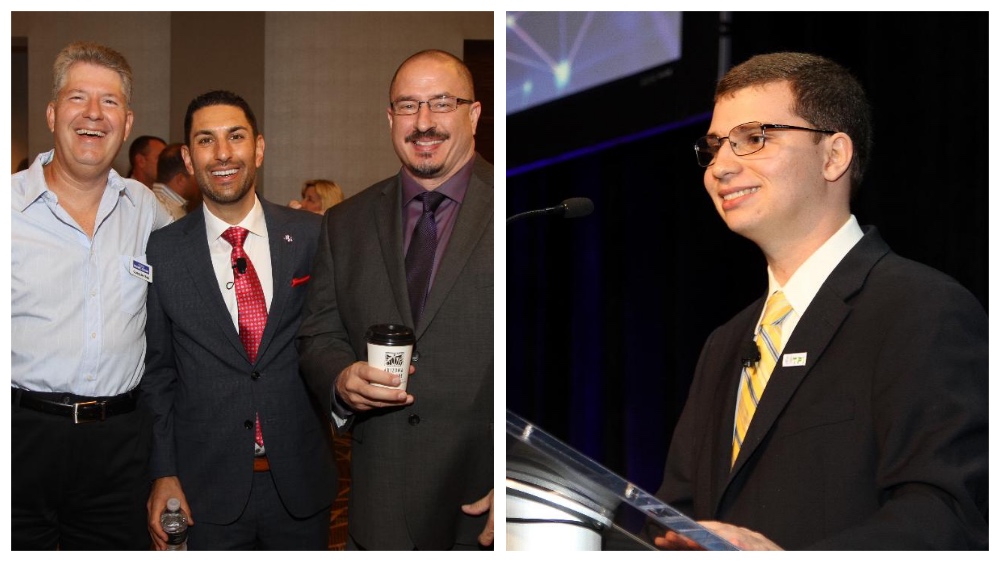 "The Next is Now" theme emphasizes how SARRC's entrepreneurial approach to developing what's next for people with autism is now helping them more meaningfully integrate into inclusive communities.
"What's next is our obligation, our responsibility, our mission to ensure that people with autism and community like ours are thriving throughout Arizona," adds Openden of the future of the non-profit dedicated to autism research, education, evidence-based treatment and community outreach.

Kathy Shayna Shocket is a freelance Writer, and TV- Field Producer. The former TV-Reporter has written for publications such as TIME Magazine, MONEY Magazine, PEOPLE Magazine, The Hollywood Reporter and The NEW YORK TIMES. You can reach her at redkarpetgirl@aol.com