This holiday season marks the 4th Annual "Festival of Trees" held at the Montelucia Resort and Spa. The trees will be displayed at the renowned hotel and auctioned off to benefit the Phoenix Children's Hospital.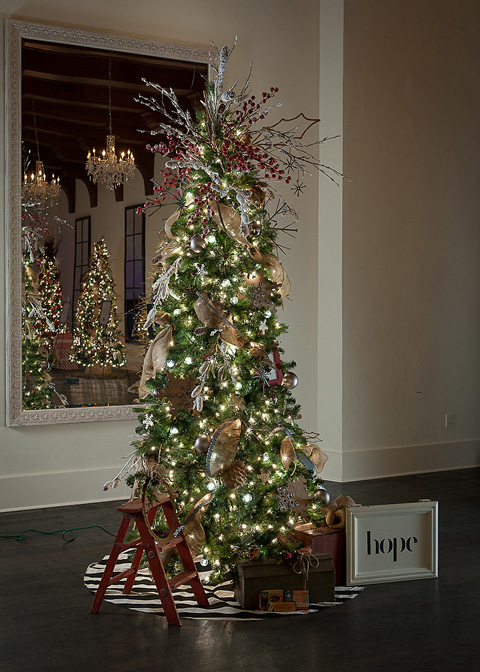 Photos by Mark Boisclair
13 of the Valley's top interior designers have been selected to design beautifully decorated one-of-a-kind Christmas Trees for auction at the 2013 "Festival of Trees". This week long even raises money for patients and families of Phoenix Children's Hospital and its exemplary services and care that are provided to the sick and injured children. Designers have been working for months on their design- gathering unique and special ornaments, some even handmade to create the whimsical designs.
The design team will have one day to set up the trees, and they will be unveiled to the public and ready for auction during the Montelucia Tree Lighting and Festival of Trees Cocktail Reception on December 3rd at 5pm.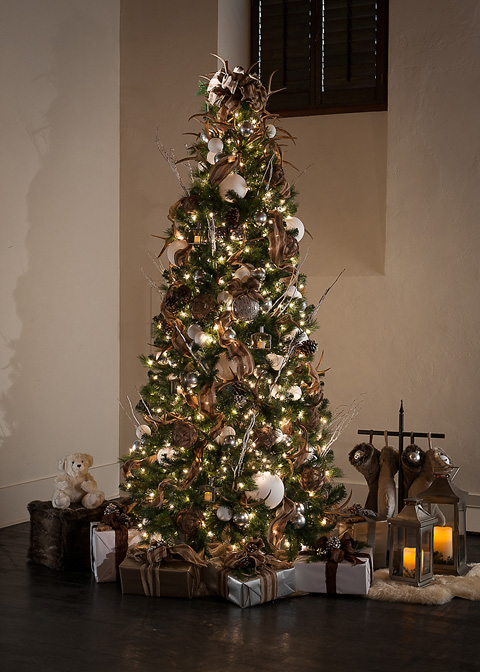 Following will be an invite only Luncheon on Wednesday December 4th at 11:30am where attendees will enjoy an afternoon of fine food and the opportunity to purchase a holiday wreath or bid on the beautiful trees. Tickets to the luncheon are $50 each and can be purchased by visiting www.pchfestivaloftrees.com
The public is welcome to view the trees during the resort's normal hours. The trees will be located at the Castillo Lucen Great Hall off of the Central Plaza.
PHX Architecture is honored to be a Sponsor of this event for the 4th year. "This can be such a busy time of year. But, when we all stop for a minute and think about what matters – these beautiful trees represent such goodwill and hope for each child at PCH that you can't help but want to take one home or give one to a deserving family! Each tree is a unique and beautiful work of art, that stands tall for PCH kids and their families." says Nikal Conti, Principal PHX Architecture.
Since 1983, PCH has provided hope, healing, and the best healthcare for children and families. The hospital provides specialty and sub-specialty inpatient, outpatient, trauma, emergency, and urgent care to the children and families in Arizona and throughout the Southwest.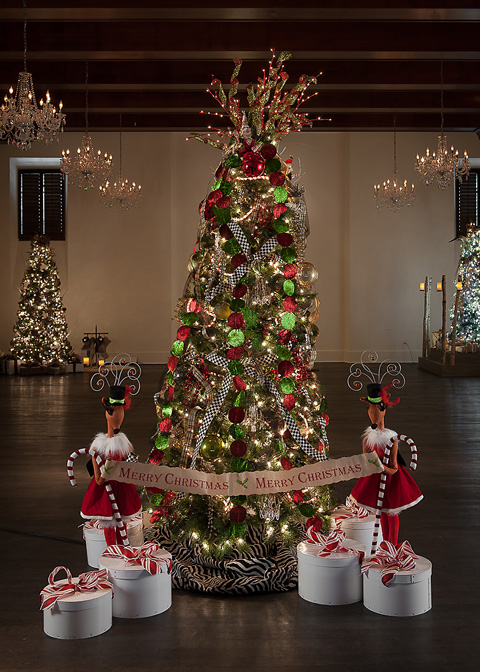 Special thanks to participating designers: Charles Glover Interiors, Debra May Himes Interior Design & Associates, Destiny by Design, Esther Boivin Interiors, Hauser Designs, Lawrence Lake Interiors, Linthicum, Ownby Design, Pawling Design Associates LLC, Quite Lovely Design, Willis+Willis Interior Design LLC, and Wiseman and Gale Interiors, Inc.