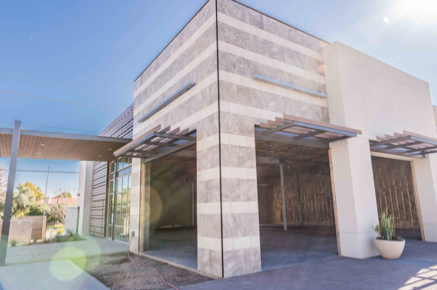 1.    Expert Level of Construction:
Named Best of Phoenix, Sage has become one of America's most elite builders. Their team combined has extensive experience in design, construction, and project management...and has a pile of awards to show for it. 
2.    They Do It All:
Sage Commercial Builders professionally handles your entire project from the idea to the final product. They are a full service commercial contractor and skilled in every step of the process. From the beginning they lay out a path including estimates, material reviews, and scheduling. They then take your project all the way through the building process and deliver on time. 
3.    Custom Builds So You Get Exactly What You Want:
Sage Commercial Builders takes the time to sit down with each client and discuss every step and every aspect of the project. They pride themselves on analyzing their client's needs and delivering exactly what they want in a timly manner and within budget. 
4.    Everyone Else Is Doing It:
From restaurants to medical offices, to luxury homes, Sage has his hand in all different types of industries. Jump over to their website to discover all of the different companies who have been worked with the experts 
5.    They Build the Most Beautiful of Places:
Just drive down to Scottsdale Marketplace, Hilton Village, or Gainey Village to see for yourself. In fact, we named Sage Builder of the Year for the reinvention of each of these places.
Visit www.sagecommercialbuilders.com for more information.
-Suzanne Koch