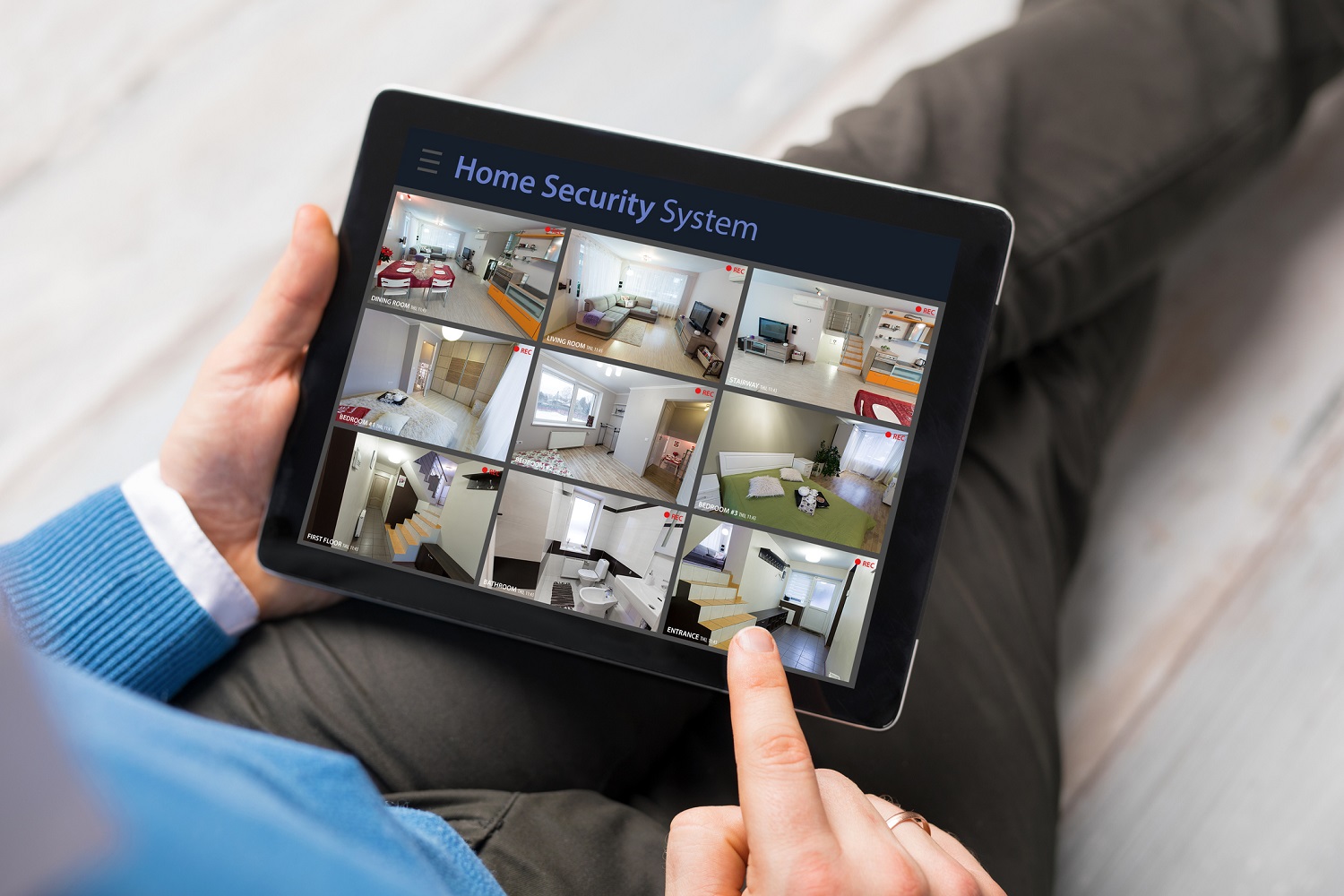 Age is just a number, but we can't deny there are certain health factors to consider as you enter your senior years. From age 60 and onward, people are more prone to falls and injury due to reduced bone density and medical conditions. Reduced mobility and even cognitive changes can impact a senior's sense of independence and freedom; these home upgrades are designed to help you age in place by embracing modern technology.
Smart Security System
Personal safety is always important, and seniors often face greater concerns regarding their ability to identify threats and defend themselves. Senior citizens who live alone may also be targeted for home intrusions more due to their age; to ensure that you always have strong peace of mine, invest in a wireless home security system that connects to your smartphone. Cameras can be installed at all entry points, and surveillance footage is able to be viewed at any time from your phone. You can also connect the system with smart locks that can be activated and deactivated remotely using a mobile application. If there is ever a threat, you will be sent an emergency alert and be able to contact the authorities. These cameras can also be installed indoors so loved ones can virtually perform routine wellness checks. In the event of a fall or other injury, a loved one could see where you are and call for help even when you are unable to.
A Home Elevator
Consider going ultra-luxurious with a very cool home elevator. You can use a home elevator in lieu of a stair lift to provide extra comfort and convenience to you as well as aging pets. Elevators can range in size from singleperson to wheelchairand walkeraccessible; you can even have them installed in the garage to easily load groceries and other items from the car directly into your home. While this is the most expensive upgrade on the list, it is also one of the most useful for aging adults who want to make their home senior-friendly.
Touchless Faucets
Handles can be difficult for those with arthritis, disabilities and chronic pain. By installing touchless sinks in the kitchen and bathroom, you can always wash your hands and not worry about being scalded from twisting the knob too far. This technology also reduces the spread of germs, which makes it easier to clean the home and prevent the spread of COVID-19. You can also invest in touchless soap dispensers and light switches, which are activated via remote control or your voice. Any senior who wants to live more comfortably without sacrificing freedom can consider these upgrades worthwhile; they also increase your home's value, so if you are not in your permanent retirement property and intend to sell, these are still beneficial upgrades.
Smart Oven
Visual impairments can make cooking a challenge as you age; there is also the risk of forgetting to turn an oven or stove off after cooking. Smart ovens have automatic shut-off technology that prevents fires, and you can even find models that sent alerts to your phone when you have left the home without turning the oven off. In addition, temperatures can be set using your phone, so you do not have to strain yourself to see the dials or knobs on the appliance itself.