Page 1 of 2
While the onset of winter for most parts of the country means bundling up and staying indoors, in Arizona, it's arguably the best time of year to spend time outside.
Enjoy the cool, sunny days and clear, brisk nights of the Arizona winter in the comfort of your own backyard with outdoor furniture from Brown Jordan at Scottsdale Quarter that hits every point of being stylish, durable and functional.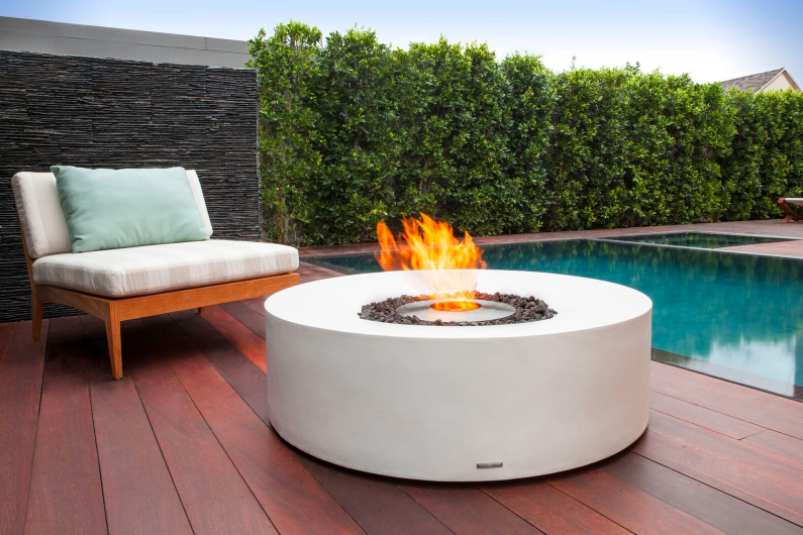 Brown Jordan Kove fire table, featuring a Brown Jordan Drift Chair
As the leading name in luxury outdoor furniture since 1945, Brown Jordan offers beautiful, high quality furniture that complements any home design, from the elegantly traditional to the eclectically modern. Whether you're looking to design an intimate desert oasis or a grand space to host and entertain, Brown Jordan has all of your outdoor living needs covered.
Just in time for the holiday season, Brown Jordan's offerings from a welcoming fire table to cozy top sectionals will gather family and friends together for memories to last a lifetime.
Kove Fire Table
Invite friends and family to gather around the classic and sleek Kove fire table (pictured above) that features a functional ledge for food and drinkware. Available in a variety of colors to complement any outdoor setting, including natural, graphite, bone or rust, Kove is fueled by either gas or bioethanol. For more info, click here.
Connexion Modular Sectional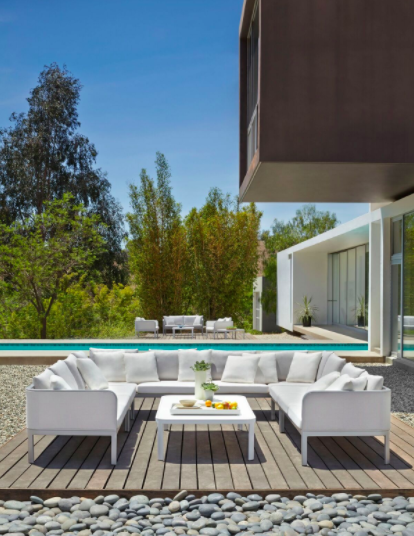 Cleverly designed for comfort and versatility, Connexion allows the effortless composition of compelling and functional gathering areas for family and friends. Designed by Richard Frinier, Connexion's elegant powder-coated aluminum frame is tautly upholstered with Versatex mesh, and fitted with cushions and pillows in Suncloth fabrics that allow for a myriad of captivating color and pattern combinations.