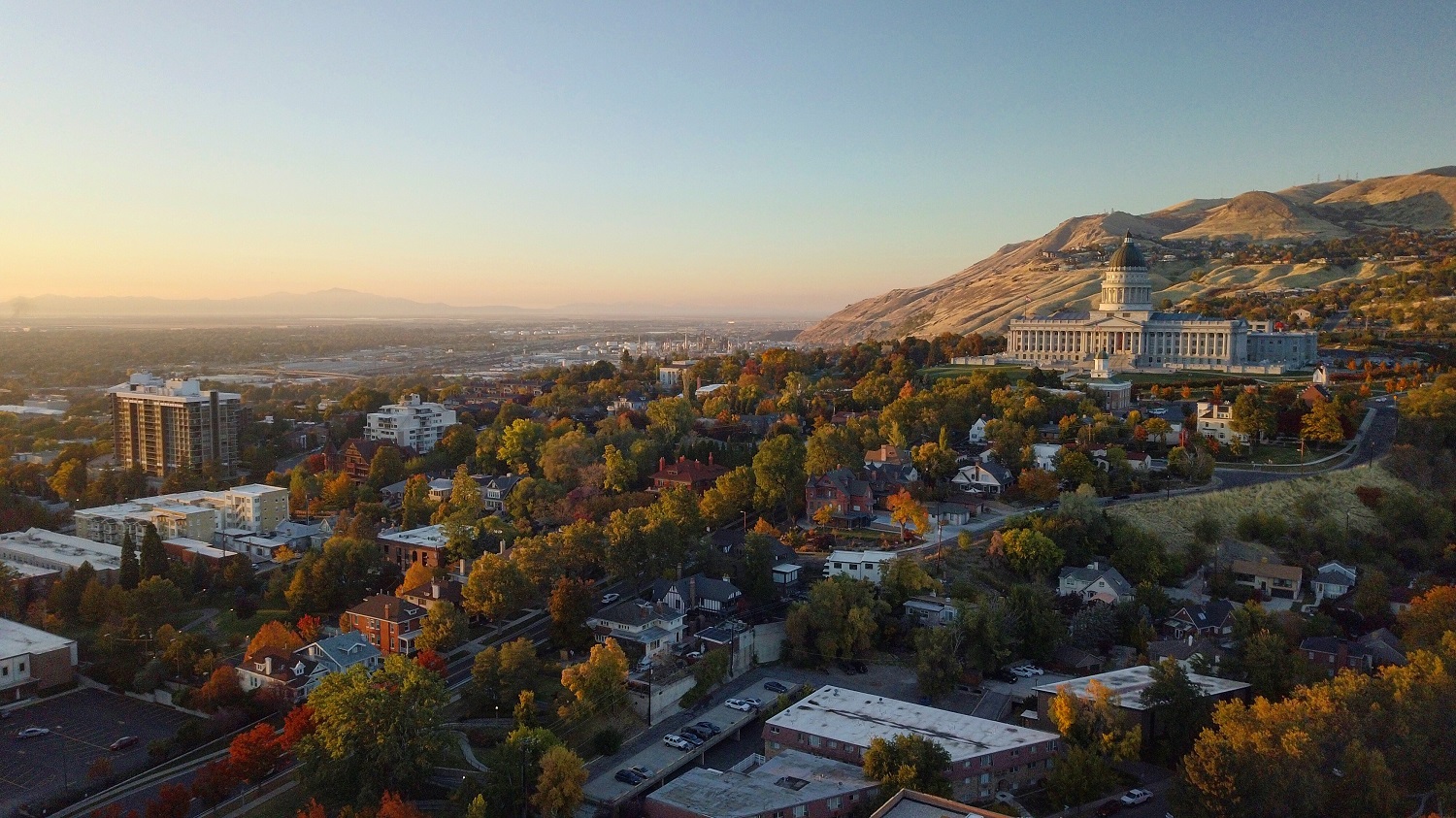 Another area in the hills, really big hills, is not far north of AZ in Utah. Yep, Salt Lake City is coming up in the real estate world. It is relatively affordable compared to the bigger cities in the country, but it has so much to offer. Salt Lake provides many neighborhoods that are perfect for anyone looking to get into property. There are a lot of options for all kinds of real estate, including furnished apartments Salt Lake City. Read on to learn about the different neighborhoods in the city and what they have to offer.
Downtown
The downtown of Salt Lake City is bustling these days. It is also clean with many shops, restaurants, bars, and nightlife. Downtown is the center of the city and it is full of surprises. Look for real estate here if you want to be close to the action, culture, art galleries, and a farmer's market. Of course the property downtown is more expensive than a lot of parts of the city, but you'll get what you pay for. In downtown you will be able to take in the culture of Ski City.
Sugar House
Sugar House is one of the city's oldest neighborhoods. It has been renovated for the 21st century with restaurants, shops, and condos where you can indulge in the artisanal culture of the neighborhood. Sugar House is where you go to shop locally and where you'll find a diverse selection of book stores, art galleries, and boutiques. The business district of the neighborhood has the culture and the center of it is home to the breathtaking Sugar House Park. This is over 100 acres of green rolling hills with bike trails, lakes, and great views of the Wasatch Mountains. It is a great neighborhood for anyone looking to move somewhere with an eclectic atmosphere.
Central City
If you are a college student looking for a place to live, you will probably want to shoot for Central City. It is a family-friendly atmosphere where you can find a lot of activities including a lease-free dog park and Gilgal Sculpture Garden, which is an outdoor art museum. Liberty Park has a playground, picnic tables, and pools. The neighborhood is also the epicenter of the city's diverse bounty of food from around the world. There are a lot of outdoor enthusiasts in the neighborhood. It is great for the young student or the young family.
Capitol Hill
Capitol Hill is one of the hippest places in Salt Lake City. It also offers one the best views of the metropolitan area. It is also one of the most stunning areas architecturally, with a diverse array of Gothic and Victorian homes. There are also hiking and biking options on the Bonneville Shoreline Trail. Restaurants in the neighborhood also have rooftop views that look out onto the city. Move here if you are interested in a liberal mindset with spectacular vistas.
Granary/Ballpark
Move to the Granary/Ballpark neighborhood if you are looking to immerse yourself in this craft beer district. There are many gastropubs and warehouse breweries. The buildings have been renovated to high-end drinking establishments. If you work in the industry and want to be around many fine craft beers, this is the spot for you.
University/Foothill
The neighborhood of University is, of course, another great spot for students. That's because it is a home to the University of Utah campus. There are over 30,000 college students here so if you are not a student or someone who is young, you might want to avoid looking at property in this area. There are restaurants, bars, and clubs catering to the young, but professionals sometimes frequent them as well. Furthermore there are vintage shops and a counter-culture atmosphere. This includes arboretums, art museums, and theaters that make it a cultural hub in addition to an education hub.
These are just a few of the options if you are looking to invest in any type of property in Salt Lake City. The town is booming with new people, culture, art, and activities. You can find real estate in the spot that is right for you. Salt Lake City is affordable, vibrant, and full of amazing places. Get started to check out some hot real estate you can invest in for a great price.