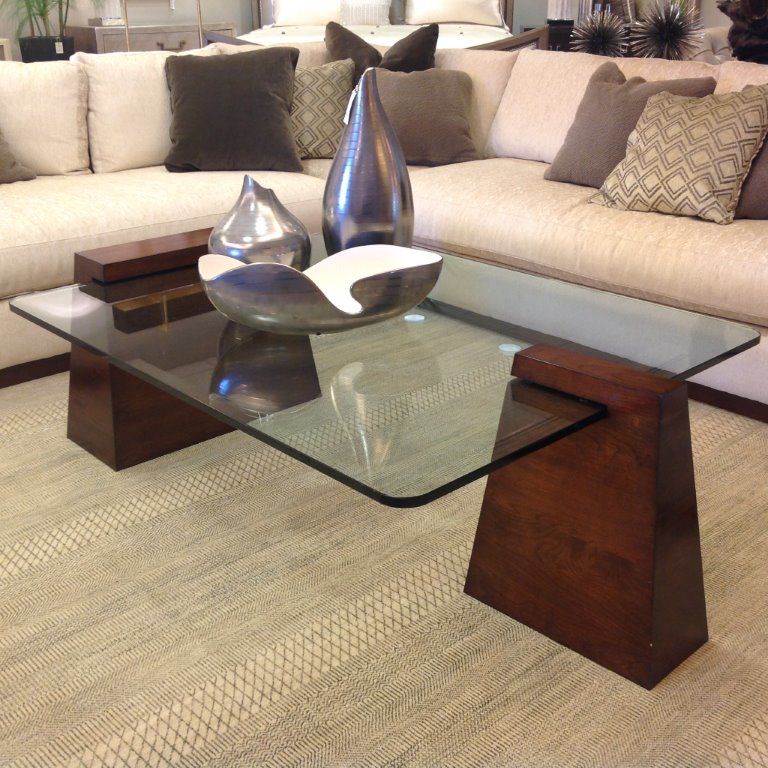 When adorning our homes, every aspect shows true importance. Here are five tips from La Maison Interiors to liven up your living room with versatile cocktail tables.
1. Balance: It's important to not throw off the feel of a room with drastically different size furniture. Balance the size of the cocktail table with the size of the sofa and chairs in order to have a balanced and well-proportioned room.
2. Put Your Feet Up: Consider a large ottoman as the cocktail table of your choice if you like to "put your feet up" while you are relaxing with your dinner.
3. Throw A Party: If you entertain a lot and use your cocktail table for drinks/hors d'oeuvres, you'll want an ample sized table and one with a non-scratch surface.  Allow the table to be the "center of attention" rather than your overly loud neighbor who always shows up.
4. Shape It Up: Consider the shape of the table to match the style of the room. The options are diverse in shape, size, and height---round, rectangular, square, octagonal---choices abound.
5.Dress It Up: Today's cocktail tables are often a mix of materials: stone and wood, glass and stone, or mixed metallic. Consider the trending themes and materials that can truly allow the table to be an upstanding piece in the room and accessorize appropriately.