Page 1 of 3
AZFoothills.com catches up with three of Xavier College Preparatory' s finest new grads.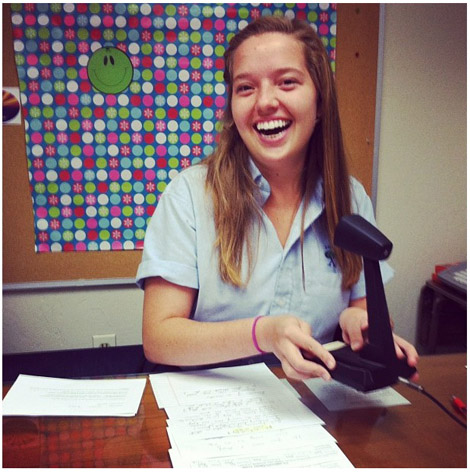 NAME: Katie Haenel
What is your favorite memory at Xavier?
My favorite memory at Xavier is from junior year. It was one of the last days for the seniors, and we had a dance party in the grass. Whoever thought Xavier girls can't dance is severely mistaken!
Who is your favorite teacher and class?
My favorite teacher is my sculpture teacher Mr. Ward, and my favorite class is sculpture! It is a very relaxed class where you can be creative and innovative. He is an amazing teacher!
What do you wish you would have known before attending Xavier?
I wish I would have known how fast the time would fly by!
How difficult is Xavier? Is it really that tough?
Xavier is challenging, but if you stay on task it is doable. I am not saying I always stayed on task, but when I did it was very manageable.
What advice would you give to a new incoming freshman?
I would tell the freshman to enjoy every minute that you have in high school no matter what school yougo to.
Do Xavier girls only date Brophy boys?
No! We do not care what school they go to as long as they are cute and fun to be around.
What college will you be attending and why?
I am going to Santa Clara next year. I have always wanted to be in Northern California, and not to mention shopping in San Francisco is pretty great!
What do you want to be when you grow up?
I am not sure! All I know is that I want to make a positive impact on the world, but I am not sure how!
Favorite…
Restaurant in the Valley: I love going to Herb Box with friends for dinner!
Store to buy clothes: Shopping at Saks with my mom is the greatest, and also any store in the Biltmore!
Spot to be outdoors in the Valley: Camelback Mountain
Place to be on the weekend: Biltmore
Overall place in the Valley: My home, Scottsdale Fashion Square or The Biltmore