Congratulations to Future Face of Foothills 2012 Winner Katlyn S
We are so excited to work with her and we think she is beautiful inside and out! Get to know why we chose her and the wonderful things she has to share with us!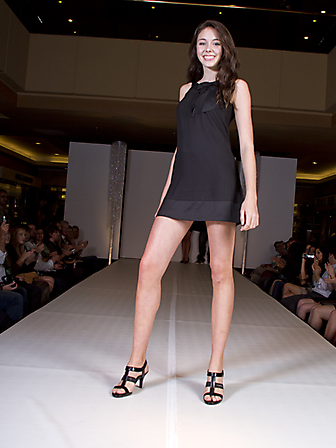 Name: Katlyn Saltzstein     
Age: 15 years old
From: Gilbert, AZ
School: Mesquite High School
Favorite Subject: Math
Internship or Job: Dance Assistant at Desert Star Dance
Arizona Foothills Magazine: What does winning Future Face of Foothills mean to you?
Winning Future Face of Foothills means so much to me. I am extremely happy that the staff of AFM chose me! It is a great opportunity and is a wonderful experience. I can't wait to represent the AFM as the future face and I am exciting to see what the year has in store for me.
AFM: How do you plan to fulfill the roles of Future Face of Foothills?
            I plan on fulfilling the role of FFOF by being a role model to younger girls. I am looking forward to working with everyone one at Arizona Foothills Magazine this upcoming year. I will do my best to not disappoint anyone, be at as many events as I can and support Caitlin in her role of FOF.
AFM: Were you surprised when you were chosen to be the winner?
            Yes!! I was very surprised. I wasn't really sure what they were looking for and the other girls were all so great.
AFM: Describe your Future Face of Foothills support team.
            My biggest support was my mom and my grandma; they took time out of their day to vote for me! Also my family all over the country voting as often as they could! My friends at dance and school really helped too and we got the word out on Facebook.
AFM: Who is your mentor and inspiration?

          My mom is my inspiration! She is an amazing woman! She works so hard every day and doesn't give up on what she believes in. I want to be just like her! She is always there to talk to, give advice and laugh with. I love her, and I admire her so much. I look up to her as my role model.
AFM: Interesting facts or tidbits you would want to share with us?
            One of my biggest passions is dance. I am on a dance scholarship and I assist dance classes for younger kids at Desert Star Dance. I am also on the dance company at my high school. My grades are very important to me and I am an honors student. I am a very hard worker and try to balance it all including spending time with my family and friends. My entire family are Green Bay Packer fans and we love watching them play.
AFM: Describe your day-to-day lifestyle. Is there anything you are looking forward to?
            A normal day for me consists of School and dance. I am constantly going and going! On the weekends I make time for modeling, my family and my friends. I'm excited to see what this New Year brings for me and I can't wait for all the new adventures!
AFM: What book have you read in the last year that has special meaning to you and why?
            So B. It is by Sarah Weeks. I thought it was amazing how this young girl was able to survive and basically raise herself. She had to take care of herself and her mom who had a major disability. The young girl travels by herself to learn about her history and I admire her bravery.
AFM: Do you have any pets?
 Yes, I have 2 dogs Lambeau and Charlie, and then I have 1 turtle Lombardi. They are so fun to watch and play with. I love them all!
Favorites
Food: Spaghetti
Color: Blue
Model: Heidi Klum
Movie: The Blind Side
Hobby: Dancing
Book: So B. It by Sarah Weeks
Animal: Dogs
Shopping Store: Forever 21