Page 2 of 2
By the next morning, NBA Madness was in full swing and the Suns Dancers had no time to think about the jet-lag setting in. From interviews with local newspapers to autograph signings and, of course, dancing up a storm, the dancers soaked in every moment. "The best part of NBA Madness was learning a few words in Cantonese and teaching the fans how to dance," said Sumer.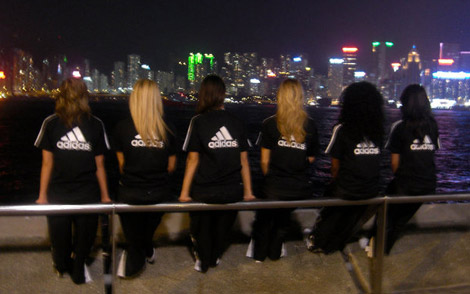 Bonding with the other dancers, and learning to adapt to a different lifestyle was 2-year Suns Dancer Veteran Bethann's most valuable experience. "A lot of people don't know what we do or what we stand for so it's really important to represent the NBA in a positive way and show that we are united as a league."
Almost every minute of the week-long trip was booked up, so free time was spent wisely. When asked what she enjoyed most about her free time, 3-year veteran, Lauren, smiled and answered in one word, "Shopping!"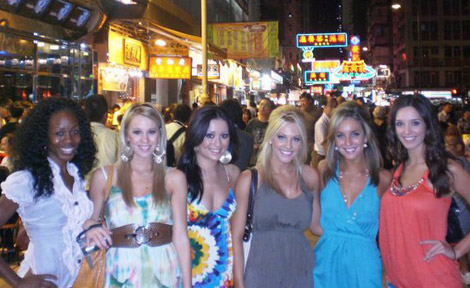 As their week overseas came to an end, a threatening typhoon warning was lifted. "The night before we left, the clouds lifted and we got to see the Hong Kong skyline, which was the most beautiful sight," said Lauren.
Knowing that the Phoenix Suns have fans in Hong Kong was a surreal experience for Sumer. "When we asked people who their favorite player was, they mostly answered, 'Steve Nash!'" It's official, Hong Kong bleeds purple and orange!