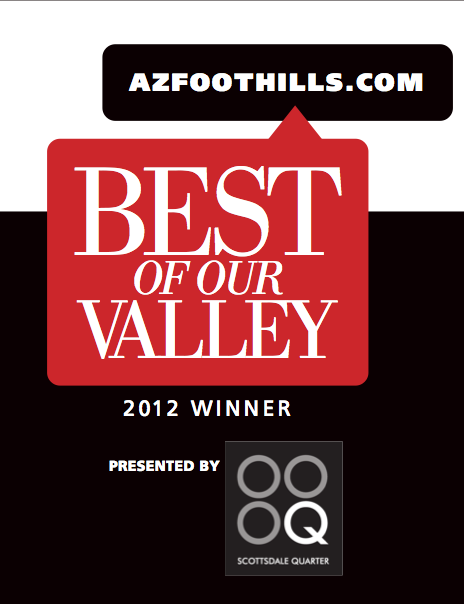 You're voting every day for your favorite businesses- why not ensure your company is listed among the best in the March Best Of Our Valley issue by advertising? The Best Of Our Valley issue will feature all the best in the state, as voted on by our readers. All Best Of Our Valley nominees have special rates for the issue, and even better rates if they also choose to put an insertion in our February Phoenix Open issue. All investments include free creative and graphic design.
Special Advertising Rates For Best Of Our Valley Nominees
Advertisement Full Page 1/2 Page 1/3 Page 1/4 Page

One Month $4,950 $3,950 $1,750 $1, 200
Fill out the below form and we'll contact you right away!
Email Sales Department at sales@azfoothills.com
To film out order form for advertising, click here.
Looking to pre-order copies? Click here to pre-order Best Of Our Valley issues, featuring all our 2012 winners.