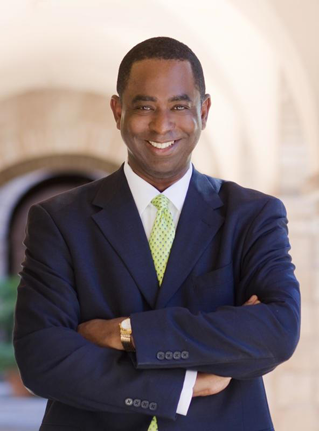 August 19, 2010 (Scottsdale, Ariz.)- It is with wholehearted enthusiasm and careful consideration that Michael S. Dee, President and Publisher of Arizona Foothills Magazine and 18-year Valley resident, endorses Vernon Parker for the 2010 Congressional District 3 race.
A major player in local and regional publishing industries for decades, Dee has spent the majority of his professional life with a hand in the developmental efforts and growth of hundreds of small businesses, and has seen firsthand the toll new regulations and tax increases have taken on them—in nearly every industry. It is Parker's thoughtful jobs plan and efforts to cut government spending and bring aid to struggling small businesses here in our Valley that resonates with Dee.
"Vernon and I have a lot in common, because we both have overcome childhood backgrounds of poverty and adversity," Dee says. "There is nobody on the ballot I trust more to do what's best for Arizona and restore faith in America."
As a member of Congress, Parker intends to stimulate growth and prosperity in Arizona by:
Stopping the approval of new regulations on small businesses
Bringing an end to government-run healthcare, bailouts and non-defense discretionary spending
Stopping all tax increases, bringing meaningful and permanent tax relief and keeping the cash in the pockets of those who know where to spend it
Ending legislative efforts made to pass union card check and cap and trade
Proposing an end to the takeover of Freddie Mac and Fannie May, bringing much-needed stability to the housing market
Requiring federal agencies to present prioritized budgets, allowing Congress to make better funding decisions
Initiating a Small Business Tax Deduction equal to 20 percent of the income of small businesses, giving the companies who drive our economy the means to take on more workers and invest in the future of our metro and country
Check out Parker's detailed plan here: Vernon Parker's Jobs Plan for America
Photos: Vernon Parker for Congress Fundraiser
Arizona Foothills Magazine and AZFoothills.com are dedicated to providing resourceful information on dining, entertainment, homes, fashion, culture and events in Arizona. Arizona Foothills Magazine is published monthly and is audited by the Audit Bureau of Circulations (ABC).
Scottsdale-based Media That Deelivers, Inc. (www.mediathatdeelivers.com) is a leading luxury magazine publisher that produces a luxury collection of magazines, incuding the monthly Arizona Foothills Magazine, Arizona Foothills Online and Estates West Online. The company also publishes an array of custom products for world-renowned resorts.