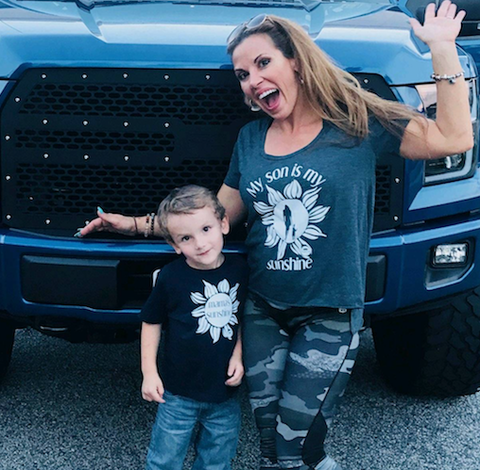 I'm all about showcasing inspirational moms doing great things, particularly balancing motherhood and entrepreneurship. I always seek ways to learn from other dynamic women - it helps fuel my fire, and only broadens my tribe of likeminded mamas.
Today I'm introducing you to Mickie Laree James-Aldis, commonly known for wrestling. (Yes, you read that right!) However, while this BA mom is a toughy, she also flaunts a creative side as a singer and songwriter. In fact, she's working on her third album now.
Mickie started wrestling in the late 90s. She was raised a fan of the ring, a bond she shared with her father. Fast forward, and she's a WWE bombshell, having won her first women's championship against Trish Stratus at Wrestlemania 22. It was one of the greatest days of her life, aside from the day her son was born.
Speaking of her son, Donovan; surely, he takes after mama. Mickie adores his brave and adventurous spirit. Mickie also raves about his imagination and creativity- apparently that runs in the genes as well.
Mickie honors her creative side through song. In fact, she recently collaborated with the Ying Yang Twins on a new single, "Left Right Left," and the accompanying music video. The song is available on Apple Music for .99! When she's not in the ring or recording studio, you can find Mickie in the kitchen making her famous baked ribs that she marinates overnight.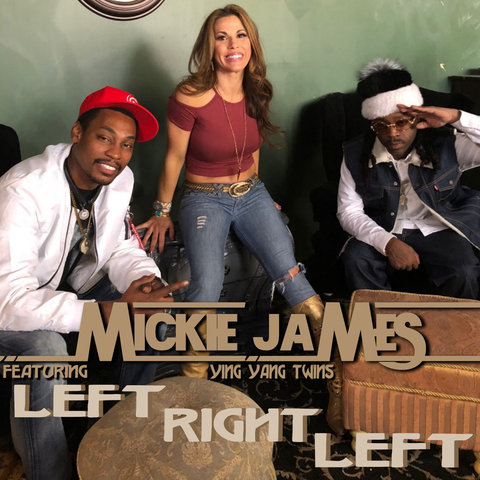 With all these talents and passions, Mickie has a system for juggling it all. First, she says, is having balance, living by the motto: "never get so busy making a living, that you forget to make a life."
Next, Mickie values physical health. She wants to be around to watch Donovan grow up, and eventually, have a family of his own. And because of that, Mickie is determined to take care of her mind, body and soul- for longevity.
Most of all, Mickie remains humble and grateful; counting her many blessings.
But even the seemingly perfect can have imperfections. For Mickie, the biggest challenge is patience - and as moms, we can agree, our patience gets tested nearly every day.
Whenever I interview celebrity mamas, I always ask about their can't live without mom items - it's simply a curiosity of mine, and Mickie's answer totally resonates: Playdoh, disinfectant wipes, coffee and bath bombs. Touché, Mickie.
Finally, to de-stress, Mickie turns to horses. In fact, she shares the passion with Donovan. On days when they don't have much to do, they visit the stables.
Want to learn more about Mickie? Check out her website, and follow her on Instagram.
Nadine Bubeck is a TV personality, fashion designer, author, blogger, and Scottsdale-based blessed boy mom.