Page 3 of 4
Saturday: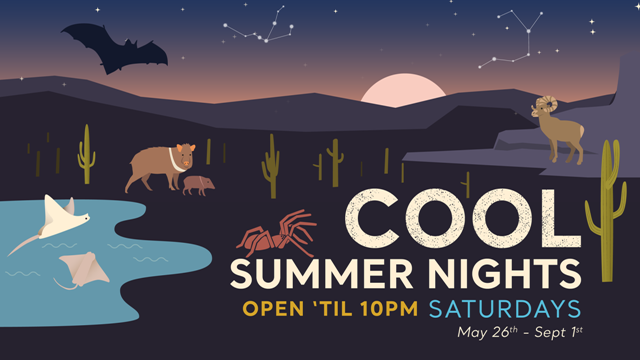 Cool Summer Nights at Arizona-Sonora Desert Museum
Beat the Arizona heat and enjoy a family-friendly outing during our popular Cool Summer Nights at Arizona-Sonora Desert Museum in Tucson from 5 to 10 p.m. The desert comes alive at night as nocturnal animals awake. Bats perform aerial acrobatics in pursuit of dinner, beavers splash around in their pond, and scorpions glow green under black light. Bring your flashlight and explore, experience a live animal encounter, or participate in special nightly activities.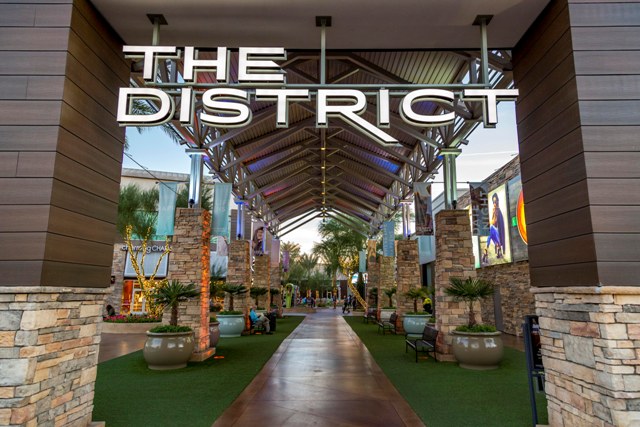 Summer Mural Project at Desert Ridge Marketplace
Desert Ridge Marketplace is transforming into a living public art gallery through Labor Day. Each week, a new artist will have their turn to paint a unique public mural, which will be on display for one week. Art styles and themes will vary dramatically throughout the summer.
Book-Inspired Kid's Menus at Southern Rail
Southern Rail offers a one-of-a-kind kid's menu incorporating the dishes into some of the most beloved children's books (it is located next-door to Changing Hands Bookstore in Phoenix, after all). The restaurant rotates 15 to 20 different books so that each kid will have something new to read each time. The unique kids menu is also available at Southern Rail's sister restaurant, Beckett's Table.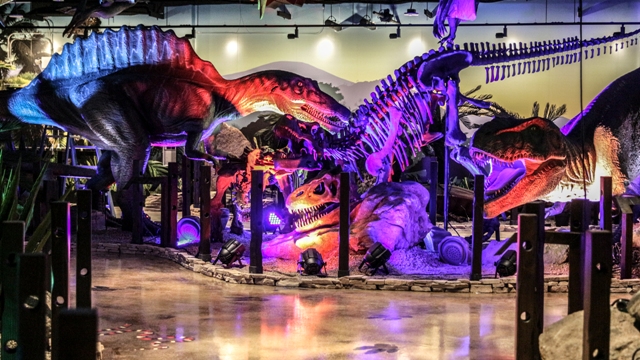 Pangaea Land of the Dinos at OdySea in the Desert not only offers plenty for kids of all ages to see and do, but it provides an educational look at prehistoric times in a way kids have likely only seen in books and movies. Time at Land of the Dinos starts with a walk through the colorful, lifelike habitats that are filled with 50 robotic dinosaurs, as well as bugs, birds and more, which move and make noise. A helpful tour guide teaches guests about each dinosaur along the way. (Kids adore the giant T-Rex!)