This summer, Pinspiration has become our official Princess headquarters! Although the trendy DIY art studio on High Street offers an array of projects and classes for both adults and children, we know that the kiddos are the stars of our summer days. We assure you that a great escape from the heat is a craft-filled afternoon with some of the most adored Disney princesses.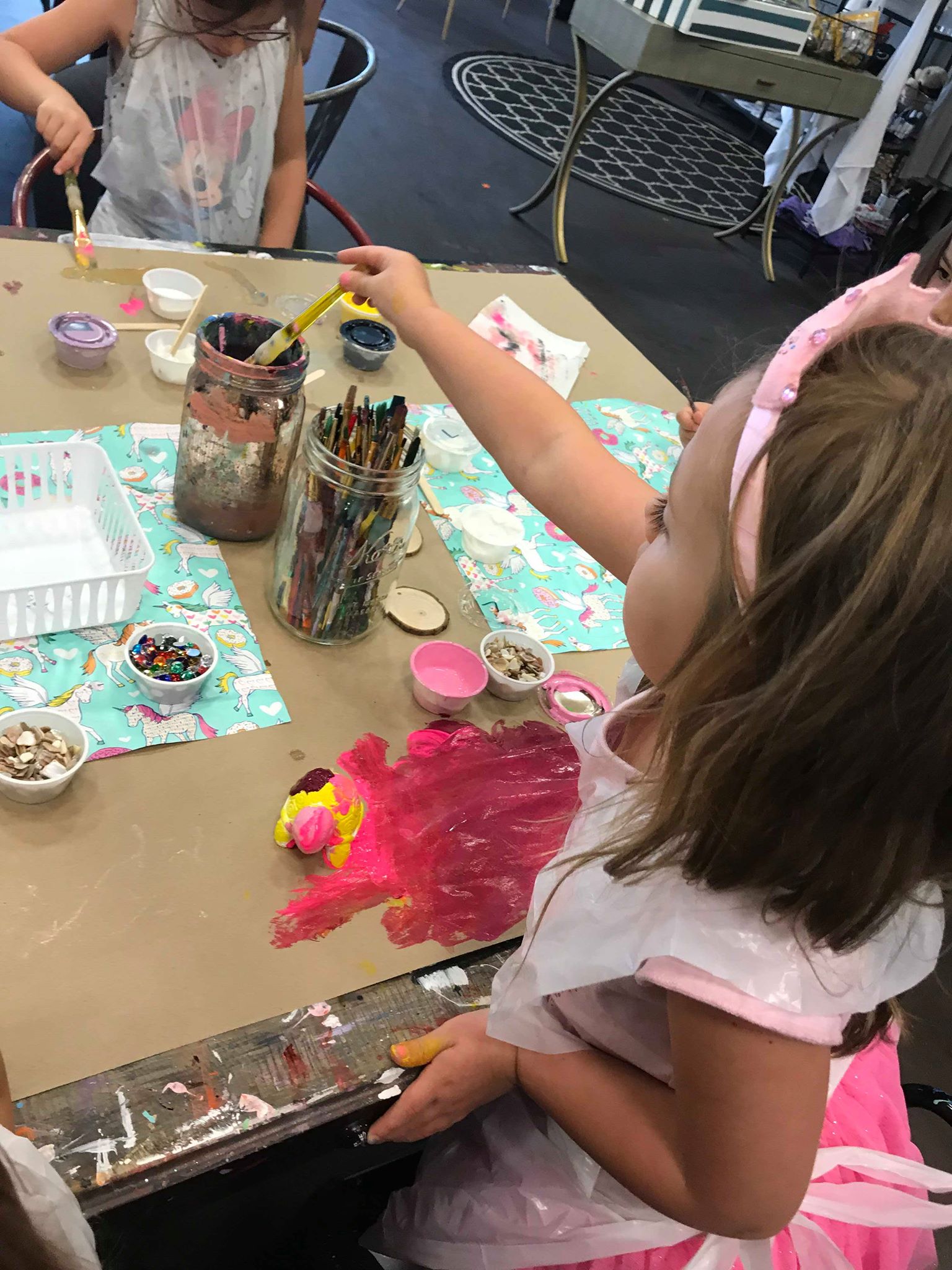 With the help of Once Upon a Tiara in Phoenix, each Friday from 1pm-3pm a different princess will be at Pinspiration for crafts, activities and photos. Children should be potty trained, however parents do stay on site during princess classes. Each class is $35. Tickets can be purchased HERE.
Friday, June 29 is officially Frozen Friday! Join Anna and Elsa for frozen themed face-painting, sister story time, theme games, coloring, autographs, pictures and crafting snowflake wands.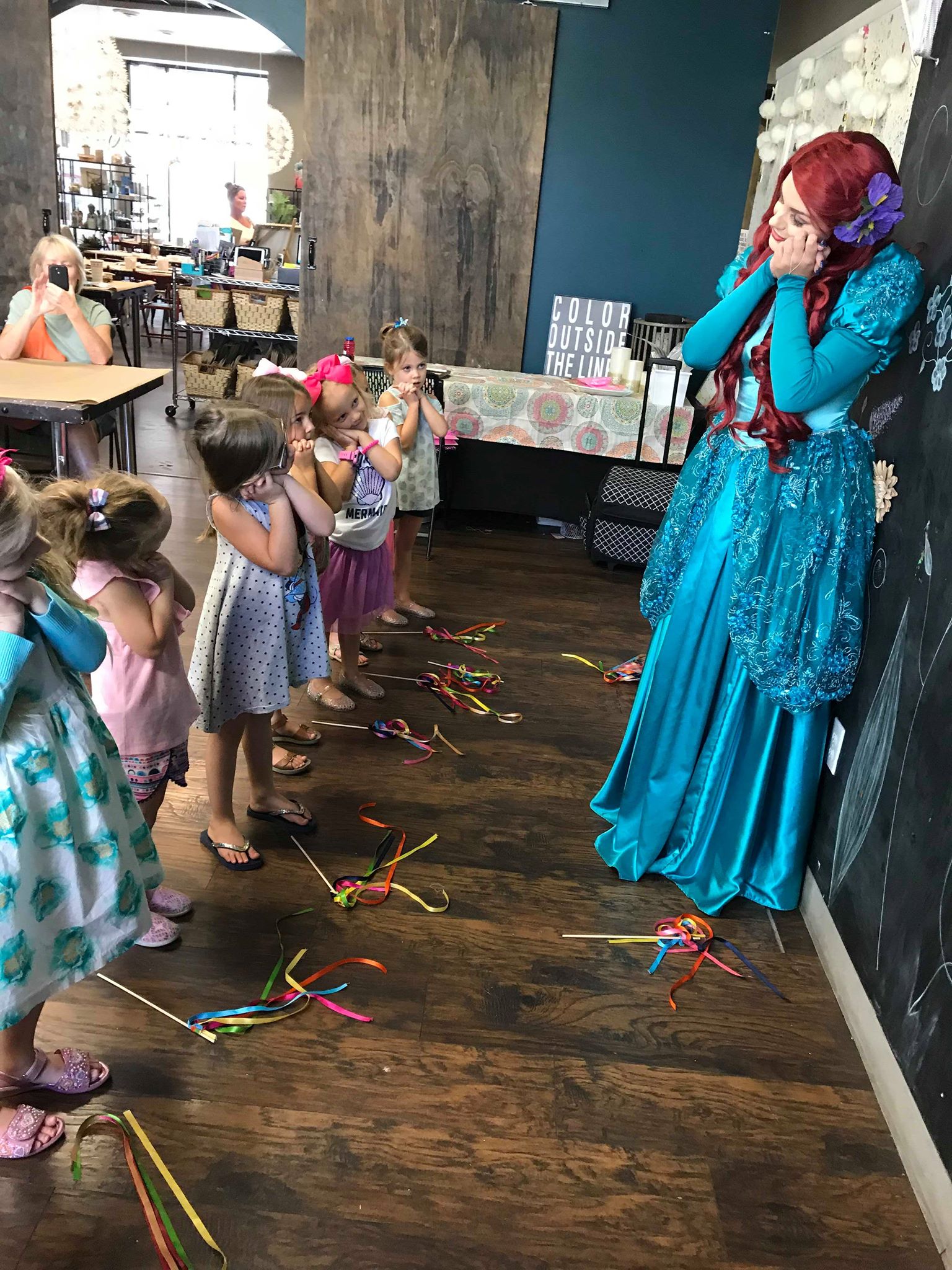 Our Time with The Little Mermaid:
Last week my daughter went to Pinspiration with some of her BFF's to meet Ariel. Two crafts, dancing and games were lead by the most infamous mermaid princess! Of course, all the girls had a blast and us moms sipped vino while daydreaming of a girls night at the Phoenix DIY studio.
About Pinspiration:
Pinspiration is a hip studio that provides customers access to a variety of high-quality art supplies, materials and tools in a clean, inviting and inspiring place to put it all together. At Pinspiration, you can create your own idea or choose from an array of ever-changing monthly project menus based on the most popular "pinned" social media projects and current craft trends. The venue includes a full-service beer/wine bar, a crafting/project room and Arizona's first splatter room, allowing children and adults to throw paint and capture amazing pictures. They also have a VIP party room, perfect for events like girl's night out, date nights, corporate events and birthday parties. Pinspiration is located at 5410 E. High Street, Ste 105, Phoenix. For more information including monthly project menus, visit www.pinspiration.com.