Striving to live a fishy life is totally on trend this year. In fact, we estimate that mermaid products have increased by at least 200% in 2017. Girls and boys of all ages want to achieve mermaid status, and they surely have outlets to achieve there dreams.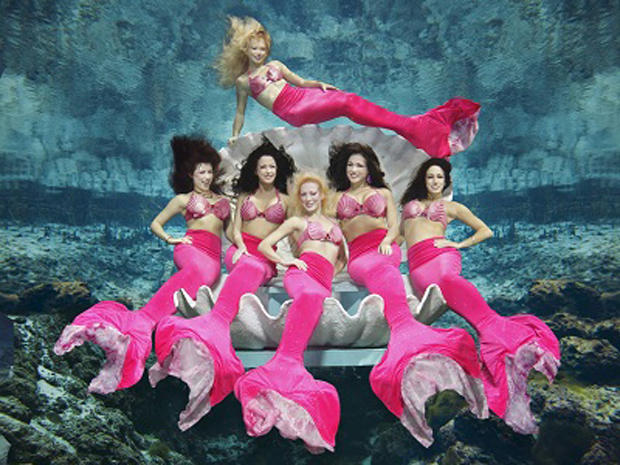 Here are our top picks on how you can live on land (and in water) in true mermaid fashion. Of course, they are all tested and approved by Ariel herself.
Mermaid Tails- Any mermaid - wannabe must start by obtaining a magical mermaid tail. Fin Fun has created a line of 100 percent swimmable mermaid tails made in an array of custom-printed fabrics. Each and every mermaid swim tail from Fin Fun is designed to help traverse the deep seas (or the backyard pool, if that's your style) just like all the most famous magical mermaids.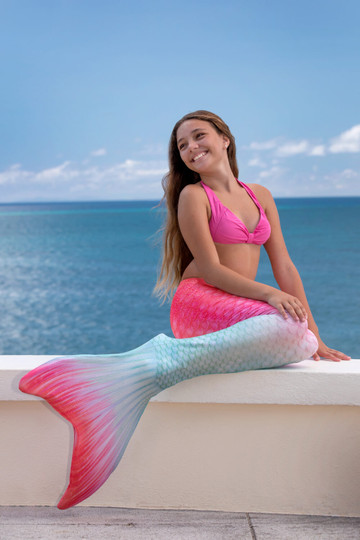 Mermaid Shampoo and Conditioner - Being am mermaid can wreak havoc on your hair! Think of summer swimming times one thousand! Luckily, Mermaid Shampoo and Conditioner gives hair all the vitamins and nutrition it needs to maintain healthy, luxurious hair with the fragrance of orange blossom flowers, coconut, ocean waves, warm sand and salt air.
Mermaid Sweatshirt - For those inconvenient times out of water, mermaid apparel is an absolute must! Our favorite by Life Clothing Co features "Swim with mermaids, ride a unicorn, and fly to the moon" on a vintage tissue jersey long sleeve shirt. This tee features an oversized loose fit with a crop silhouette, perfect for lounging on rocks.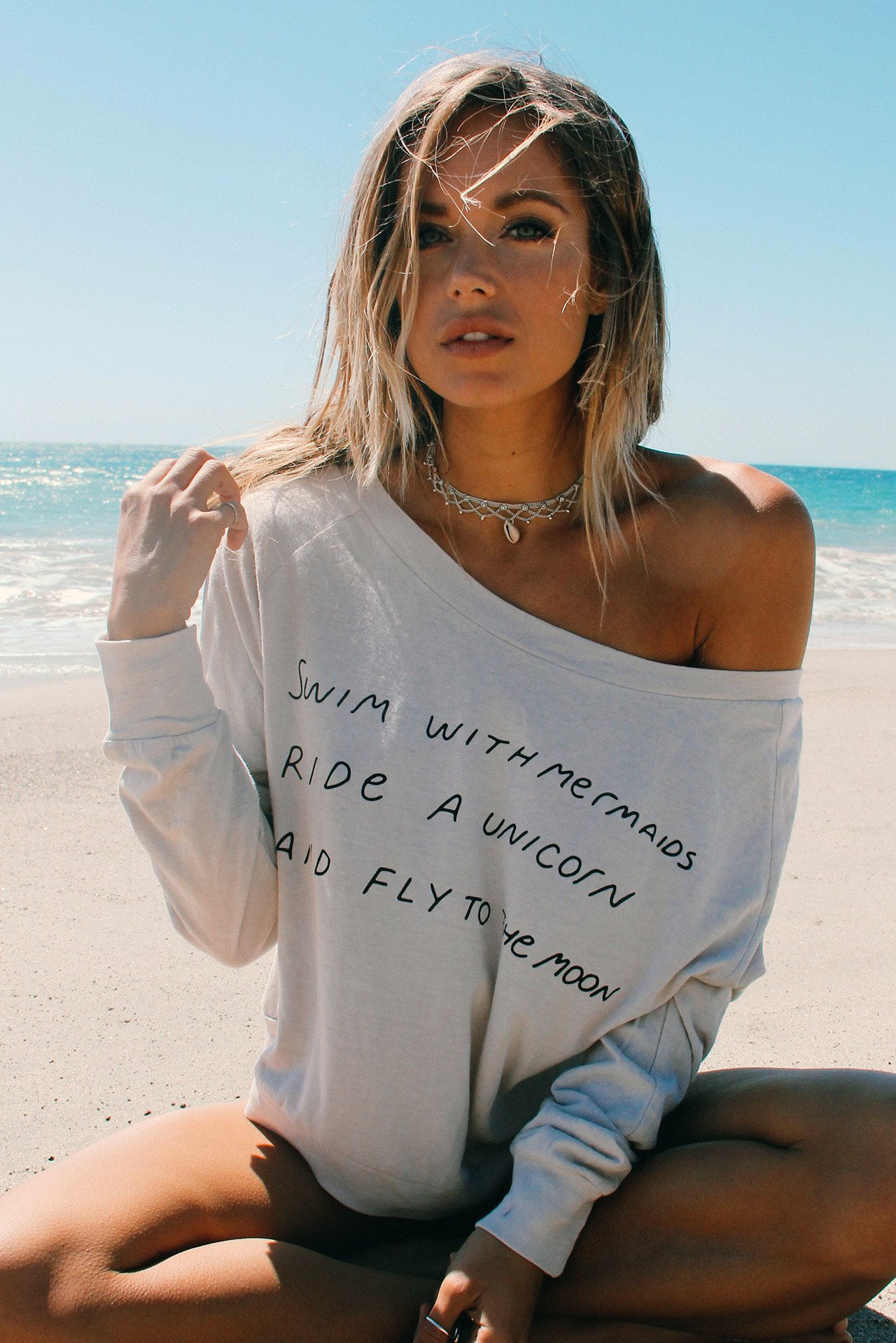 Giant Mermaid Tail Pool Float - BigMouth Inc created a 5 feet long mermaid raft! It's a big-time inflatable for time at the beach, pool, lake or river. Emerge from "under the sea" into the center opening, or just relax with a great book while you comb your hair with a plastic fork from the picnic table.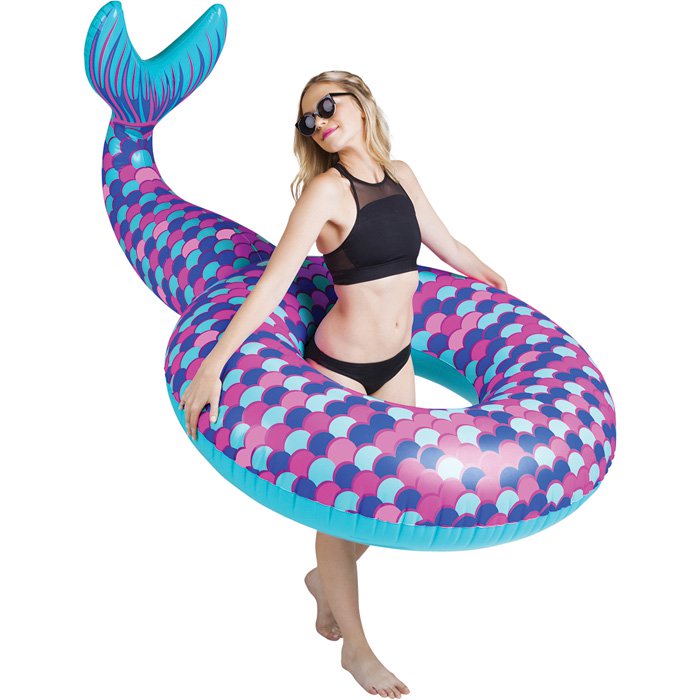 Mermaid School - Throughout the country, Mermaid School is actually a thing this year. Human swimmers—adults and kids alike—learn how to transform into shimmering, graceful mermaids with the help of artificial tails complete with colorful scales and broad, delicate fins. Before you can glide through the water, though, students have to learn how to swim with a fin.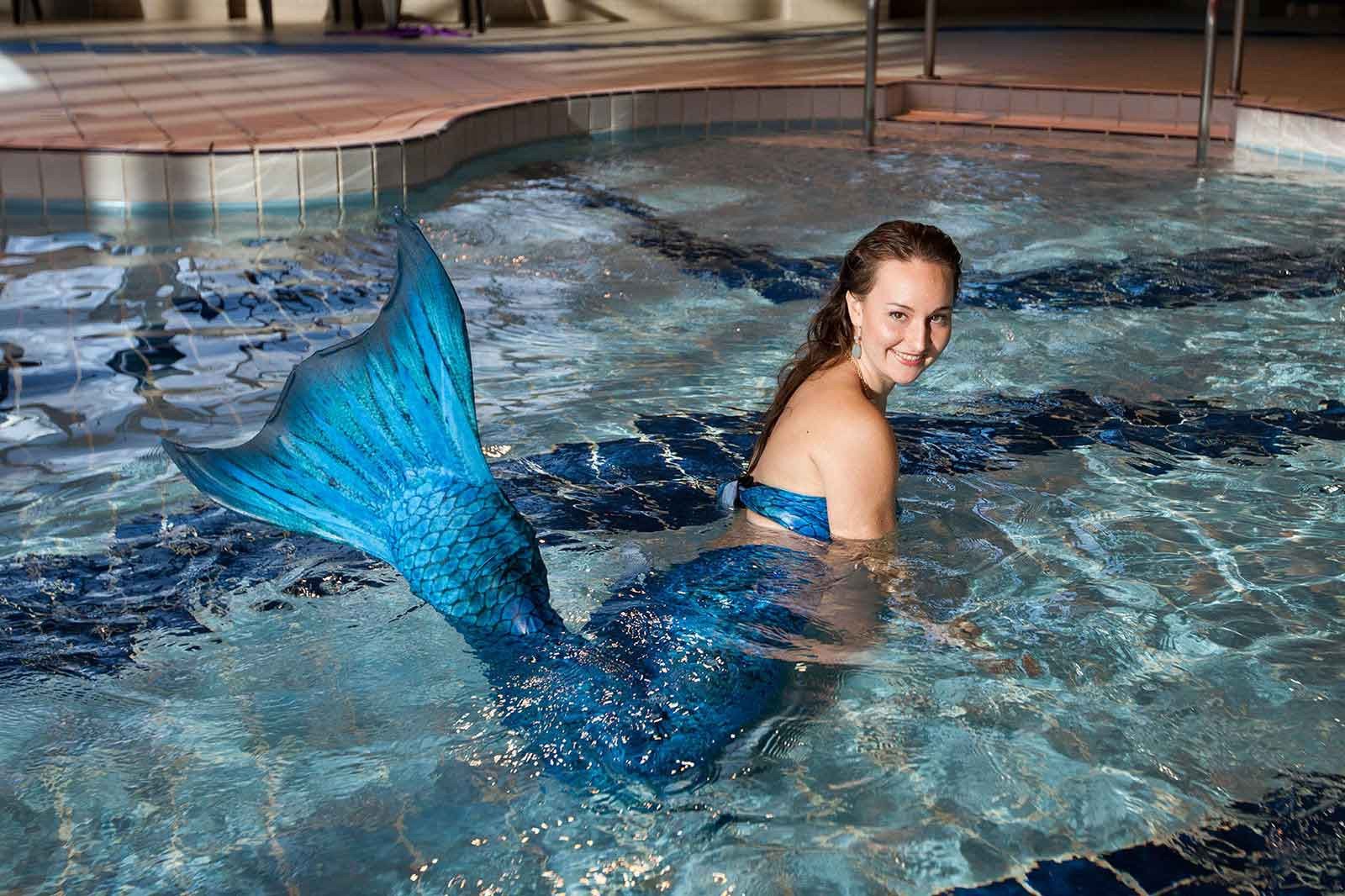 Until next time, swim on!