Page 2 of 2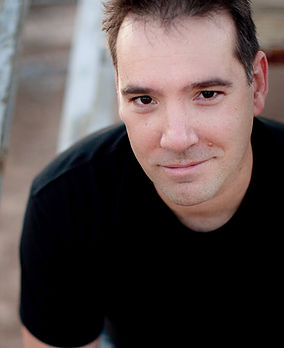 AFM: What were your inspirations behind the creation of the book?
RB: The book is inspired by the Rudolph TV special, a little Dr. Seuss, Elf and my kids, who demand new bedtime stories constantly. I ran out of books so had to start making up stuff. They are super-impatient and very critical. So, if they ask for more, then I know I'm on to something.
AFM: Why did you want to write a children's book?
RB: My kids asked me to tell them a story from last year about Christmas Steve, and I thought I should write this down. I started writing, it started rhyming.
AFM: How has your journey changed from being into radio to jumping into writing?
RB: The Johnjay & Rich radio show is everything; it's not changed as my first and foremost priority, but the show is a great way to help kids, and the book a fine way to reach out and give back.
AFM: What will proceeds from the book support?
RB: Proceeds will benefit www.LoveUpFoundation.org. It's the foundation Johnjay and I founded to help kids in foster care here in Arizona. The book is available at www.ChristmasSteve.org.
AFM: Do you plan on writing more books in the future?
RB: It's been a ton of work and very rewarding so yes…Christmas Steve will be back.
AFM: Do you have a personal life motto that you follow on a regular basis?
RB: Life is too short for bad headphones.