Rachel Roland is a mom on a mission - exploring beautiful Arizona (and beyond!) with her two little companions, Jeremiah and Sarah, in search of the best restaurants, attractions, and products for you and your children. See what she has in store for your family today!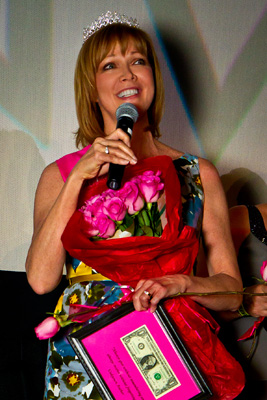 (photo credit Palmeri Creative)
On Thursday, May 10th, The Mom-e Club®, a networking and support organization for mom entrepreneurs in Arizona and California, named Dr. Susan Wilder, owner of Scottsdale-based LifeScape Premier, its 2012 Mom Entrepreneur of the Year. The Annual Mom Entrepreneur Celebration®, founded and hosted by mom entrepreneur Tisha Marie Pelletier, was held at the Ultra Luxe Lounge, an upscale movie theater in Scottsdale, and was attended by over 125 guests. Festivities included two catered networking receptions, vendors, silent auction, a 50/50 raffle and the highly acclaimed Mom Entrepreneur of the Year awards ceremony presented on the venue's big screen to benefit The Mom-e Club®. At the event's conclusion, Dr. Wilder was adorned with a tiara and hot pink sash and given a bouquet of pink roses and a crystal award.
"Wow! I am just so overwhelmed and honored to have won this fabulous award. All the finalists are such inspiring and amazing women and I have learned something from each of them," said Dr. Susan Wilder after being crowned this year's winner. "The Mom-e club provides such a unique and important support system for those of us compelled to take the challenging road of entrepreneurship while still trying to be the best Moms we can be. Thank you for all you do. On a side note, I can now take "win a tiara" off my bucket list, too!"
In addition, nine Valley mom entrepreneurs were recognized as this year's finalists including Bridges Conner with Get Organized with Bridges of Phoenix, Maria Wojtczak with DrivingMBA of Scottsdale, Kim Saks with the Brett Saks Foundation, Shauna Murphy with Alpha and Omega Financial Services, Dana Wright of Fancy Faces, Jami Lindberg with the Savvy Socialista of Chandler, Mary Metzger of Queen Creek, Kimberley Noe with Kimmie's Cakies of Ahwatukee and April McNeil Goff with Designer Cakes by April of Gilbert.
Dr. Susan Wilder exemplifies what it means to be a mom entrepreneur - even though she has experienced obstacles in raising a family and running a business, Dr. Wilder's video entry taught us that in order to get to where you want to be in life, you need to be willing to pick yourself back up and give thanks to those who helped make it happen.
"I'm very pleased to award her with this year's title of our 2012 Mom Entrepreneur of the Year. She truly is an inspiration to us all," said Tisha Marie Pelletier, founder of The Mom-e Club® and The Annual Mom Entrepreneur Celebration®.
To learn more about The Mom-e Club® and its annual event, please visit
www.mom-eclub.com
or contact Tisha at 480.570.2615 or Tisha@mom-eclub.com.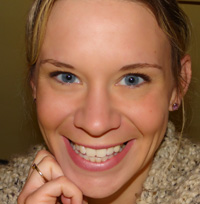 I'm Rachel - a mom, wife, and 'green' blogger at Small Steps On Our Journey. If you want me to come visit your place of business, have any questions on this article or suggestions for a future article, you can email me at rroland@azfoothills.com, or tweet me at @rachelroland, or connect with me on Facebook.