Rachel Roland is a mom on a mission - exploring beautiful Arizona (and beyond!) with her two little companions, Jeremiah and Sarah, in search of the best restaurants, attractions, and products for you and your children. See what she has in store for your family today!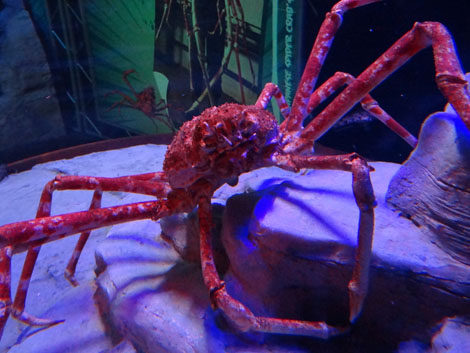 That photo is a little creepy, isn't it? Well, it's one of the many creatures you can get up close to at the Carlsbad Sea Life Aquarium, which is located on the Legoland theme park grounds. If you're already visiting Legoland, is a mere $15 more to purchase a 'park hopper' pass so you can also visit the Sea Life Aquarium. We made it our last stop after exploring Legoland, and even though all the adults were wiped out, the kids (as usual) had endless energy and loved seeing everything the Sea Life Aquarium had to offer.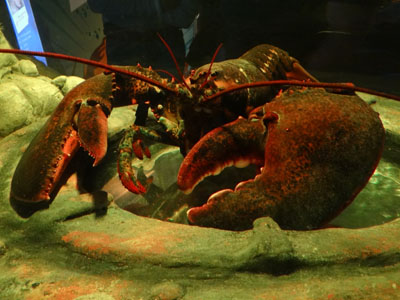 After a long day of walking around, all seeing this guy did was make me hungry! Honestly, though, I've never seen a lobster so big - have you? What are they feeding this guy? I think I got a bigger kick out of this monsterous lobster than my kids, though - they just didn't know what they were missing.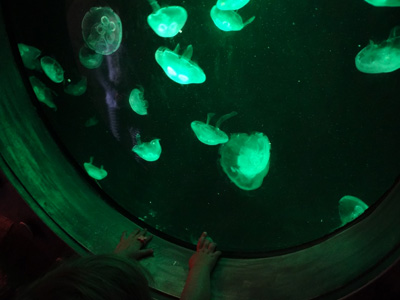 The Sea Life Aquarium has many interactive areas for kids to get closer and really experience aquatic life - these jellyfish were beautiful already, but then they had lights that changed color in the tank, which also changed the colors of the jellyfish.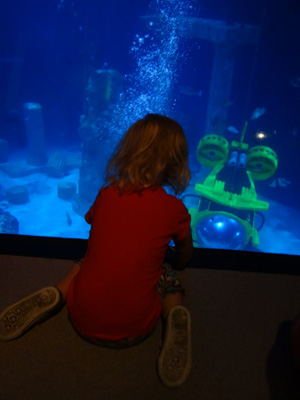 Because were at Legoland, there were all kinds of Lego figures in the tanks with the sea life. This particular area had a submarine as well as several 'divers' exploring thoughout the aquarium. As we walked through, you'd get glimpses of different angles of these scene - sometimes through small windows, sometimes through little tubes that only the kids were big enough to fit through. It was more than just walking through an aquarium - the kids had fun finding the various 'hidden' treasures that were just for them.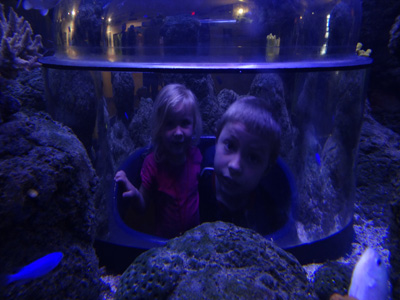 For instance, there are several places were kids can enter and be inside an aquarium. This is Sarah and my nephew, who was visiting from Washington. Naturally, these areas were in high demand so we had to move them along - but they loved looking at us through the water. If there were less people I would have gone in there myself to check out the view!
Tickets for just the Sea Life Aquarium are $20 for adults, and children and seniors are $15. As I mentioned before, if you're already visiting Legoland, you can add admission to the Sea Life Aquarium for $15 extra.
In addition to just seeing the sea life, there were 'touch tanks' where visitors can feel little sea creatures, as well as play areas and a scavenger hunt/quiz that you can complete for a prize. I think the Sea Life Aquarium was a great way to end our day at Legoland!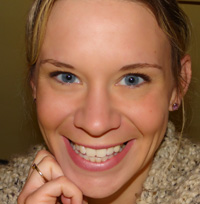 I'm Rachel - a mom, wife, and 'green' blogger at Small Steps On Our Journey. If you want me to come visit your place of business, have any questions on this article or suggestions for a future article, you can email me at rachel@smallstepsonourjourney.com or tweet me at @rachelroland.