Rachel Roland is a mom on a mission - exploring beautiful Arizona with her two little companions, Jeremiah and Sarah, in search of the best restaurants, attractions, and products for you and your children. See what she has in store for your family today!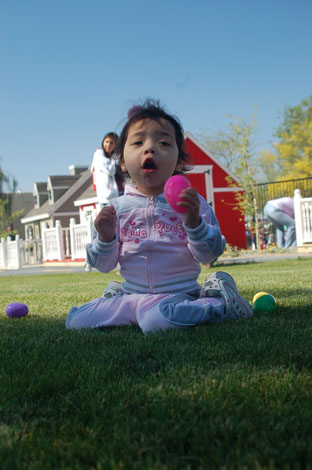 (All photos courtesy The Foundation for Blind Children)
In my short time as a parent, I've been to several massive egg hunts - you know the ones - where there are just loads of eggs flung throughout a field and kids go bonkers scooping up as many as they can at a time. They can be crazy and downright scary, if you're not careful. Not all egg hunts are like this, thankfully, and that's why it was so important to me to share this great cause and foundation with you for this Easter weekend. 
The Beeping Egg Hunt is put on by the Foundation for Blind Children - an organization with chapters in the East, West, and Central parts of the Valley. Their purpose is to serve as the go-to resource for visually impaired, blind, and those with multiple handicaps, as well as their families. The Beeping Egg Hunt is one way the Foundation for Blind Children is able to serve the visually impaired community.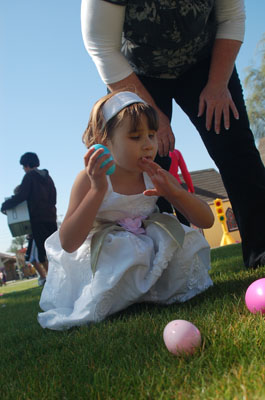 As you may have guessed, it's like a typical egg hunt - except the eggs in this case make a chirping sound to help guide children to their locations. Like any other egg hunt, it's broken down into age groups, and children ages infant through teenagers can participate.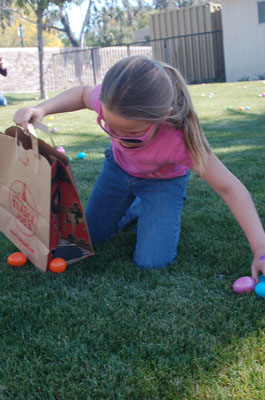 In addition to the egg hunt, there will be fun for the whole family with carnival games, art projects, and more!
The Beeping Egg Hunt takes place this Saturday, April 7th, at the Foundation for Blind Children, 1235 East Harmont Drive, in Phoenix. If you want to participate, please call 602-678-5806 to RSVP or email uwarden@seeitourway.org">uwarden@seeitourway.org with the number of children and their ages. The Spring Festival and Beeping Egg Hunt from from 9am-12pm. This has been a celebration for 20 years in the valley, and if you or someone you know could benefit, be sure to participate!
Have a beautiful and fun filled Easter weekend!
Join me next week as we go on holiday to Coronado Island!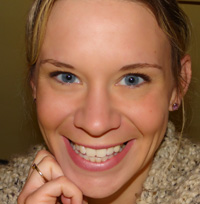 I'm Rachel - a mom, wife, and 'green' blogger at Small Steps On Our Journey. If you want me to come visit your place of business, have any questions on this article or suggestions for a future article, you can email me at rachel@smallstepsonourjourney.com or tweet me at @rachelroland.