Rachel Roland is a mom on a mission - exploring beautiful Arizona with her two little companions, Jeremiah and Sarah, in search of the best restaurants, attractions, and products for you and your children. See what she has in store for your family today!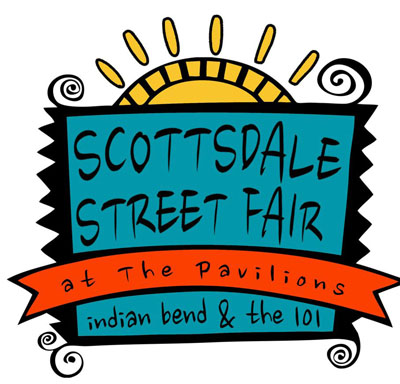 Have you heard of the Scottsdale Street Fair? It's a great place to go with your family, and takes place every Sunday through the end of May. For instance, this Sunday, their featured entertainer, guitar performer Lemo, is headlining the fair. The Starbight Foundation will be showing off some of their talent, as well as an opportunity to support the Arizona Greyhound Rescue, and even adopt a dog, if you're looking for a new special friend for your family!
However, something very fun and exciting is coming to the Scottsdale Street Fair on April 15th. (They are closed April 8th for Easter). On April 15th, Arizona's Got Talent will be holding auditions for young people, ages 9-19. The auditions will benefit the Starbright Foundation to promote their 2nd annual teen fest in July. If your child likes to sing, dance, plays a musical instrument or anything else, you should definitely come out to the Fair and have them audition. As you can see, Sarah loves to sing, but she's just too young.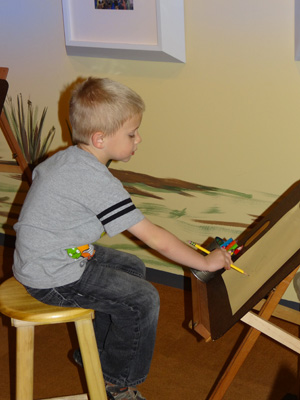 Jeremiah's a bit of an artist, and also is a mean break dancer. (No joke!) But again, too young. Don't let this opportunity pass you (or your child) by!
There's so much to do at the Street Fair! It's an outdoor event that's family friendly - there's fine arts, crafts like sculptures, jewelry, and other novilties. In addition, there's great food, cooking demonstrations, street performers, and lots of family friendly fun.
Now, I'm sure you're wondering - WHERE to find all this great stuff? Here's the details!
Every Sunday through the end of May (Closed for Easter Sunday)
10:00 AM – 4:00 PM
The Pavilions at Talking Stick
9715 East Indian Bend Road
Scottsdale, AZ 85250
Come down to the Scottsdale Street Fair and spend some fun time with your family!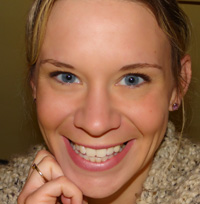 I'm Rachel - a mom, wife, and 'green' blogger at Small Steps On Our Journey. If you want me to come visit your place of business, have any questions on this article or suggestions for a future article, you can email me at rachel@smallstepsonourjourney.com or tweet me at @rachelroland.