Rachel Roland is a mom on a mission - exploring beautiful Arizona with her two little companions, Jeremiah and Sarah, in search of the best restaurants, attractions, and products for you and your children. See what she has in store for your family today!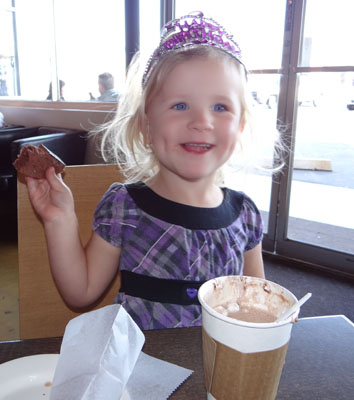 Yesterday, my sweet girl Sarah celebrated her third birthday, and as is our tradition, the birthday girl was in charge of our day's activities. We stayed as local as possible for all her requests! Our first stop was Mama Java's, a laid back, hip coffeehouse in the Arcadia area. Sarah had hot chocolate and a chocolate mint biscotti. Mama Java's is a great place to hang out - they actually have a couple of small toys there that the kids love to play with, so I was able to sip my Americano (the best in Phoenix!) and enjoy our time together.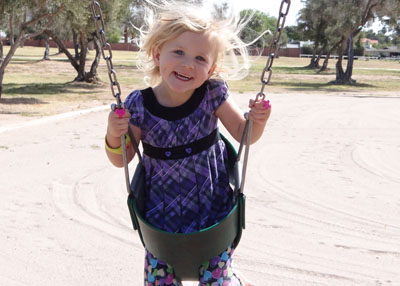 Sarah's requests were not too outlandish - our next stop was the neighborhood park. I indulged her request for the baby swing - after all, she won't be able to fit in them much longer! The kids had a great time running and playing, of course.
Next, we went to Smarty Pants Consignment to see if we could find a princess dress for Sarah's upcoming Princess-themed birthday party. If you haven't shopped at a consignment or second-hand store for your kids, I HIGHLY encourage it. My kids are both pretty rough on their clothes and toys - Sarah moreso than Jeremiah - and I can't tell you how much I cringe when one of them inevitably stains a brand-new shirt or breaks a brand new toy. By shopping second hand, not only are you being 'green,' you're also saving money (for shopping for you!!), and when something is stained or broken, it's not as painful.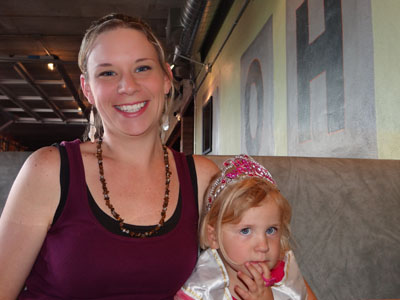 Sarah also chose where we had dinner, and she choose O.H.S.O. Eatery for dinner. I'm not sure why - I think she loves the kids menu as well as saying the name. We had a fun (and delicious) family dinner together and then headed home for the big finale....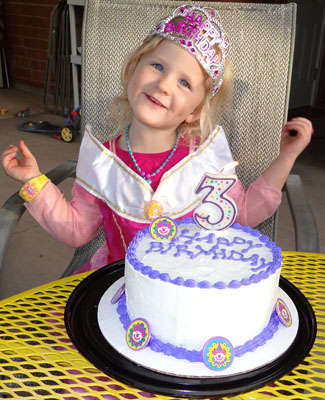 CAKE! But this is not just any cake. This is an ice cream cake from the best ice cream shop in Phoenix - Scooptacular. It's a bit out of the way in Laveen, but it's completley worth it. All the ice cream is made in store - and you can have a custom ice cream cake made or buy one that's premade.
We love celebrating birthdays this way - how do you celebrate?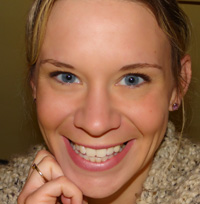 I'm Rachel - a mom, wife, and 'green' blogger at Small Steps On Our Journey. If you want me to come visit your place of business, have any questions on this article or suggestions for a future article, you can email me at rachel@smallstepsonourjourney.com or tweet me at @rachelroland.