Rachel Roland is a mom on a mission - exploring beautiful Arizona with her two little companions, Jeremiah and Sarah, in search of the best restaurants, attractions, and products for you and your children. See what she has in store for your family today!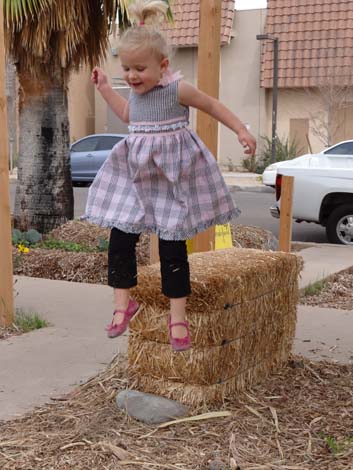 If you were watching the Channel 12 news last night at 6pm, you may have seen a familiar face - yours truly! I was invited to interview with Brahm Resnik about an event I'm planning, called a "Cash Mob." I wanted to share this event (and the spirit behind it) with my fantastic Arizona Foothills readers, too!
First, let me say that interviewing on television was nerve-wracking...and in addition to not just being nervous about it, I actually rear-ended someone with my husband's very nice car on the way to the interview. This caused me to be slightly late, and even more frazzled than usual! However, the people at Channel 12 were incredibly nice and professional, and I was thankful I had the chance to work with them.
What is a Cash Mob? It might sound slightly ominous, but I assure you, it's not. It's simply people who choose to spend their money at a specific business at a certain time - and the aim is to support locally owned businesses. The photos in this article are from my first Cash Mob, at Roosevelt Row, in January of this year.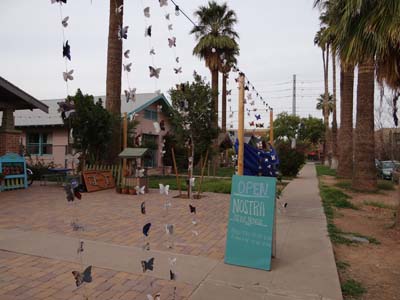 The next Cash Mob is planned for this Saturday, March 24th. The location is the Melrose District, which is on 7th Avenue between Indian School and Campbell. The stores there are amazing and funky and I'm positive you'll find somewhere fantastic to shop. There are several home stores (Fig's Home and Garden and Paris Envy), along with an upscale 2nd hand store (Flo's on 7th) and several places to eat and grab a drink.
The spirit behind a Cash Mob is to essentially push a lot of revenue into local businesses at one time. It is not to overwhelm them - which is why you can show up anytime on Saturday and say you're a part of the 'mob.' The last thing we want to do, as consumers, is truly mob a store or restaurant to the point of the owner not being able to run it effectively.
As a parent, I think it's important to show our children how vital spending money at local businesses is to our economy. They might not understand the specifics (like when you spend $100 locally, $73 stays local - $100 to non-local? $43 stays local), but kids can understand that spending money in your neighborhood tends to stay in your neighborhood!
If you've never been to this part of Phoenix, I encourage you to come out on Saturday! I'll be there after 1:30pm to do a little shopping, and I hope to see you there! (If you want to read more about it, you can check out my blog post - Phoenix Cash Mob #2) There are also loads of great locally owned businesses right here on azfoothills.com - check out any of the "Best of" categories and you'll find plenty of places to shop and support!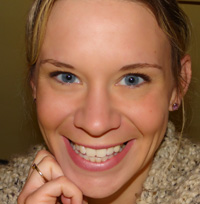 I'm Rachel - a mom, wife, and 'green' blogger at Small Steps On Our Journey. If you want me to come visit your place of business, have any questions on this article or suggestions for a future article, you can email me at rachel@smallstepsonourjourney.com or tweet me at @rachelroland.