Rachel Roland is a mom on a mission - exploring the Valley with her two little companions in search of the best restaurants, attractions, and products for you and your children. See what she has in store for your family today!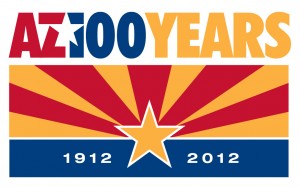 There are so many great things to do around Arizona this weekend (2/10-2/12/12) with your family! Here are some of my favorites:
Schnepf Farms Annual Peach Festival is in full swing! We've visited several times and always had a great time - there is a great play area, a train ride, a hay ride, and of course, PEACHES! Visit them at 24810 Rittenhouse Rd, Queen Creek. Admission is free, train rides are $2.
Looking for Snow? Then head up north to Flagstaff for Winterfest. New this year is the Dew Downtown Flagstaff Ski and Snowboard Festival - a family friendly event where the streets become the snowboarding and skiing areas for ALL AGES! It sounds like a blast! This event is held all over Flagstaff,with the Dew Downtown Festival being held on San Francisco Street.
Are your kids fascinated by tractors? I know mine are - and this Saturday and Sunday, you can head to Glendale's Suharo Ranch Park for the 22nd Annual Antique Tractor and Engine Show! Admission is $5, with children 5 & under free. The park is located at: 9802 N. 59th Ave in Glendale.
2012 is a big year for Arizona - we're turning 100!! Help celebrate the Centennial with a celebration in downtown Phoenix this weekend with the Arizona Best Fest. This free celebration runs Saturday February 11th from 12-10pm and Sunday February 12th 12-6pm. There will be a family fun zone, food, music, arts & crafts, and educational opportunities. Celebrate Arizona's 100th birthday at the Arizona State Capitol Mall (Centennial Way, between 8th and 17th Avenues.)
Are you getting excited for baseball season? Check out the D-Backs Fan Fest on Saturday, February 11th from 11am-3pm at Chase Field (401 E. Jefferson St, Phoenix). This is a free event where you can talk to players, coaches, get autographs for a $5 donation, and even participate in an interactive scavenger hunt via Twitter - sounds like my kind of scavenger hunt!!
I haven't forgotten about you, Tucson! There's also a Centennial celebration this weekend, February 10th-12th, in downtown Tucson. (17 West Congress Street). You can enjoy concerts, rides, FIREWORKS, historical re-enactments, and more!
Get out and have some fun with the family this weekend - this beautiful weather will be gone before long!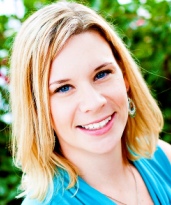 I'm Rachel - a mom, wife, and 'green' blogger at Small Steps On Our Journey. If you want me to come visit your place of business, have any questions on this article or suggestions for a future article, you can email me at rachel@smallstepsonourjourney.com or tweet me at @rachelroland.