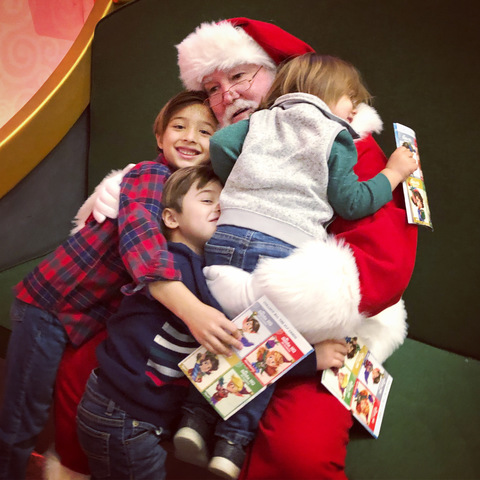 When I was a little girl, I had major Christmas envy. Sure, I got eight nights of Hanukkah and plenty of gifts, but I always craved that Christmasy feeling- a tree, lights... and Santa. Ah yes, Santa. That was the big one. But my parents were apparently onto me.
Every year, I put out cookies and milk, and every year, I wrote Santa a little note asking for one gift to help me best believe he was real. And ever year, I believed, for Santa ate my cookies, drank my milk, left me a gift, and wrote me a note stating his annual: "Santa loves all kids."
Fast forward to now... I'm a boy mom times three. We celebrate both holidays, and I love embracing the season of pure magic. In fact, I never cease to tear up each and every year my kids catch sight of Santa. They light up. And it warms my heart.
I'm all about creating annual traditions- one of which, is visiting Santa at Scottsdale Fashion Square. However, it's not your cliche one-and-done picture spot- it's a full on expeirence spearheaded by HGTV (I know, right?!!).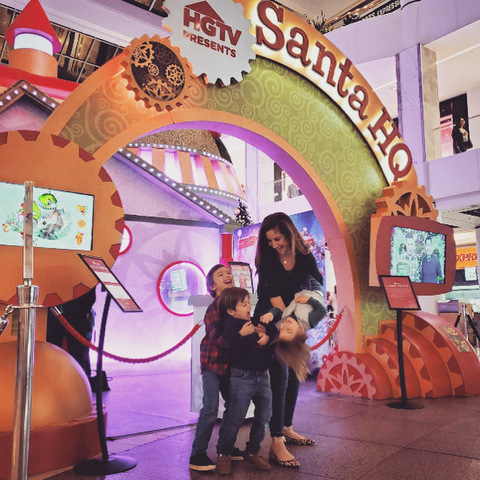 HGTV's Santa HQ is a family-friendly interactive experience kicking off with your kids (hopefully) making the "nice list." (Watch our video HERE) There's also an Elf Academy where you can create customized Elf-IDs and Santa's Observatory where kids can play with an array of gadgets and tablets. My favorite part, however, is the excitement leading up to Santa, and that every family has their own special time with jolly old St. Nick. The photographer takes plenty of pics and then you get to choose your favorite (gone are the days when "they" choose the pics for you). And depending on photo package, you can get all digital files.
My boys were giddy in excitement running through the HQ and showering Santa with hugs. We even got a decent Santa photo, which is always 50-50 given some hesitance from my baby. And I must admit, I jumped in a photo too- to this day, I'll never pass up a photo opp with the wonderful Mr. Claus.
Nadine Bubeck is a TV personality, fashion designer, author, blogger, and Scottsdale-based blessed boy mom.