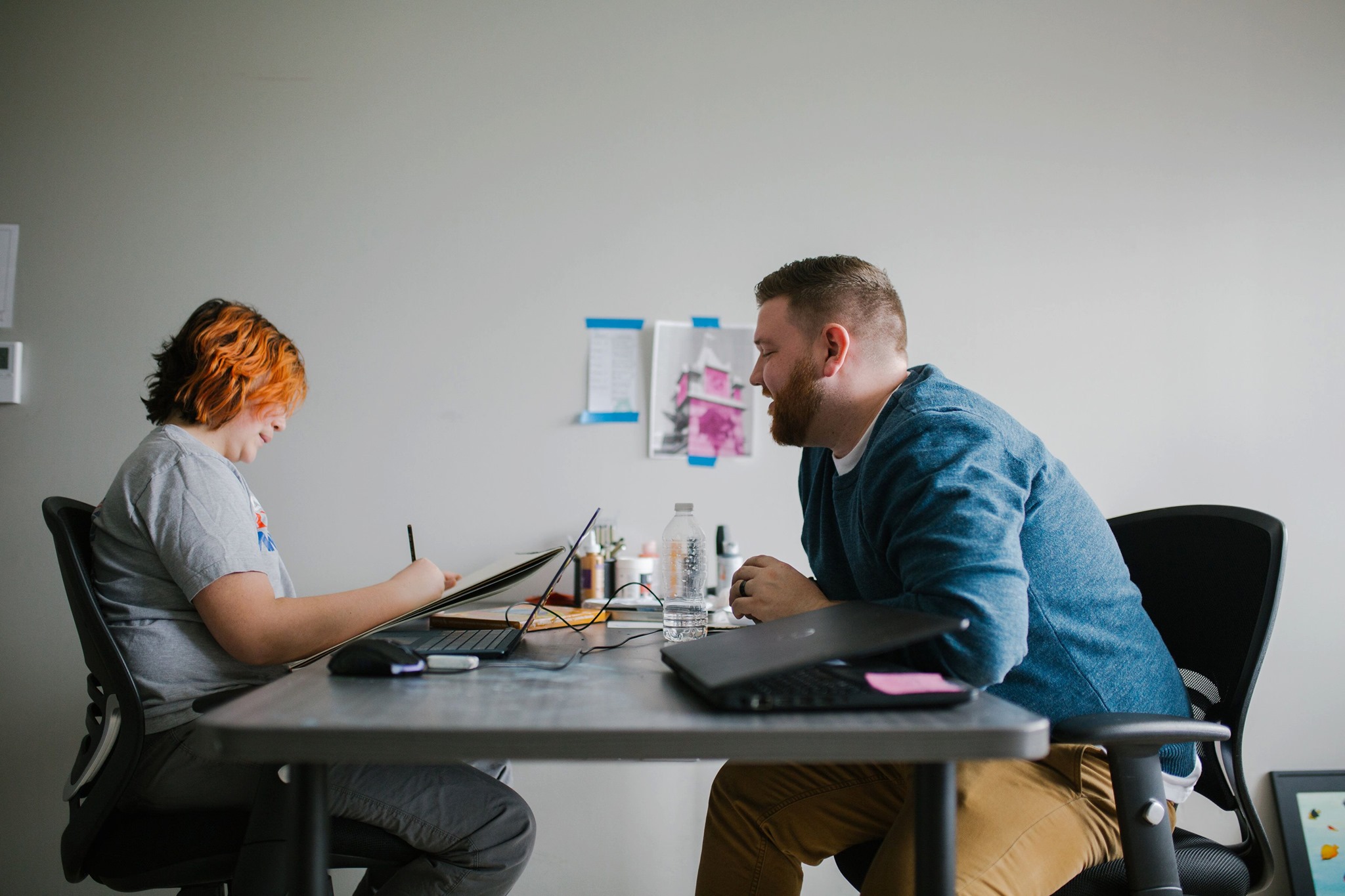 From public to charter schools, the Valley is brimming with a variety of learning institutions. Educational resources and opportunities are growing in hopes of making sure that every student's needs are heard and cared for. At Fusion Academy in Scottsdale, teachers and faculty are taking a unique approach toward learning with their customizable, one-on-one teacher to student environment. Fusion Academy is adored nationwide by students, parents and teachers alike. From Arizona, which just opened its first campus in Scottsdale, to Illinois, Fusion has campuses in over 15 states. They offer middle school and high school courses, as well as classes based around musical expression and healthy habits. If you or your child is looking for that extra bit of attention, or perhaps a personalized schedule, Fusion Academy could be the next step. AZ Foothills got in touch with Patrick Thompson, the head of Fusion Academy in Scottsdale, to learn more about its specialized offerings.
Thompson says it is beneficial for students to learn in a one-on-one environment, as it is common to get lost within the traditional school model. "We are open 7:30 a.m. to 7:30 p.m., so we can customize schedules for just about anyone." Over 250 courses are offered at Fusion Academy. The courses are built to meet any student's needs, "if you're an auditory learner, you could sing or do something auditory for your final. We know every child doesn't learn the same."
Thompson hopes to spread the word about Fusion Academy to students and their parents in the Valley to familiarize them with a new way to learn, other than the conventional academic model. From bullying to anxiety, many parents feel that they are out of options for their children. Fusion Academy gives any and all students the opportunity to learn and graduate at their own pace. "Success is more subjective than anything. Success for one student could be just graduating, but success for another student could be getting into a top college." Thompson asks each family what their future goal is and forms a personalized curriculum around those needs and wishes.
To learn more about Fusion Academy's unique programs and environment, visit its website or attend an upcoming coffee chat.