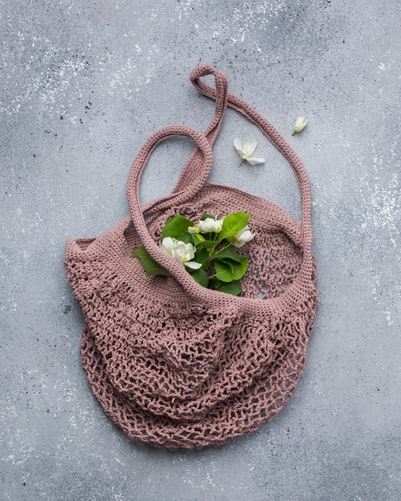 Accessorizing for fall is often neglected in the desert, especially when "winter" seems to last a mere month. There is always that awkward period of time, around late September to mid-November, when Arizonians can dress for summer heat waves one day, and for a full-blown winter monsoon the next. Shopping becomes a drag as you constantly ask yourself, "Is it still too early to buy this winter coat?" or "Will this scarf remain stylish when temperatures eventually decide to drop?" I have picked up many style skills while growing up in Arizona and dressing for its confusing weather patterns. Luckily, us desert dwellers can still pretend we have four seasons thanks to some thoughtfully selected fall accessories.
Monograms/Logos
This accessory trend was the style surge of 2019. Hot for summer and now staying cool into fall, the concept of personalization and character swept consumers right off of their feet. Personalize your very own necklaces, hair clips, phone cases and more. Customers can select from their favorite font, colors and overall style depending on where they shop from. Choose warmer colors and thicker fonts for the perfect autumn accessory seen frequently throughout New York Fashion Week.
Oversized bags and totes
Broad and playful seem to be the major handbag theme of fall 2019. Large shapes and styles complement the cooler temperatures, and frame enough room to cram a jacket inside. Pair your spacious sidekick with a statement heel for a balanced visage. You've probably also noticed a nostalgic offering of floppy fish net totes, or those adorable bags made entirely out of beads. Reinvented retro is literally dominating the current fashion movement. Are you feeling funky for fall? Try stepping up your favorite crossbody or tote purse with a detailed carrying strap.
Wide-Brimmed Hats
Hats are truly a perfect accessory, especially when you live in the Grand Canyon State. Dress an outfit up or down with their extreme versatility and style. Making a great revival in 2019, the wide-brimmed hat is back and better than ever. Best paired with a maxi skirt and T-shirt or staple jeans and fun blouse, a wide-brimmed hat will channel all of you inner autumn vibes. Opt for a taupe colored felt hat or even black wool with embroidered detailing, like this one. Represent Arizona and its southwestern flair with a wide brimmed hat this fall.
Booties
Booties are a beloved staple among the lady residents of Arizona. It's mostly too hot for fuzzy Ugg boots, but can reach temperatures too cold for open toes. Booties are the ideal happy medium shoe. Most booties are thin and rise up just past the ankle, posing as a comfortable choice for any weather situation. Check out a simple black pair that will style nicely with every outfit, or dress it up for work or a dinner date with these. If you're looking to fully embrace the desert ambience of Arizona, as well as one of the most sought after trends of the moment, slip into your preferred pair of cowboy boots.