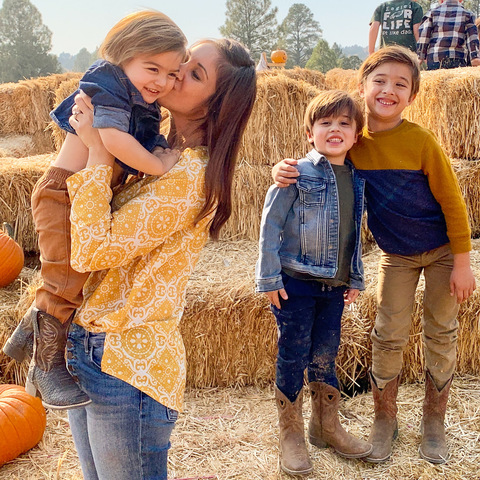 I love October. It's my favorite month. Everyone is over the summer heat, and the warmth of fall fills store shelves. I like orange. And gold. And anything that has to do with pumpkins. And I like that it's the start of- to me- the best time of the year: the season of gratitude.
Doing the whole pumpkin patch thing with my boys is always a big deal. Like most families, I tend to make an event out of it, and strive for those perfect insta-pics with cliché captions such as: my little pumpkins. It's just an obligatory part of motherhood, right?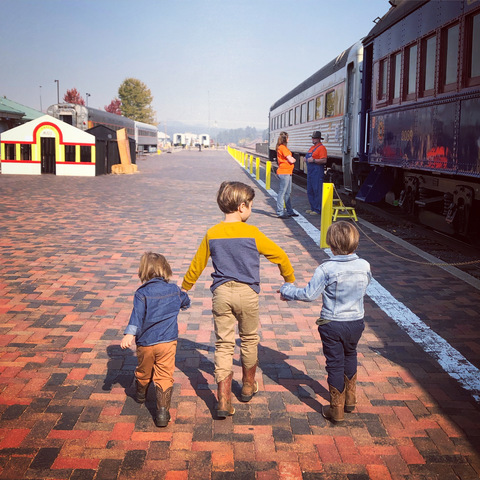 This year, we did something different. I have three boys and my middle son (Zaza) is obsessed with trains. Like seriously. So clearly, I was intrigued when I came across the Pumpkin Train via the Grand Canyon Railway in Williams, about 30 minutes from Flagstaff. Yes, I did what any other mom of three boys under 6 would do… reserved some spots, packed the car, and opted for one-night getaway to get in the Halloween spirit.
The train, most commonly known for its Polar Express experience, was decked for fall. The station is out of a movie, totally picturesque and adorable. We boarded the blue "B" car as the boys peered out the window, while spooky music played in the background. About 20 minutes later, we arrived at what we dubbed a secret, magical pumpkin patch and the boys went wild. Literally. They were in pumpkin heaven, playing on hay, and deciding on the most perfect pumpkin to bring home. Oh, and I got my Instagram-worthy photos.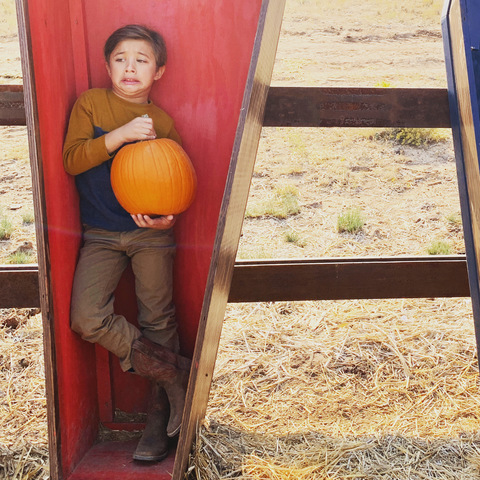 When we got back to the station, my fearless oldest son braved the "haunted engine," a walk-through stocked with spooks. Each Autumn, the double-length Colorado Shiver mysteriously finds its way to the railyard...
I didn't want our fall escape to end, so we spent the night at Little America Flagstaff. Located just outside of Williams, lies the most adorable property ever, and incredibly ideal for families.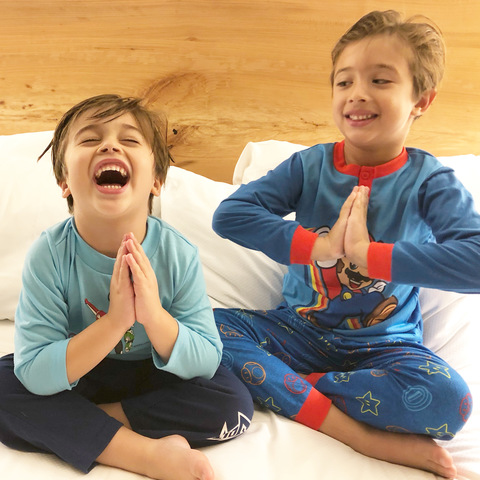 We packed into the cozy accommodations- a spacious bathroom, comfy bed and lovely, lush views. Since we had been going all day, we ordered room service for dinner, passed out, and awoke to the most beautiful, brisk morning. We decided to explore the "foresty" grounds and the kids went crazy when they saw a full-on playground. (Seriously, why doesn't every family hotel have a playground?!?!) There were also easy walking paths we "hiked," truly escaping our normal routine. With a heated pool and hot tub, there's really nothing Little America lacks.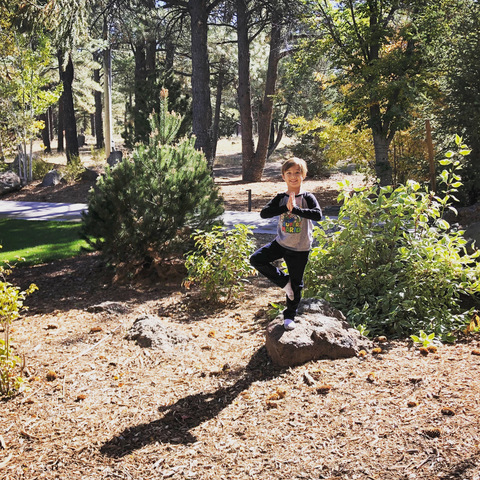 An awesome start to autumn, pumpkins and all.
Nadine Bubeck is a TV personality, fashion designer, author, blogger, and Scottsdale-based blessed boy mom.