It is Back to School Season, and women around the Valley are celebrating! Whether sending your little ones off to their first day of school or dusting off your laptop and heading back to campus, the start of fall is always associated with rejuvenation.
This season, we are looking at trends in skincare! Denise Walsh, aka The Beauty Boss RN, is a Certified Aesthetic Nurse located in Tempe, AZ. She has a personal mantra, "Embrace your natural beauty and the confidence that comes with it." Her practice emphasizes a holistic approach that focuses on balanced skincare treatments that are aesthetically pleasing and ultra safe.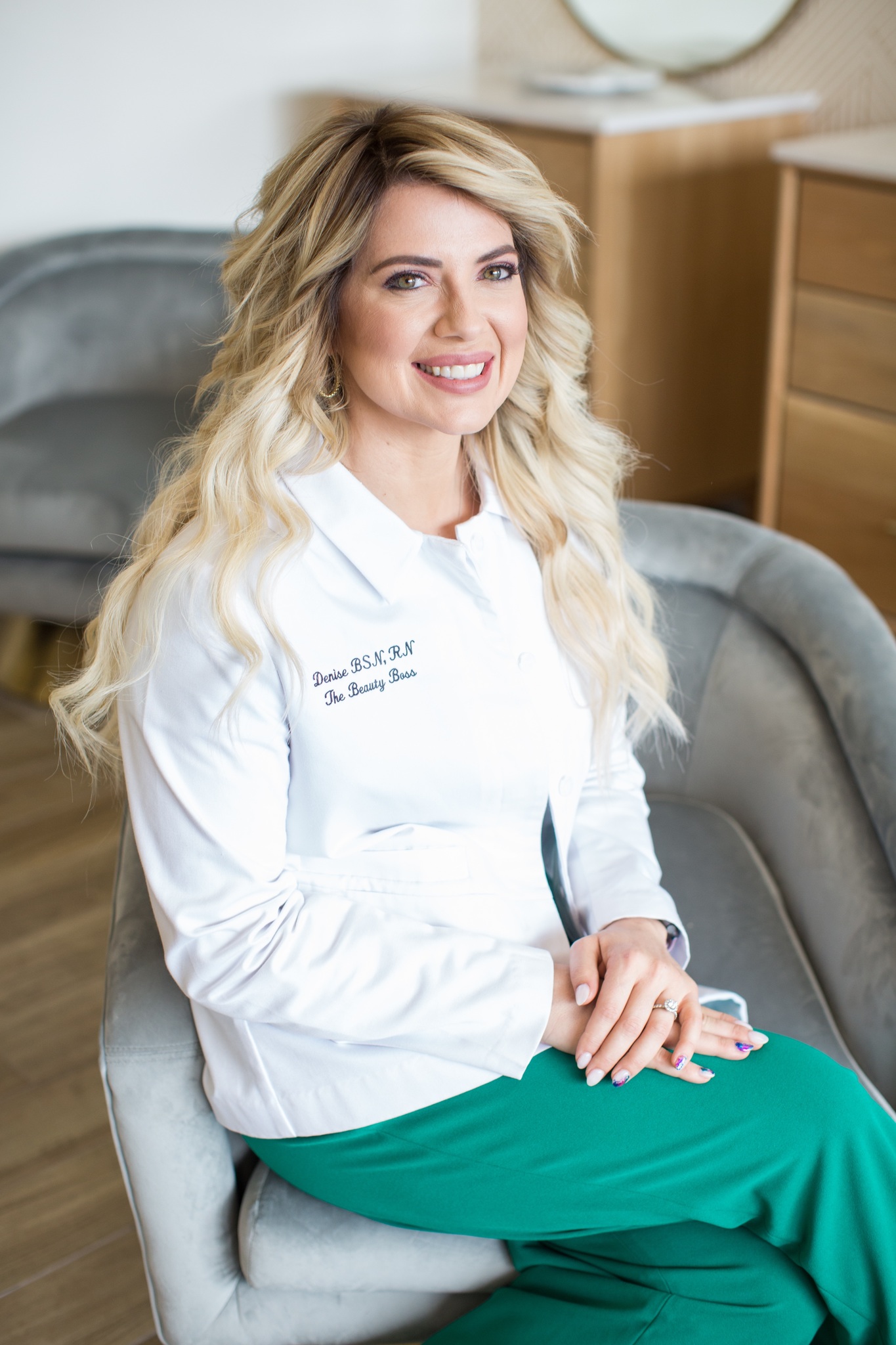 The Beauty Boss explains, "Often people think of confidence as something that the lucky few are born with and the rest are left wishing for. Not true. Confidence is not a fixed attribute; it's the outcome of the thoughts we think and the actions we take. No more; no less. It is not based on your actual ability to succeed at a task but your belief in your ability to succeed."
Skin Treatments by The Beauty Boss
"I love to help people feel great about how they look, so I create custom treatments for all stages in life," says The Beauty Boss RN. Of course, she offers free consultations to ensure she knows your skin and you feel good about your skincare appointment. Denise has advanced expertise in Botox, Derma Fillers, Microneedling, Dermalinfusion, and Dermaplaning. Her favorite treatment that offers incredible results is Platelet Rich Plasma (PRP.)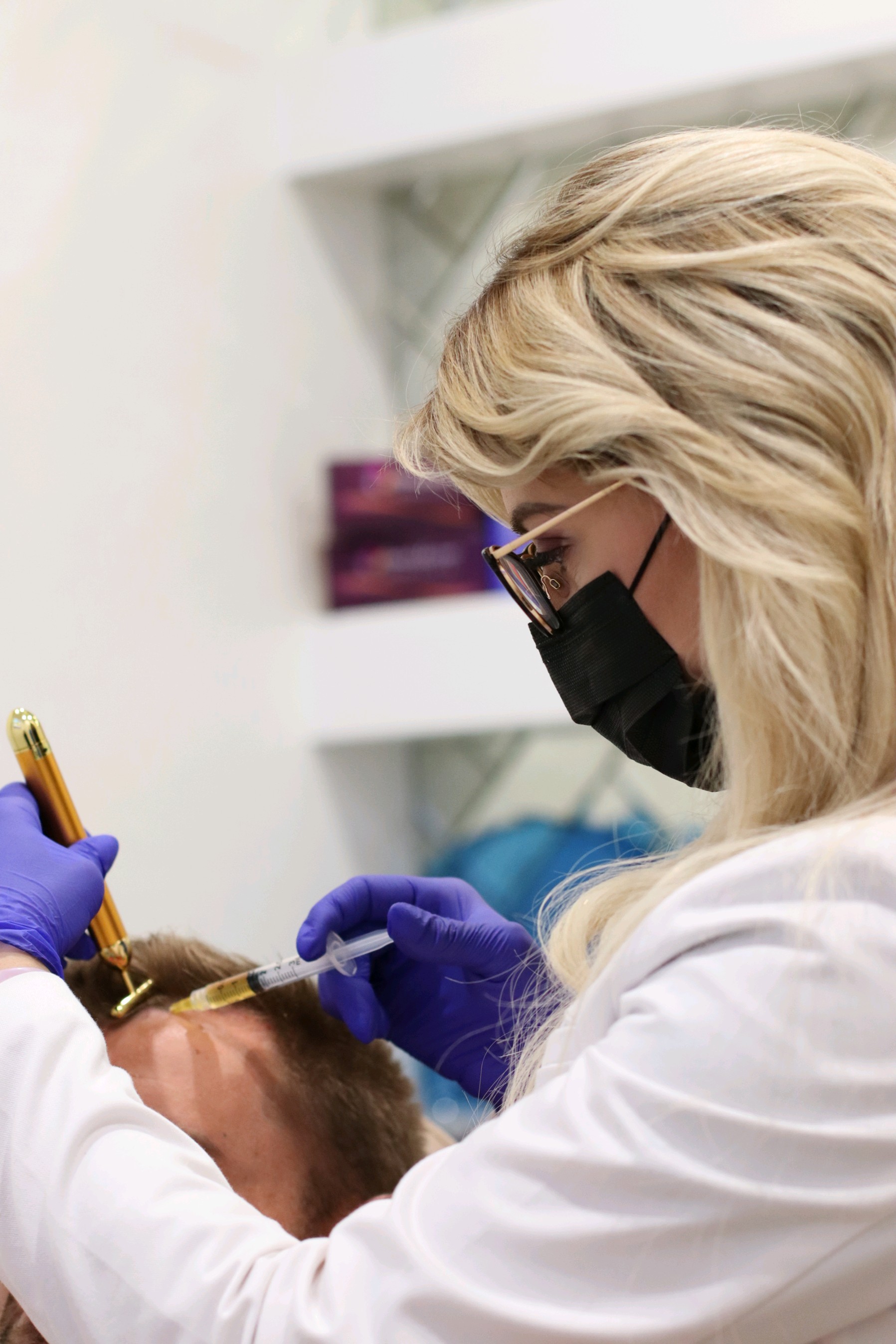 Why PRP? PRP is all the rage for everyone in-the-know. There is virtually no risk of allergic reaction or rejection, plus it's FDA-approved. In fact, The Beauty Boss has one of the only FDA-approved PRP machines available in the Valley.
What is PRP? PRP is a substance that's thought to promote healing when injected. Plasma is a component of your blood that contains special "factors," or proteins, that help your blood to clot. It also contains proteins that support cell growth. Researchers have produced PRP by isolating plasma from blood and concentrating it.
What do you do with PRP For some time, PRP has been used to accelerate the healing of injured tendons, ligaments, muscles, and joints. With modern technology, PRP is now used to improve skin texture and tone, reduce fine lines and scarring, and stimulate collagen and skin cell production for a plumper, more radiant complexion. Th Beauty Boss uses in augmentation, in place of botox and fillers, and can be used while microneedling for Hair Restoration.
Meet The Beauty Boss; Arizona's favorite Certified Aesthetic Nurse - Originally from Anchorage, Alaska, Denise Walsh knew from a young age she wanted to become a nurse. She has always loved helping people feel and look great from the inside out! She has studied at University of Alaska, Ohio State University, and Chamberlain University of College Nursing.
Registered Nurse in Arizona; BS in Nursing
Certified Aesthetic Nurse
Advanced Certifications in; Neuromodulators / Fillers / PRP Microneedling / PDO Threads, etc
For more information and to schedule your consultation with The Beauty Boss RN, visit https://thebeautybossrn.com.