Page 1 of 2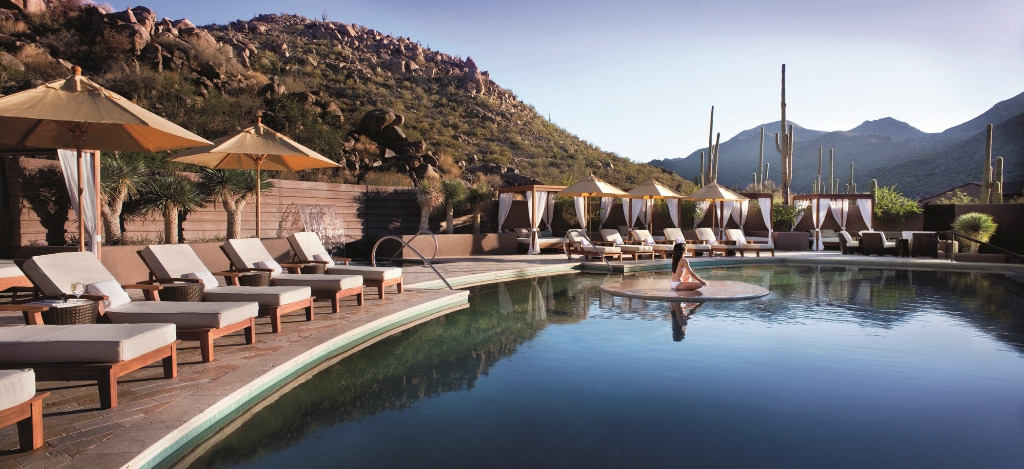 There can be a lot of pressure when planning a summer staycation. Many kid-friendly escapes might not have enough for Mom and Dad to enjoy—and what about those unimpressed teens and tweens? What will keep them busy? The Ritz-Carlton, Dove Mountain in Marana unveiled a renovation less than a year ago, welcoming some fun additions to its already-wonderful family-friendly lineup of activities, amenities and accommodations. Here's what to see and do during your next getaway down south.
Game On
When the resort unveiled its renovation late last year, one of the most exciting updates for families was the addition of Roadrunner Arcade, located near the Ritz Kids area. The airy, bright arcade space, decked with movie posters and a chalkboard wall, is home to comfy theater chairs for watching a flick or simply relaxing; TV's; foosball; an old-school arcade game; board game stations; and a video game section with multiple consoles, monitors and fluffy bean bags for kicking back while playing. Roadrunner Arcade makes the perfect spot to cool off after an afternoon at the pool when kids aren't quiet ready to wind down, or a pre-dinner stop to work out some energy. (You might even spy Mom and Dad catching a game on the big-screen TV.)
For the parents: Since the kiddos got to enjoy time at the arcade, it is only fair that Mom and Dad can take a little time for their own form of r-n-r at The Ritz-Carlton Spa, Dove Mountain. Book the blissfull stress-relief massage (ask for Justin!) to put a little pep back in your step. Just a note-worthy as the treatment is the spa itself. Order up a cocktail—even a cold glass of the gemstone-infused water will do—and lounge by the quiet, tranquility-inducing spa pool decked with daybeds (those with a treatment have all-day access).