Page 3 of 4
Saturday: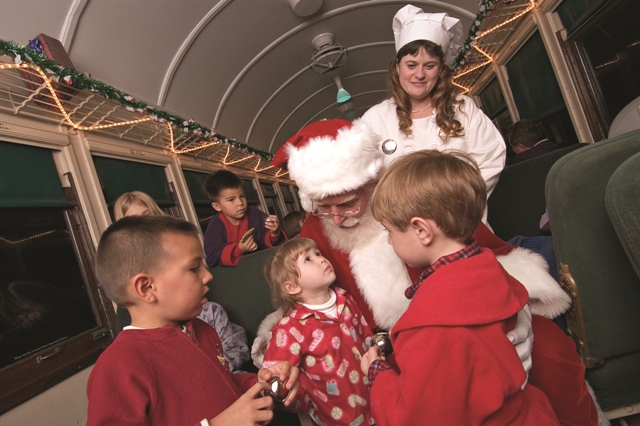 The Polar Express
All aboard! The pages of Chris Van Allsburg's classic children's book come to life when both the young and young-at-heart come to relish in a holiday experience like no other during The Polar Express. Through Jan. 5, take a ride on the Grand Canyon Railway's Polar Express to indulge in hot chocolate and chocolate chip cookies while making your way to the North Pole. (Each child receives a special gift along the way, too.) For even more holiday fun, the Polar Express package is offered allowing guests to stay overnight at the Grand Canyon Railway Hotel. Tickets range from $33 to $79, depending on select dates and packages.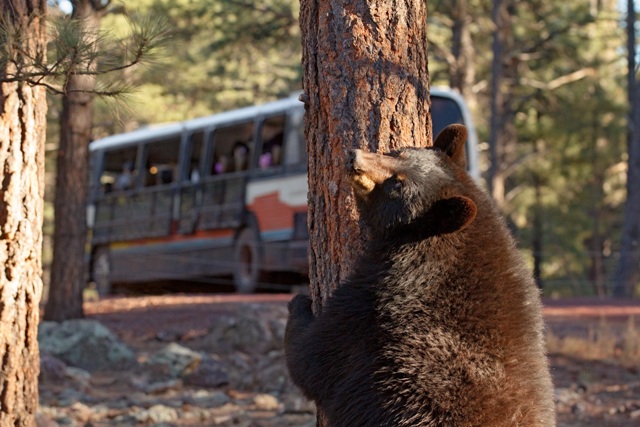 Bearizona Wildlife Park
If you're up north for The Polar Express, be sure to check out Bearizona Wildlife Park. This unique drive-through experience puts you face-to-face with four-legged creatures (like bears, wolves, bison and more)—without ever having to leave your car. Then, at the end of the tour, visitors walk along winding paths in Fort Bearizona and view the antics of smaller and baby animals on exhibit. Fort Bearizona is also the location of animal shows, restrooms, a gift shop, a snack shack and the complimentary Wild Ride Bus Tour.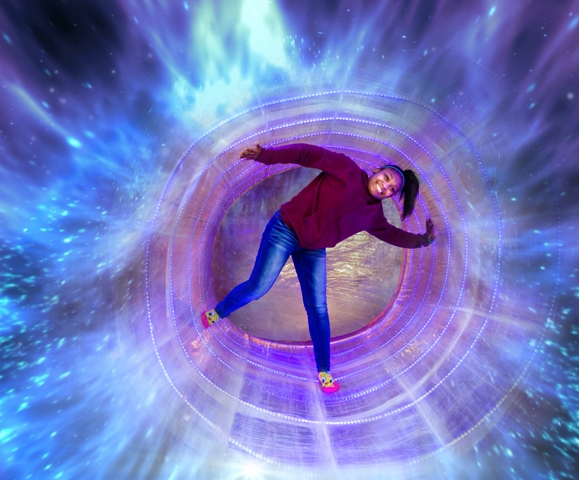 Cosmic Playground at Arizona Science Center
Arizona Science Center inspires and delights creators, climbers and space-lovers of all ages with its limited-time Cosmic Playground experience through Jan. 13. Guests can climb, slide and explore the galaxy in a unique all-ages play space made almost entirely of household packing tape, and participate in an array of space-themed activities while immersed in cosmic light, sound and motion. Cosmic Playground is a shoe-free environment. Guests must wear clean socks or purchase a pair at the center for $1 (while supplies last). The experience is ADA accessible.