Arizona attorney Dennis Wilenchik has experienced and witnessed it all over his 39-year career as an expert civil and white collar criminal litigation attorney.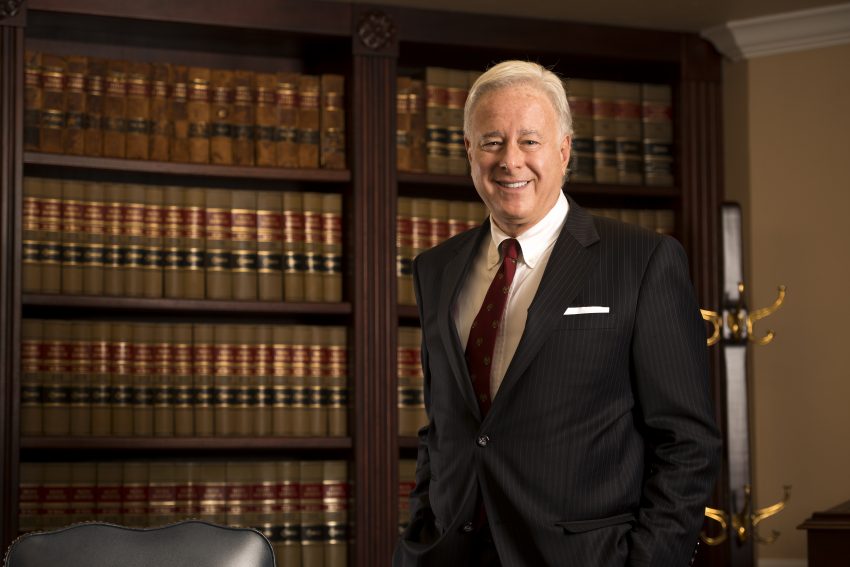 We've already seen a few examples where Wilenchik and his team at Wilenchik & Bartness have successfully represented clients in high profile cases in our state, with some gaining national and international attention.
AFM was able to catch up with the Three Time Best of Our Valley winner ("Best Trial Lawyer") to see what other high profile cases of interest have been on his plate recently.
Most recently, Wilenchik has been retained to represent former Hamilton High School football coach Steve Belles in the wake of alleged hazing incidents that took place in the high school's locker rooms among players on the school's former six-time state championship football team under the Coach's tutelage. Wilenchik is representing Belles in the potential criminal matters arising out of the alleged incidents.
Wilenchik and his son, Jack, have also represented U.S. Senator Jeff Flake's son, obtaining dismissal of a criminal indictment brought against him for his alleged participation in the accidental deaths of 27 dogs at a kennel in Gilbert, and they are now engaged in defending a civil case brought by the dog owners. Wilenchik, and his son Jack, are committed to working with their clients every step of the way until resolution.
Recently, Wilenchik also worked on two other cases which were in front of the Arizona Supreme Court, including one against a large title company, where the Ninth Circuit Court of Appeals referred certified questions to the Arizona Supreme Court, which were answered unanimously in Wilenchik's client's favor. The matter is now proceeding to trial in federal court after ten years of litigation. In addition, Wilenchik filed an amicus (friend of the Court) brief in the Arizona Supreme Court in another title insurance matter after successfully trying a related case to a jury. And, the Arizona Supreme Court recently also ruled in favor of former Attorney General Tom Horne, Wilenchik's client, reversing two lower courts in the process. In addition, Wilenchik recently represented State Treasurer Jeff Dewit, President Trump's head of finance for his campaign, in another case before the Arizona Supreme Court where the City of Tucson was destroying weapons instead of selling them per State law, where the Court ordered them to cease the practice. Wilenchik served on the Federal Judicial Selection Committee of the two Arizona U.S. Senators recently to recommend the federal judges to send to the President for appointment. And, of course, Wilenchik spent most of his summer working on preparing and trying the former Sheriff Arpaio criminal contempt trial in federal court as well. Arpaio was pardoned by the President before the case was concluded. Shortly after that trial, distinguished local trial attorney Leo Beus retained Wilenchik to represent him in a high profile trust case being litigated, involving a dispute between the late Arizona politician and businessman, Wil Cardon, and his family. Wilenchik is also engaged daily in numerous complex business and real estate disputes of all kinds. One of these his firm was recently involved in is a highly publicized suit over the attempted redevelopment of the Chinese Cultural Center, where his son helped obtain a temporary restraining order to prevent destruction of cultural artifacts at the Center, and to allow greater access to businesses that remain there..
Before forming his own practice, Wilenchik & Bartness, in 1991, Wilenchik began his illustrious law career practicing as a Deputy Maricopa County Attorney, who specialized in sex crime cases, and was promoted to the Special Operations Division, when he decided to enter private practice, Wilenchik eventually becoming a senior litigation partner at the global law firm Squire Patton Boggs.
In addition to being a certified civil trial advocate with the National Board of Trial Advocacy for over over 30 years, Wilenchik is also certified pretrial civil advocate as well, and has served on the advisory board of the Arizona Department of Real Estate, appointed by the Governor. His numerous accolades and positions include Chairman of the State Bar of Arizona Trial Practice Section, and a fellow of the American Bar Foundation. Furthermore, Wilenchik has been named a "Superlawyer," and listed among the "Top Lawyers in America," Arizona's Finest Lawyers, and Distinguished Lawyers of America. He will be the main speaker at a webinar soon in November on the topic of Admissibility of Electronic Evidence, including E- mail and the Internet. Wilenchik is also representing currently a cyber response firm based in Washington DC in a federal court suit.
Beyond his daily practice at the bar, Wilenchik is involved in various ABA trial and evidence committees, as well as in business litigation. The Wilenchik & Bartness team includes 13 lawyers and four paralegals, who conduct an active commercial and real estate litigation, mediation and arbitration practice. He is licensed in Arizona, Texas, Washington D.C., and New York.
To learn more about Wilenchik & Bartness, please visit http://www.wb-law.com.