It comes as no surprise that attorney Dennis Wilenchik has consistently been named "Best Trial Lawyer" over the years in AFM's annual Best of Our Valley, while being dubbed a "Superlawyer" and listed among the top lawyers in both Arizona and in the U.S.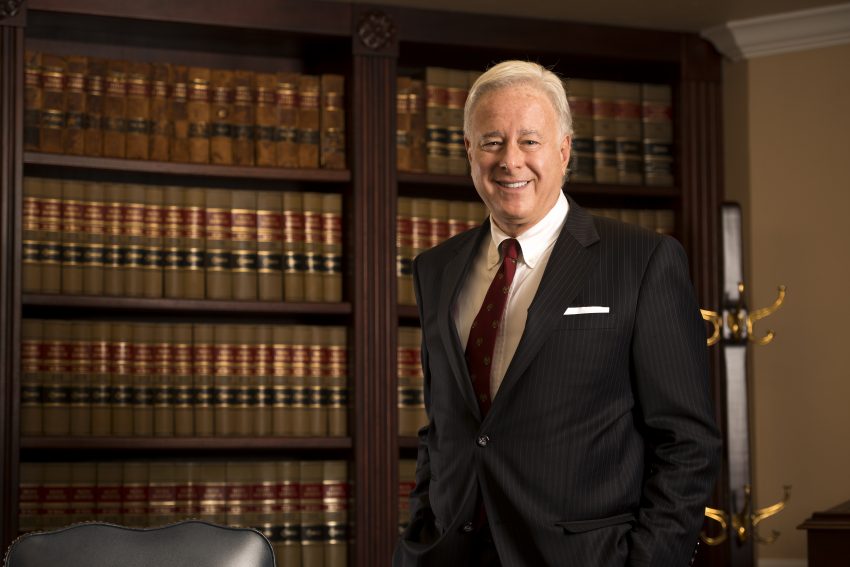 Before forming his own practice, Wilenchik & Bartness, in 1991, Wilenchik began his illustrious law career practicing as a Deputy Maricopa County Attorney, then becoming a senior partner at the global law firm Squire Patton Boggs.
With more than 38 years of experience in criminal and commercial litigation under his belt, Wilenchik is particularly known for his fastidious work representing high profile cases.
Most recently, Wilenchik wrapped up the trial of former Sheriff Joe Arpaio, where he represented the former Maricopa County Sheriff in his criminal contempt case. President Trump pardoned Arpaio in an official statement shortly after his visit to Phoenix. To Wilenchik, this was a win not only for his client, but proved justice in the law.
"Anyone objective who actually sat through the trial would know this was an injustice and warranted reversal, and the president provided that proper and swift verdict any jury would have rendered by his pardon," Wilenchik said. "This was no act of clemency – it was warranted by a wrongful prosecution and denial of a jury trial the sheriff was absolutely entitled to under the law. The presidential pardon was therefore part of our rule of law and contemplated under it to provide true justice where our court system otherwise failed."
Additionally, Wilenchik has successfully represented former Attorney General of Arizona Tom Horne in reversing Yavapai County Attorney Sheila Polk's civil prosecution that alleged Horne of violating campaign finance laws from his 2010 election campaign.
In a win for his client, Wilenchik obtained a unanimous ruling from the Arizona Supreme Court overturning a court of appeals decision affirming Polk's rejection findings from an administrative law judge. After the matter was remanded for further proceedings, County Attorney Brian McIntyre concluded that there wasn't enough evidence to uphold Polk's decision, dismissing the matter completely. In consequence, Wilenchik will proceed to represent Horne in a civil claims suit against Yavapai County for damages.
Wilenchik is also concurrently representing state Treasurer Jeff DeWit in a case involving whether the Treasurer should defund a municipality, like Tucson, if it destroys seized weapons rather than auctioning them off, as per state law. DeWit, who previously served as the chief operating officer on President Trump's campaign for the presidency, is currently awaiting the final decision from the Arizona Supreme Court.
In addition to being a certified trial advocate for over 30 years, Wilenchik is a certified pretrial civil advocate and has served on the advisory board of the Arizona Department of Real Estate. His numerous accolades and positions include chairman of the State Bar Trial Practice Section and fellow of the American Bar Foundation. Furthermore, Wilenchek has been named a "Superlawyer," and listed among the "Top Lawyers in America," Arizona's Finest Lawyers, and Distinguished Lawyers of America.
Beyond his daily practice at the bar, Wilenchik is active in various ABA trial and evidence committees, as well as business litigation. The Wilenchik & Bartness team includes 12 lawyers and three paralegals who conduct an active commercial and real estate litigation practice.
Stay tuned to hear more about Wilenchik's litigation work in other high-profile cases of interest.
To learn more about Wilenchik & Bartness, please visit http://www.wb-law.com.