Page 1 of 4
You've worked hard over the years to accumulate wealth, and you probably find it comforting to know that after your death the assets you leave behind will continue to be a source of support for your family, friends, and the causes that are important to you.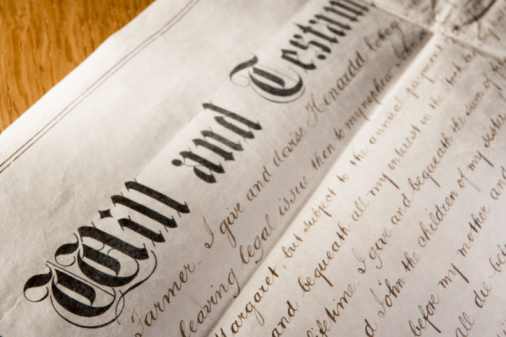 But to ensure that your legacy reaches your heirs as you intend, you must make the proper arrangements now. There are four basic ways to leave a legacy: (1) by will, (2) by trust, (3) by beneficiary designation, and (4) by joint ownership arrangements.
Wills
A will is the cornerstone of any estate plan. You should have a will no matter how much your estate is worth, and even if you've implemented other estate planning strategies.
You can leave property by will in two ways: making specific bequests and making general bequests. A specific bequest directs a particular piece of property to a particular person ("I leave Aunt Martha's diamond broach to my niece, Jen"). A general bequest is typically a percentage of property or property that is left over after all specific bequests have been made. Typically, principal heirs receive general bequests ("I leave all the rest of my property to my wife, Jane").
With a will, you can generally leave any type of property to whomever you wish, with some exceptions, including:
Property will pass according to a beneficiary designation even if you name a different beneficiary for the same property in your will
Property owned jointly with rights of survivorship passes directly to the joint owner
Property in a trust passes according to the terms of the trust
Your surviving spouse has a right to a statutory share (e.g., 50%) of your property, regardless of what you leave him or her in your will
Children may have inheritance rights in certain states
Caution: Leaving property outright to minor children is problematic. You should name a custodian or property guardian, or use a trust.