Page 1 of 2
"New year, new you" may be a cliché, but some new workout trends may have you reaching your fitness #goals in 2018. While fitness is a journey where you have to find the right type of exercise that works for you, there's always new ways to break a sweat. According to a study conducted by the American College of Sports Medicine (ACSM), the following 10 activities are slated to be the top fitness trends of 2018.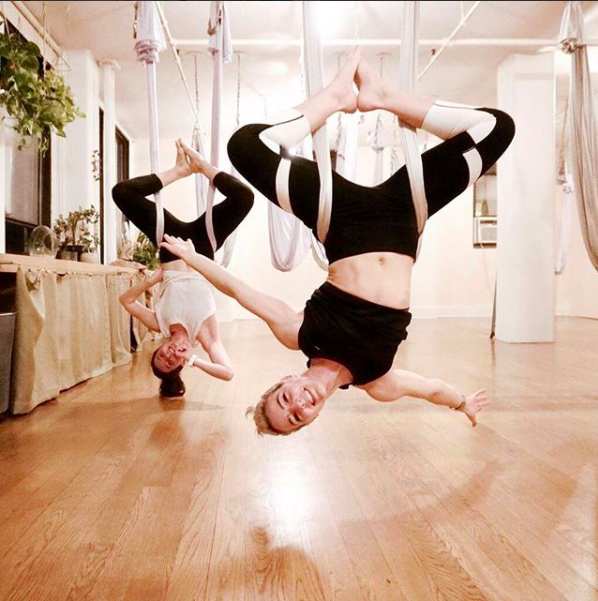 Photo: @studioanya Instagram
1. High-Intensity Interval Training
Frequently referred by the acronym HIIT, high-intensity interval training has proven to be popular as a shorter workout that packs a punch. The essence of HIIT involves about a 3o-minute rotation of 20-90 second bursts of maximum-effort energy that's followed by a short period of low-intensity recovery.
2. Group Training
Sweating it out with others can keep you motivated and inspired. Whether you're into yoga, boxing or HIIT, a fitness class can usually be found for almost any type of exercise, both high- and low-impact.
3. Wearable Tech
The health and wellness trend is a 24/7 effort that's no longer limited to clocking hours in at the gym. From Fitbits to Apple Watches, wearable tech is now as fashionable and convenient as ever.
Photo: @ClassPass Instagram
4. Bodyweight Training
Bodyweight training is surely nothing new, but it's an effective and easy way to get in shape fast by using your own bodyweight with zero equipment involved.
5. Strength Training
Strength training has proven to help prevent the inevitable decline of muscle mass that comes with aging. Keeping your bones and heart healthy and strong, strength training helps to prevent pain and injury as one gets older.