Page 2 of 2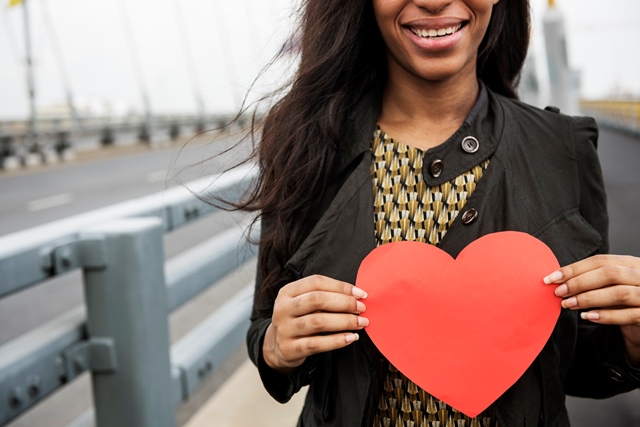 Though often thought of as a "man's disease," heart disease kills just as many women per year, and about 47 million women live with some form of heart disease. Prior to this past decade or so, women were not often included in clinical research about heart disease although one in three women have the chance of getting heart disease in her lifetime, says Dr. Martha Gulati, physician executive director for the Banner–University Medicine Cardiovascular Institute, division chief of cardiology for the UA College of Medicine-Phoenix and author of "Saving Women's Hearts."
Dr. Gulati adds that women also face unique risk factors that do not affect men, like gestational diabetes and hypertension, preterm delivery and polycystic ovary syndrome, all of which can put a woman at a higher risk for heart problems. "Pregnancy is a stress test, in a sense, because it puts stress on the body," says Thomas J. Biuso, M.D., senior medical director of West Region, UnitedHealthcare. "If a woman develops hypertension during pregnancy or gestational diabetes, for example, [she has] unmasked risk factors that otherwise would not come to light until years later."
While many non-modifiable risk factors exist (age, race, genetic predisposition, family history and aforementioned factors, for instance), many lifestyle factors can reduce a women's chance of getting heart disease. In fact, 80 percent of heart disease is preventable. "High blood pressure, high cholesterol, diabetes, smoking, obesity, sedentary lifestyle, depression and poor diet are all known to increase your risk of heart disease," says Dr. Gulati. "Thankfully, these threats can be managed with diligent changes to lifestyle."
As with the prevention of many diseases—and the keys to all-around health and wellness—proper diet and exercise are essential. Excess weight can cause the heart to work much harder so maintaining a healthy number on the scale is important to reduce the risk of heart disease. "Eating a healthy, balanced diet is so important," says Dr. Mansour H. Assar, interventional cardiologist and top cardiologist at St. Luke's Medical Center in Phoenix and associated with Advanced Heart and Vascular Institute. Choose foods low in saturated fat, trans fat and sodium. As part of a healthy diet, eat plenty of fruits and vegetables, fiber-rich whole grains, fish (preferably oily fish at least twice per week), nuts, legumes and seeds and try eating some meals without meat. Select lower-fat dairy products and poultry (skinless)."
Dr. Gulati says the anti-inflammatory Mediterranean diet—which is low in fat and sugar and rich in fruits, veggies and olive oil—is effective in preventing heart disease. And too much sugar is a major no-no as it can increase one's risk of diabetes and raise cholesterol and triglycerides, in addition to packing on pounds.
Though a nice set of biceps is desirable, there is one muscle that especially needs your attention via regular moderate- and vigorous-intensity physical activity: the heart muscle. "This improves your heart's ability to pump blood to your lungs and throughout your body," says Dr. Assar. "As a result, more blood flows to your muscles, and oxygen levels in your blood rise." Running, jogging and biking are prime examples of effective aerobic, or cardio, exercise that can raise your heart rate and make you breathe faster. Dr. Assar says, though, that you should still be able to talk to someone while exercising. Keep in mind that being thin does not necessarily equate to having a healthy heart, says. Dr. Gulati, so do not become complacent and be sure to exercise every day regardless of your body shape.
Fortunately, there is some very good news for those who could potentially be affected by heart disease. "A great study came out in the New England Journal of Medicine this year showing that in those who did preventive activities to reduce heart disease had a much lower risk for heart disease even when they were genetically predisposed to heart disease," says Dr. Gulati. "So, don't underestimate both lifestyle impact and the power of screening [see sidebar] and treating risk factors for heart disease."
What's Up, Doc?
Seventy-four percent of women ages 25 to 60 report having one or more heart-disease risk factors, according to a recent Women's Heart Alliance national survey. "Women should make sure that their physician checks the American College of Cardiology/American Heart Association ASCVD calculator [cvriskcalculator.com] to assess their risk of heart disease and stroke," says Thomas J. Biuso, M.D., senior medical director of West Region, UnitedHealthcare. "If their risk is high, they may need further medical testing such as a 2D echocardiographic stress test, a nuclear scan or even an angiogram, depending upon the patient's symptoms and risk score." Once diagnosed, a patient must work closely with her primary care physician and/or cardiologist to control risk factors and evaluate any new symptoms, like shortness of breath, that may arise.
Know the Pros
Banner–University Medicine Cardiovascular Institute bannerhealth.com.
St. Luke's Medical Center stlukesmedcenter.com.
UnitedHealthcare uhc.com.