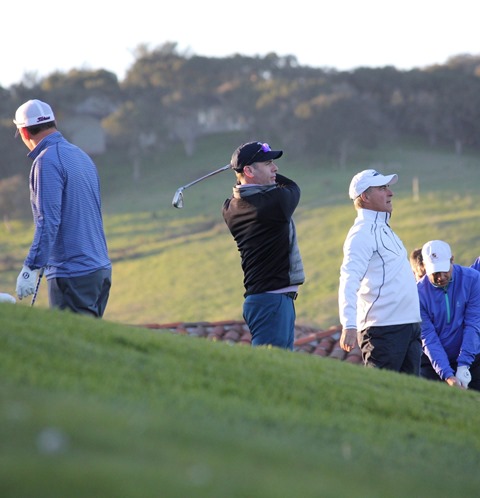 Golf season is in full swing here in Arizona. With the Waste Management Phoenix Open nearly upon us, all eyes are on the green. But for many Valley golfers, back pain and neurological or orthopedic problems are keeping them sidelined.
Take Brian Folino, for instance. An executive with PGA Magazine and a golfer of more than 20 years, Brian dealt with back pain for more than a decade, seeking one treatment after another.
"Like many other golfers, Brian was skeptical about any kind of surgery," said Dr. Igor Yusupov, founder of Arizona Brain & Spine Center in Scottsdale. "He didn't want to forfeit mobility or range of motion, but the worsening nature of his condition, and its impact on home and work life, necessitated action."
As a working professional, father and husband, and as a golfer, Folino needed to get back to a pain-free life. After consulting a number of surgeons, Folino found Arizona Brain & Spine Center.
"The staff there is so knowledgeable and Dr. Yusupov was especially patient and understanding," said Folino. "Not only was his surgical approach a breath of fresh air, but his caring reassurance and no-pressure demeanor allowed me time to be comfortable with the decision to move forward."
Folino was excited to learn that minimally invasive neurosurgery would be able to repair his ruptured disc and the resulting calcification, without forfeiting his ability to move and twist. A mere five weeks after the out-patient procedure, he was back on the course and pitching for his son's baseball team.
"Back surgery isn't what it used to be," added Dr. Yusupov. "We're capitalizing on the latest technology and minimally invasive techniques to get people back to their lives sooner and literally back on their feet. There's no reason to live with pain."
Problems in the lower back are especially common among golfers. Thankfully, these minimally invasive methods can treat everything from vertebral fractures and spinal stenosis to ruptured discs and cysts. Whether the problem is a result of overuse or aging, whether the issue originates in the back, neck, or brain, there's a good chance that minimally invasive neurosurgery can make a difference.
.