Lincoln Legacy Continues with $4 Million Donation for North Mountain Lobby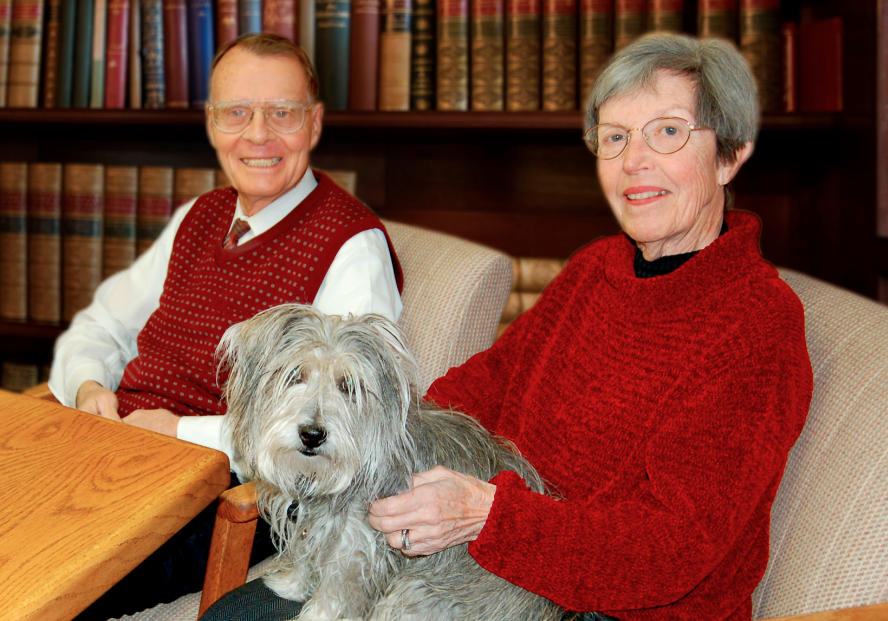 Sept. 20, 2011
David and Joan Lincoln and Lillian Lincoln Howell are donating $4 million to renovate the lobby at John C. Lincoln North Mountain Hospital.
"This transformative gift will allow us to re-invent the patient and visitor experience at the North Mountain Hospital," said Rhonda Forsyth, president and CEO of the John C. Lincoln Health Network. "We'll create an entry lobby that is the pathway to healing for patients, visitors, staff and the community. Our new lobby will be welcoming and warm, representing the quality of care the hospital provides."
Hundreds of thousands of patients and visitors enter North Mountain Hospital annually through the lobby.
The youngest son of the late John C. Lincoln, David Lincoln is a longtime member of the boards of directors of the John C. Lincoln Health Network, the John C. Lincoln Health Foundation and Desert Mission. He and his wife, Joan, and his sister, Lillian Lincoln Howell, who lives in California, have a long history of community service and philanthropy. David and Joan recently were honored as finalists in the Phoenix Business Journal's 2011 competition for the Lifetime Achievement award as Health Care Heroes. 
"We want to keep the hospital current," David said of the lobby donation. "You never get a second chance to make a good first impression, and this is our chance to make a great first impression to our patients and visitors. We want the renovated North Mountain Hospital lobby to reflect the medical excellence and advanced, high-quality patient care that is provided at John C. Lincoln North Mountain Hospital." 
Marcia Mintz, CEO of the John C. Lincoln Health Foundation, noted that "this gift demonstrates the philanthropic leadership of the Lincoln family and serves as a principal gift model for the Foundation and our developing donor base. We are grateful for the generous support of the Lincoln family whose governance and philanthropic support have been steadfast for more than 80 years. This is a reflection of their continuing pride in the direction and mission of this organization."
A Legacy of Quiet Influence
The self-made son of a preacher, David and Lillian's father, John C. Lincoln, moved to Phoenix from Cleveland, Ohio, in 1931 after Helen was diagnosed with tuberculosis. It was the right move; she lived to the age of 103. Her husband died in 1959 at the age of 92. 

John C. Lincoln:
Acquired 54 patents ranging from electric brakes for street-railway cars to variable-speed electric motors. His arc-welding innovations transformed many industries and were critical to America's winning war efforts.
Became affiliated with Arizona copper interests and later became president of the Bagdad Copper Company.
Was a real estate investor and the author of several monographs and books, particularly on land and land taxation.
Was instrumental in the development of Camelback Inn in Paradise Valley.
Was not motivated by publicity and acclaim. But he was thrilled when his money and influence could bring about positive social change and help those in need. He finally allowed a hospital to be named after him on Dec. 20, 1954. The hospital grew out of Desert Mission, a community service effort led by the Presbyterian Church in 1927 to address the health and social needs of families in North Phoenix. John C. Lincoln long resisted the idea of having a hospital named for him, but Helen insisted, and he finally agreed — after more than 20 years as a major benefactor of Desert Mission.
In addition to long service on the John C. Lincoln Hospital board of directors, he served on the boards of several charitable organizations, including the Phoenix YMCA. The Lincolns were the largest contributors to the new YMCA building in downtown Phoenix, and their gifts built the main lodge at the Sky-Y Camp in Prescott in 1938.
David Lincoln:
Is president of VIKA Corp.
Is chairman of Lincoln Laser Company.
Believes in the Golden Rule in business: Treat others as you would like to be treated.
Has served 45 years on the John C. Lincoln Health Network board, 33 years on the John C. Lincoln Health Foundation board, 11 years on the Desert Mission board, 23 years on the Lincoln Ambulatory board and six years of leadership for John C. Lincoln's Mission Development. That adds up to more than 118 years of service.
Is on the board of trustees of the Claremont School of Theology, Claremont, Calif.
Joan Lincoln:
Served as Paradise Valley mayor for two years, vice mayor for two years, and as a City Council member for six.
Is a noted ceramics artist. She designed the fountain at the Paradise Valley Town Hall. She and her husband made possible the Ceramics Research Center at Arizona State University.
Married since 1950 and the parents of four children, David and Joan passed on the value of giving back to their community and honoring the traditions of the past. Two of their children are involved with the John C. Lincoln Health Network — James serves on the Desert Mission board, Katie on the Network board.
Lillian Lincoln Howell, who lives in California:
Was issued a broadcast license in 1965 for a new TV channel in San Francisco. Her goal was to offer programming to market sectors not being reached by TV stations then on the air. When KTSF finally went on the air in 1976, it began broadcasting with mainly Chinese and Japanese programming. KTSF became the first U.S. broadcaster to carry Asian-language programming.

By 2010, KTSF carried programming in 12 languages including Mandarin, Cantonese, Taiwanese, Japanese, Vietnamese, Hindi and Tagalog.
Founded the Lillian Lincoln Foundation in Phoenix.
As their $4 million donation for a new lobby at the North Mountain Hospital demonstrates, David and Joan Lincoln and Lillian Lincoln Howell continue the strong legacy of John C. Lincoln: community service and philanthropic leadership.