Peterson Architecture is lighting up the Phoenix Children's Hospital in more ways than one this holiday season! A long-time supporter of Phoenix Children's Hospital, Peterson Architecture is continuing the tradition this year and leading an incredible tree-decorating initiative during an exclusive event celebrating the completion of Phase one of the new Phoenix Children's Hospital. This event will serve as a sneak-peek viewing of the brand new tower, which is scheduled to open January of 2011.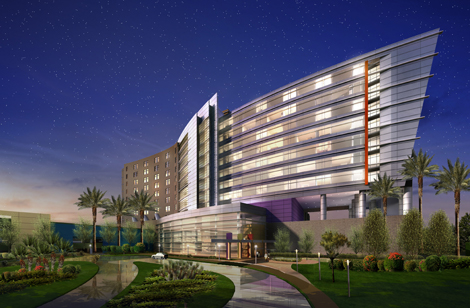 A handful of extremely talented, local interior designers were invited by Peterson Architecture to take part in the Designer Tree Showcase. Once designed, the beautifully decorated trees will illuminate the halls of the hospital's atrium, reigniting hope and new beginnings for the children and families of Phoenix Children's. Each designer was challenged with including a single red ornament in their overall tree design, symbolizing the mission of hope, healing and quality healthcare. One of Phoenix Children's patients will gather each of the red ornaments to adorn another tree which will stay at the hospital symbolizing the beginning of an inspirational journey soon to unfold.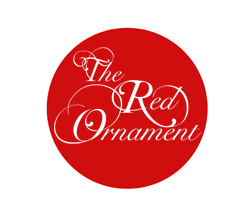 The trees will be auctioned off at the event, and winning bidders can take the trees home, or give them as a gift to a Phoenix Children's Hospital family. All proceeds will benefit Phoenix Children's. At the invitation only event, guests will enjoy an evening of holiday cuisine, décor, musical entertainment and a ceremonial program before enjoying hot cocoa, cookies and sitting amongst a gallery of glowing Christmas trees.
This will be the only event of its kind to take place in the Valley this year. Award-winning architect Erik Peterson AIA, president of Peterson Architecture is honored to lead this initiative and said, "We're so proud to have such an amazing facility in this city specifically for children. It's a momentous occasion for us to be a part of the grand opening of the new tower and we wanted to show our own unique way of celebrating this."
Phoenix Children's vision upholds the utmost of values offering the most comprehensive pediatric care services in the Southwest region. Focusing on innovation in research, treatments and diagnostic methods while putting the needs of children and their families first, is their goal. At Phoenix Children's, the future has arrived and being the best is the only option. Its events like this and companies like Peterson Architecture who will help take Phoenix Children's to new heights.
The trees showcased at the event will be available as a "Buy Now" purchase from December 1 through 3. To view or purchase a tree, or to find out which talented Valley designers were selected, visit www.peterson-architecture.com.