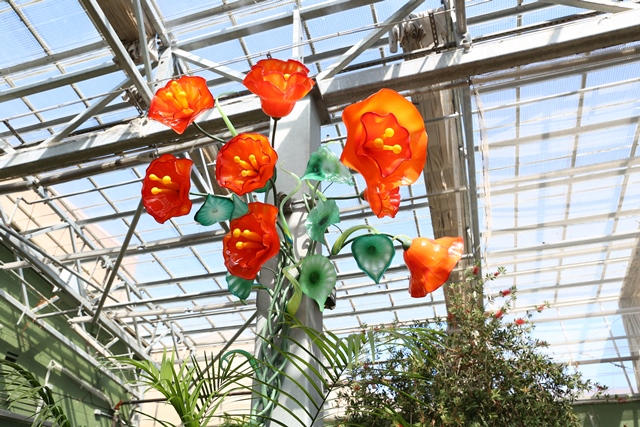 Hearts will be aflutter upon checking out Butterfly Wonderland's newest exhibit: "Glass in the Garden: An Exhibition of Hand Blown Glass Art."
Throughout the Conservatory (home of more than 3,000 butterflies), guests can experience the extraordinary, eye-popping botanical art glass pieces created by Scottsdale's own renowned glass blower artist Newt Grover exclusively for the OdySea in the Desert attraction.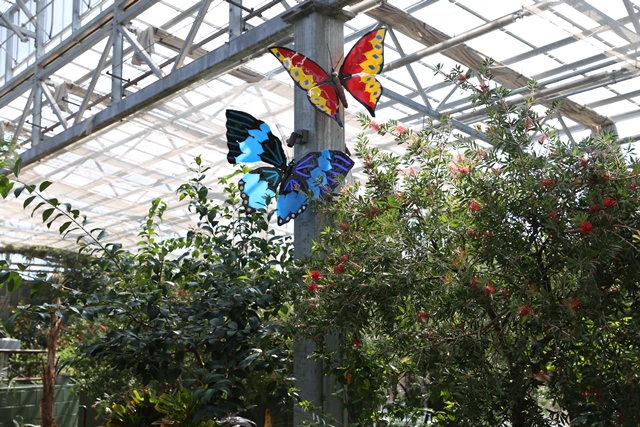 "As a glass artist, I was inspired by the natural beauty of these butterflies," says Newt. "Beauty is perceived on a non-verbal level and has the power to heal lower stress and even raise consciousness. It is my hope that this exhibit will give each visitor a personal connection with beauty and these natural surroundings."
The inspiring art pieces range from "Butterflies" (large fused glass butterflies perched at various spots throughout the conservatory) to "Arizona Bloom" (abstract orange flowers reminiscent of desert spring flowers) to "Arizona Sunburst" (large glass sculpture of the sun after sunrise) and so much more.