With Scottsdale's March 9 elections just around the corner, many residents are still educating themselves on the most recent propositions, including Prop 200 which, if passed, could spur some much-needed job growth.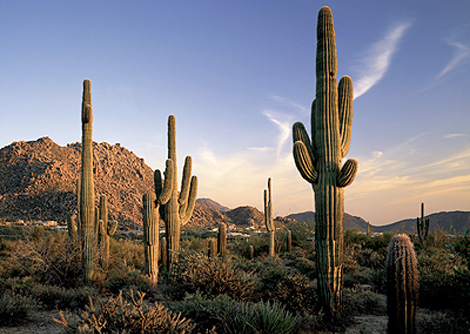 For the 230,000 residents that call Scottsdale home year-round, most will attest that their city is one of the top resort destinations in the country. Spanning 184 square miles, 8.1 million tourists per year choose from 20-plus hotels and 3,300 plush rooms. And those hotels are at the center of one of the election's most talked-about propositions, Prop 200.
According to the City of Scottsdale's Web site, Proposition 200, if approved by the voters, would increase the amount of transient lodging ("bed") tax required to be paid by hotels on gross income. The tax would rise from three percent to five percent. (What is bed tax? A tax voted on by residents, charged by the hotel to its guests and collected by the city. Most United States cities charge a local bed tax through their hotels and resorts.) Half of the total revenue would be used for destination marketing—targeting comparable New York, Chicago, Los Angeles, San Francisco, Denver, San Diego, Philadelphia, Dallas and Boston markets. The other 50 percent would be used for tourism-related events, support, research, capital project. and other eligible uses which include funding the Desert Discovery Center and Scottsdale Museum of the West; retaining the city's annual Barrett-Jackson car auction, the Arabian Horse Show and Spring Training; and benefiting tourist-related city services. "More visitors means more sales tax revenue for Scottsdale, which helps to pay for fire, police, road improvements and other critical city services," says Steve Springborn, president of the Scottsdale Firefighters Association.
It is also believed that the passing of the proposition would also create jobs. "Voting yes on Proposition 200 will create a stronger Scottsdale," says Tom Sadvary, president and CEO of Scottsdale Healthcare. "It will attract more tourists who spend money in our community, creating jobs throughout our city."
In Scottsdale, one in eight jobs are directly linked to the tourism industry, bringing the city, on average, $3.6 million a year. The proposed bed tax would add an estimated $5 million to the city's already black-and-blue economy. According to Jobs and Tourism, that exposure would lower the tax burden on residents. For more information visit, www.jobsandtourism.com.
**Please note statistics quoted were from Scottsdale's 2008 records or the Prop 200 Web site**