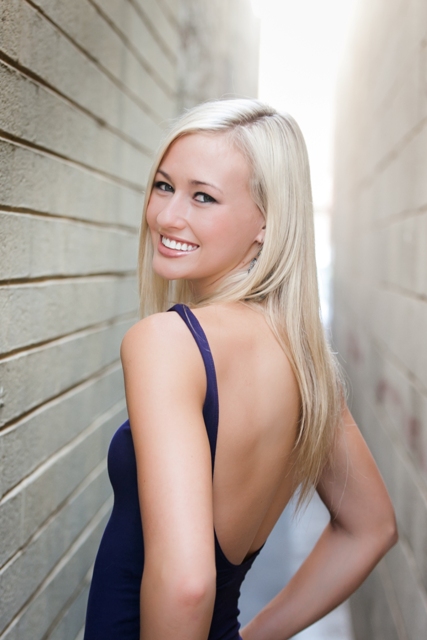 Sierra Blair-Coyle isn't your average 20-year-old college student. While attending Arizona State University on a full-ride academic scholarship, Blair-Coyle is also a Roxy athlete, public speaker, model and professional rock climber.
She's been featured in magazines like Seventeen and Teen Vogue spreading her love of climbing and athleticism with the world. Her adventure began when she was 8-years-old, begging her parents to take her to the climbing wall at an outdoor mall near their home. She joined a climbing team and began competing professionally at the age of 14. 
Since then, Blair-Coyle has made it her goal to make climbing a mainstream sport. She has participated in more than 100 competitions and uses each opportunity to grow as a better athlete and climber. Her dedication landed her a spot on the US National Bouldering Team in 2010 and, as a junior climber, she was a two-time National Speed Climbing Champion. "What she loves most about competing is the energy of the crowd and getting to see her friends from around the country and around the world," said her manager Scott Coyle.
To Blair-Coyle, climbing is a way of life. She hopes that by the 2020 Olympics, rock climbing will be added to the variety of sports events and that she will be able to represent her country proudly.  Besides climbing, Blair-Coyle loves to read Debbie Macomber novels, attend farmer's markets and eat at True Food Kitchen. She can't get enough of Scottsdale's beautiful weather in the winter and loves that she can still enjoy the outdoors. After college, she hopes to manage her own marketing agency and continue to rock climb professionally.