Page 1 of 2
Let's face it: choosing where to live is a big choice. Combine everyday real estate confusion with a down economy and it can be difficult to make a buying, selling or staying-put decision. Read on for up-to-date information on what's happening in today's Valley real estate, and find out which area is best suited for you.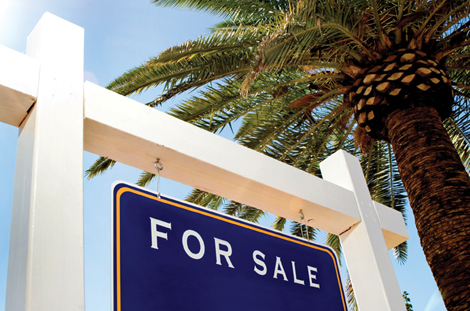 The valley real estate market sure looks different today than it did a few years ago. New home buying trends have emerged and the preferred areas in which to live have evolved. Because of the economy, Walt Danley, president of Phoenix's Walt Danley Group, says that many people are currently seeking out short sales—in other words, the lender approves the property's sale for less than the remaining balance of the buyer's mortgage. Another current tactic is to buy REO's, or Real Estate Owned foreclosed properties; but, be sure to look into all options first: Danley says that with the market decline, regular listing prices are already low, making housing more affordable without relying on short sales or REO's.
Particularly in the Biltmore area, Cynthia Stockwell, designated broker for Biltmore Real Estate Company, LLC, says that now, fewer vacation homes are selling. "There are many full-time residents [in the Biltmore area], but there are also many second home owners here, and a second home is a luxury right now." While second home sales have decreased, leased homes have increased, she says. However, not everything has changed. "We still have our luxury contingent where we are representing the million-plus buyers," she says.
With the adjustments in today's real estate market, where is the best place for your family to live? Traveling outside of city limits to snag large homes for less dough has been a popular choice for years. The south Phoenix town of Ahwatukee has increasingly attracted buyers with reasonable housing prices that also serve as good investments, but according to Pam Eagan, Realty Executives associate broker with 24 years of experience in Ahwatukee and the Southeast Valley, this wasn't always the case. "In the early 1980's, Ahwatukee resale homes appreciated little to none in value. Homes purchased sold 10 years later for the same price," she says. But today, the area's great schools, shopping, dining, luxury communities, arts scene, reasonable property taxes and community pride have made Ahwatukee a desirable place to live, Eagan says.
In addition, other outlying communities like Estrella, Verrado and Vistancia are great areas in which to retire or raise a family, but if it's travel time you're looking to decrease, the real estate tides have turned and some of the most desired areas in the heart of Phoenix and Scottsdale are now available for less.
According to Danley, "People are absolutely moving in [to the city].  We're finding a lot of buyers trying to buy into Paradise Valley—people that would've otherwise looked at a lesser valued area." Danley, who has weathered the storm of three other market downturns in his career, notes that this time around all neighborhoods in Phoenix and Scottsdale have suffered, meaning you will find stellar value just about anywhere you look, even in areas like North Scottsdale, which once yielded much higher asking prices. "The people moving to Northeast Scottsdale want a quality of life that includes neighborhoods, schools and a sense of pride in where they live. The McDowell Mountains offer a great setting for a number of fine communities that are nestled at its base," suggests Bob Nathan of the RH Nathan team at Russ Lyon Sotheby's International Realty.
Whether you're looking for an attractive price tag or a new area to call home, our useful map highlights the facts and figures of the Valley's top areas that'll set your real estate confusion to rest once and for all.