Page 1 of 6
Six of the Valley's dearest moms on parenting joys, challenges and making the most of those precious family moments.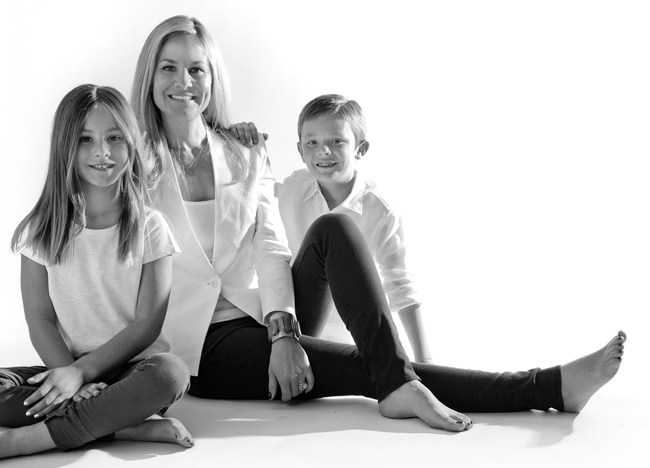 "There is no love like the love you have for your kids. They teach me so much about humility and joy and really taking it step by step and trying to appreciate the little things in life."
Emily Fox, mom of Noah, 8, and Chloe, 6
For Emily Fox, wife of local superstar restaurateur Sam Fox and mother of Noah and Chloe, life is about cherishing those sweet moments between running to school and sports practice, travels and work
obligations. To take on the challenge of time management, a struggle that every parent faces, Emily has made it a resolution to set aside a few moments in each day to regroup with her clan—even just to color with the little ones. This summer, the Fox family is looking forward to a little quality time in Coronado, where the foursome enjoys the ocean and warm weather.