Page 6 of 6
Pam and Dick Nenaber
Pam, CEO of Banner Gateway Medical Center and Banner MD Anderson Cancer Center, and Dick, a local insurance executive, are about to celebrate 30 years of marriage.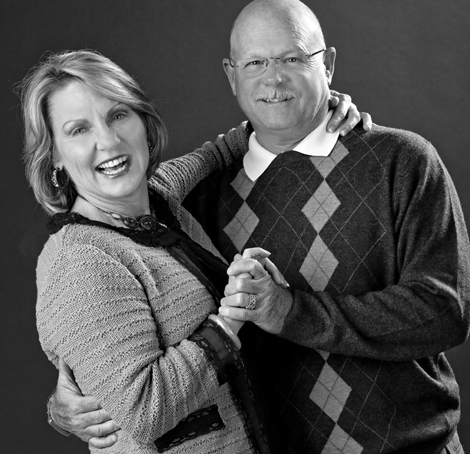 She Says:
My favorite thing about my husband is his sense of humor.
I was attracted to my husband's adventuresome spirit when we first met.
The best gift I've received from my husband is—it's corny, but it's got to be our kids.
I would love to treat my husband to a romantic trip to Greece for our 30th wedding anniversary.
I wish a long and happy life for my husband.
Our key to love and happiness is talking, listening, understanding and appreciation.
He Says:
My favorite thing about my wife is her shoes!
My favorite date we've been on is a camping trip where anything that could go wrong did— from the car dying in the middle of nowhere, to no food, inclement weather and weird animals. We had to be rescued by my father.
My wife's family values are very admirable.
Our kids, with unique and characteristic traits of each of us in their personalities and behaviors (which is so fun to see when they are adults), remind me of my wife.
This Valentine's Day, I want my wife to know this really is forever.